Is my toddler mommy-ness showing? Anyone else humming the Dora the Explorer song? Well, my map kicks Dora's map's ass! Mike's mom made maps for two other weddings. I was so excited for my map! Mike's mom is definitely the source of a lot of his artistic talent. I told her I wanted fairies and the Sunken Gardens sign. She came up with the idea of putting our childhood homes on the map since we grew up so close to each other and so close to our venue. So, sweet.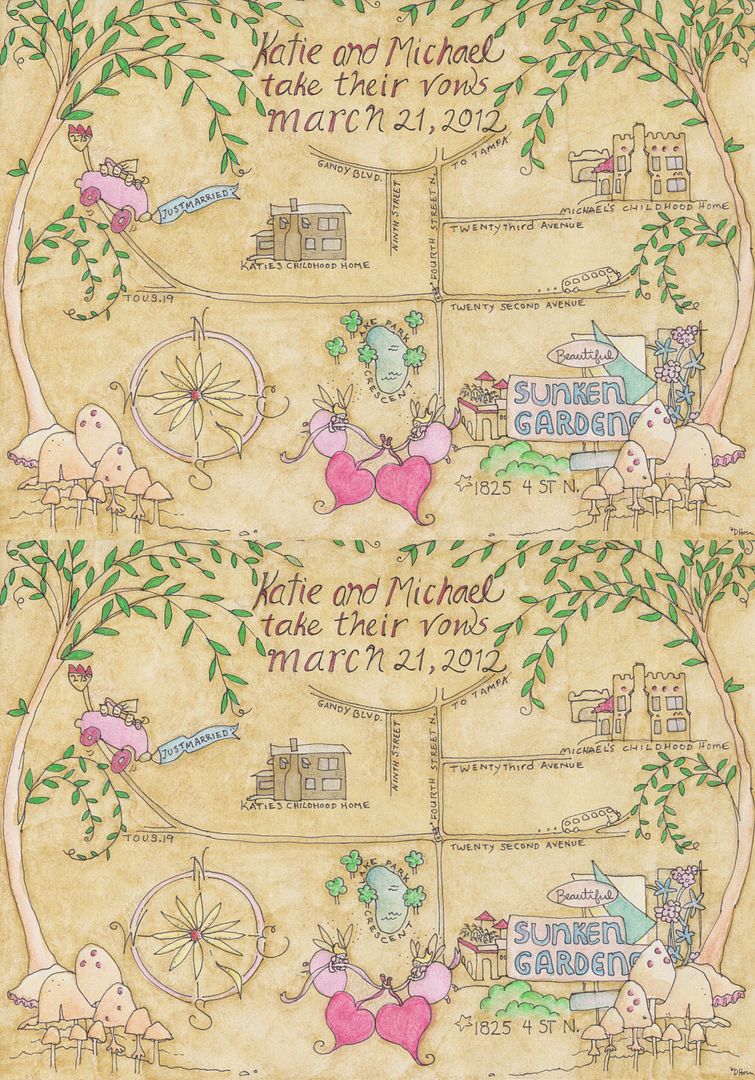 Isn't it beautiful? I love that she added us and our kids in the little pink get away car. So cute! She really nailed the sign. I love the fairies, but I especially love the mushrooms! She hand painted the parchment paper texture for the background. My mother-in-law is sooooo better than your mother-in-law. Hee, hee!
On the back we used the border and background texture, but scanned in hand written information. There are directions of course, RSVP website, dress code and information about bringing children. I think it looks great! I'm so excited to put the maps in the envelopes and send off these invitations. They really are the icing on the cake. Perfect.
Huge thanks to the artist who made them, Lara for getting it to us and Jasandra for printing them when our printer died!!!!