Swept Away Studios This my favorite picture at Sunken Gardens hands down!
It's that gorgeous? This photographer has some beautiful stuff. This is my favorite of this wedding, but I also really like the one looking up from the hearts on the sidewalk. I've never noticed any hearts so I'm wondering if those are sidewalk chalk? Cool idea. She also got lots of beautiful pictures of the couples through the trees. They had their whole wedding at SG just like we will. Also, how did they get permission for sparklers? Unless the rule changed after their wedding... They didn't cover the frames or decorate the pillar. Which was the case with most of the weddings I found.
My second overall favorite group of wedding photos from our venue was from Loving Legacy Photography Here's my favorite shot: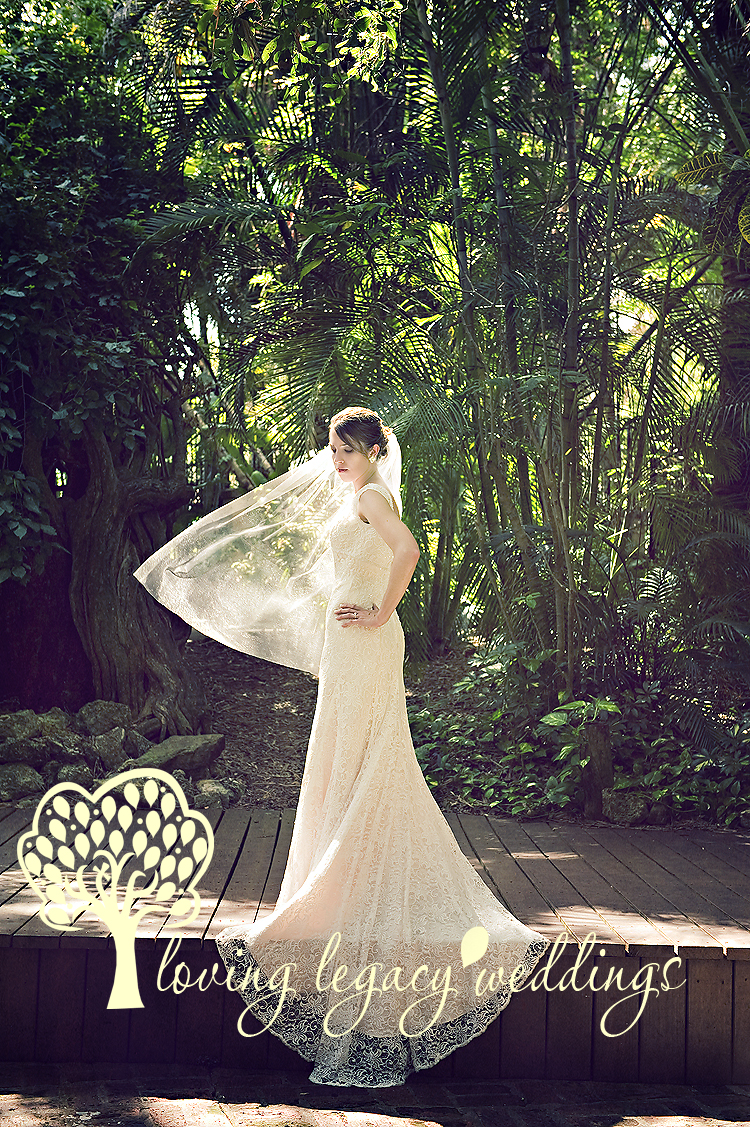 This is the stage with the cool old tree growing out of it that I LOVE. This bride did all her group shots there, great minds. Mike informed me that the took the tree out, bummer! Beautiful first look shots too! Unfortunately this couple partied post nuptials at a hotel so I didn't get any reception decor inspiration from them.
This one is from P.L. Carrillo Photography
While I found most of these wedding pictures to be a little boring, I really like this shot. Adding cave picture to my must take photo list for sure. So, pretty! There are so many great spots for pictures I'm getting so excited. This couple dressed up their Garden Room Reception with rented lights. They chose not to cover the frames either. Although they turned the sconces off.
This one is by Maria Angela Photography Must find cool old gate!
This was another wedding where it was really hard to pick a favorite! I also LOVE the one of the bride and groom under the vines. So neat. They really wondered around for their photos and made the most of the gardens. I also love their pictures because besides being awesome they were one of the only evening weddings I found. They used the Garden Room, but they only draped fabric from the ceiling. Interesting effect, but I doubt, if we do our job, guests will be looking up.
This one's from Stephanie A. Smith Photography
This is lovely! I hope I can work out the time line so we can hang my dress from the trees. They had a small outdoor reception so no decor inspiration from them. Again they left to guests waving sparklers...hmmm...
Hilary Mercer Photography I don't think this beautiful tree is anywhere near our ceremony site, but what a great picture.
We've definitely picked the right venue. So many must take photo spots! I'm still completely in love with our photographer even after letting myself scroll through photography blogs all day. I also feel that even if we only have our centerpieces on white tables cloths (Mike's vision is much grander) the reception will be beautiful.