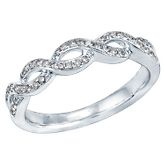 I went yesterday to pay for the winner in the wedding band search. It was under budget and looked great with my engagement ring. I was basically jumping up and down in the store. Riley on the other hand just gotten over a stomach flu so she's healthy, but her sleeping and eating schedules are out of whack. Translation, she was a crabby girl. Thank God, my mom came too.
I sent cranky pants to the food court with grandma and got sized. I am 4.5 (big knuckle, slender finger). They're going to put little bumps in it to keep it from moving around. I got the lifetime warrenty too. They told me it would be done 5pm the next day and I shuffled on home. A few hours later they called, it was ready! Now if Mike wasn't still working and Riley wasn't being such a pill I would have flown out the door right that minute, but I waited.
Until this morning actually. I dropped Riley off with her friends and headed off to pick up my ring. I marched right into the mall and before I had even entered the jewelry store the salesman who helped me yesterday spotted me, smiled and dashed off to retrieve my ring. He was a big man, but there was something munchkin like about his round smiling face. It looked so much prettier in my size.
They put the ring beads or "speed bumps" in when they sized it. It means I have to turn the ring slightly when pushing it over my knuckle, but it doesn't slip around on my finger.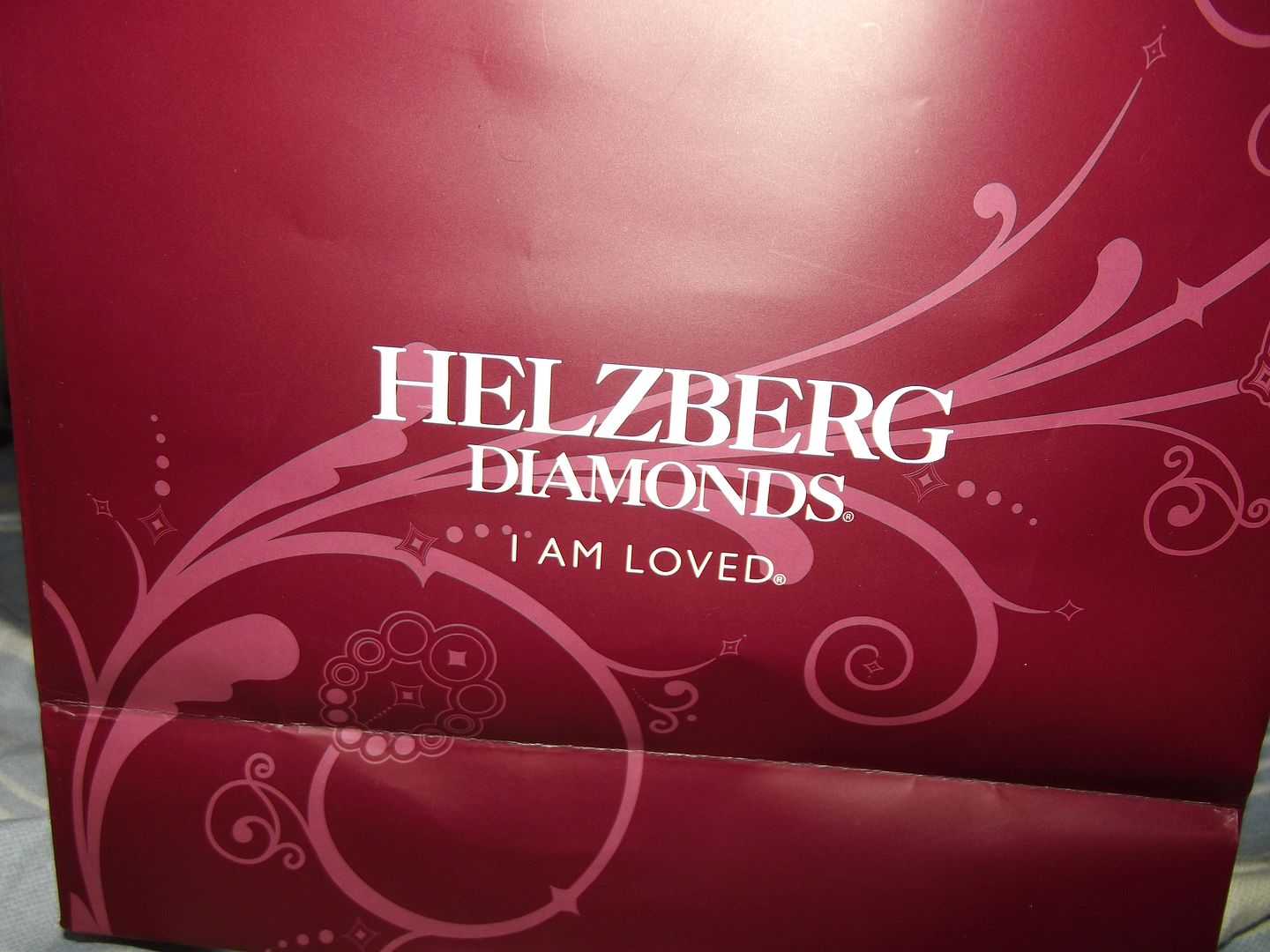 Yay, the bag says I'm loved!
On my finger!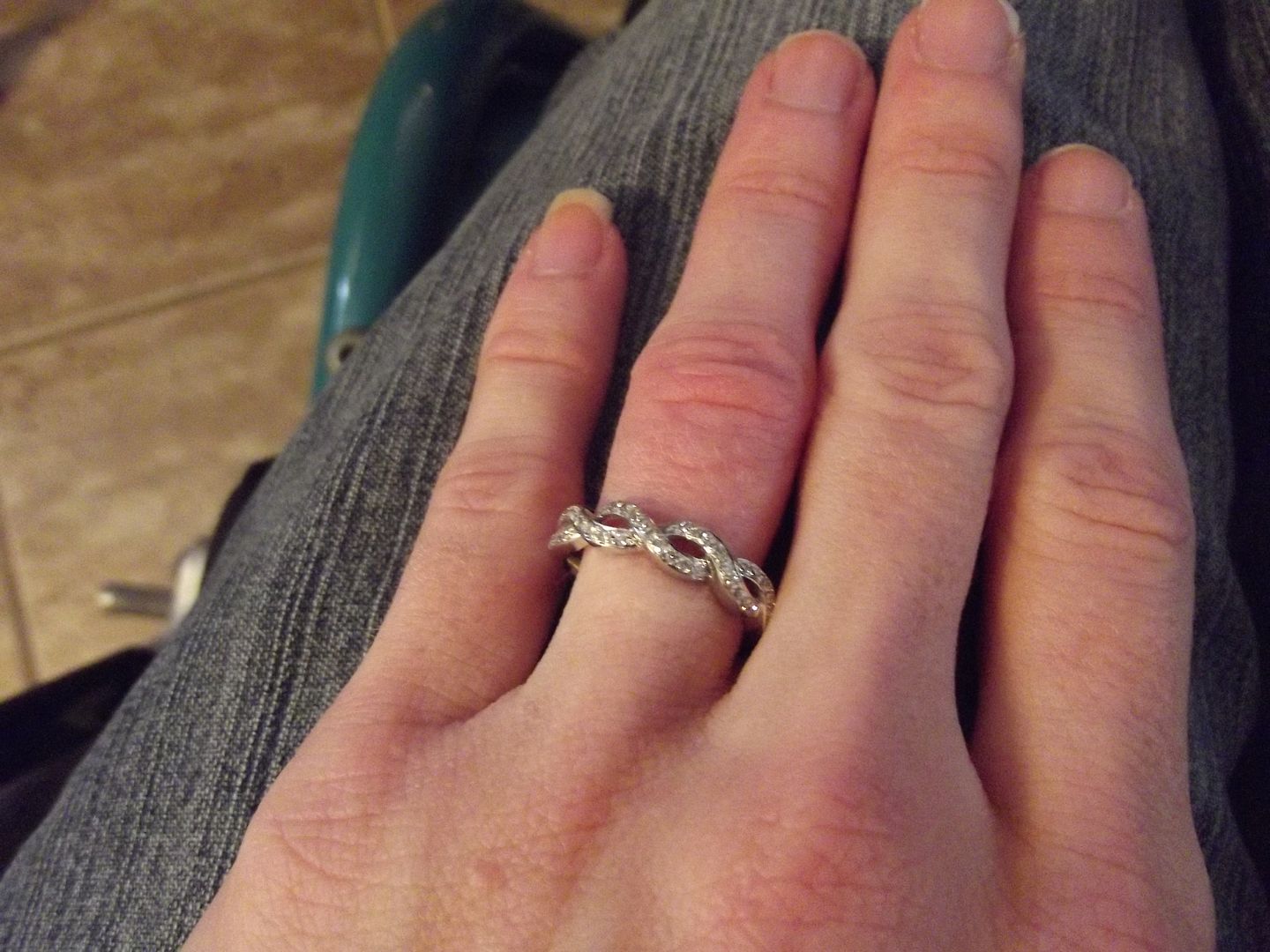 It doesn't fit flush against my engagement ring, but I learned during ring research that nothing will. I also remembered later that I don't care. I like the way they look together.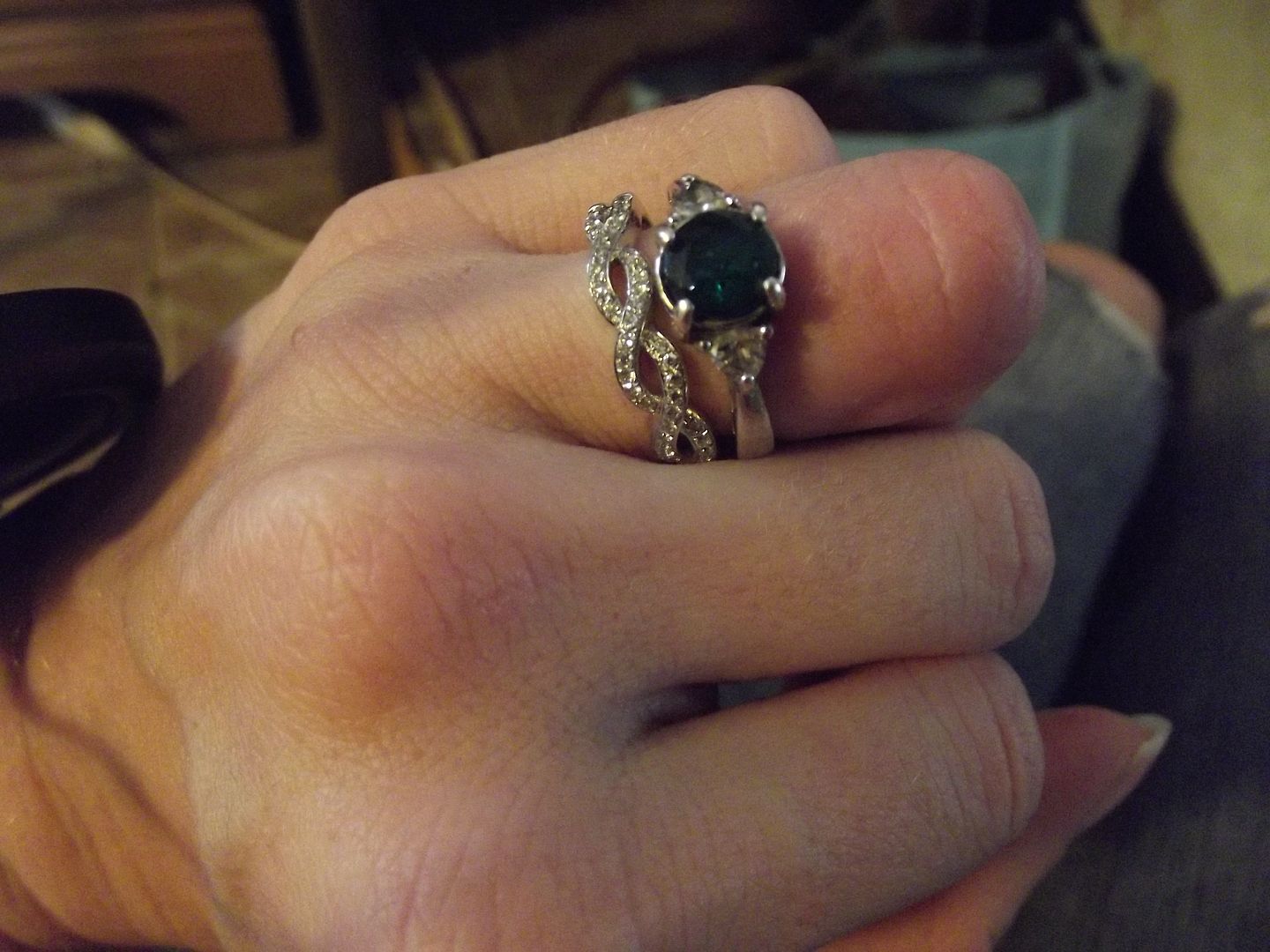 Now, I've tucked it away for the next 54days. I think I can handle waiting to wear it for almost two months because once I put it on I never have to take it off again.