Today I learned my real bra size. Child bearing, nursing and major orthopedic operations have not done me any favors in the long run. Damn it. I am not a person who gains and loses significant amounts of weight generally. I have worn the same size clothes since middle school. Apparently, after going way up on the size chart for awhile I am smaller than I've ever been in my life.
Since I'm not planning on cosmetic surgery I tried to convince my emotional parts that it's rational after all the trauma my body's been through. I have no way of knowing if I'll bulk up to recognize myself in wedding photos or not. In light of all this, I decided I needed a pretty new bra. I ran the sales girl a little ragged, but I found a mutli way bra from the PINK line. It's just like the one in the picture except nude with nude lace. Same pink flowers. So cute, on sale and totally wearable post wedding. So, Yay! cute bra. Boo! smaller boobs.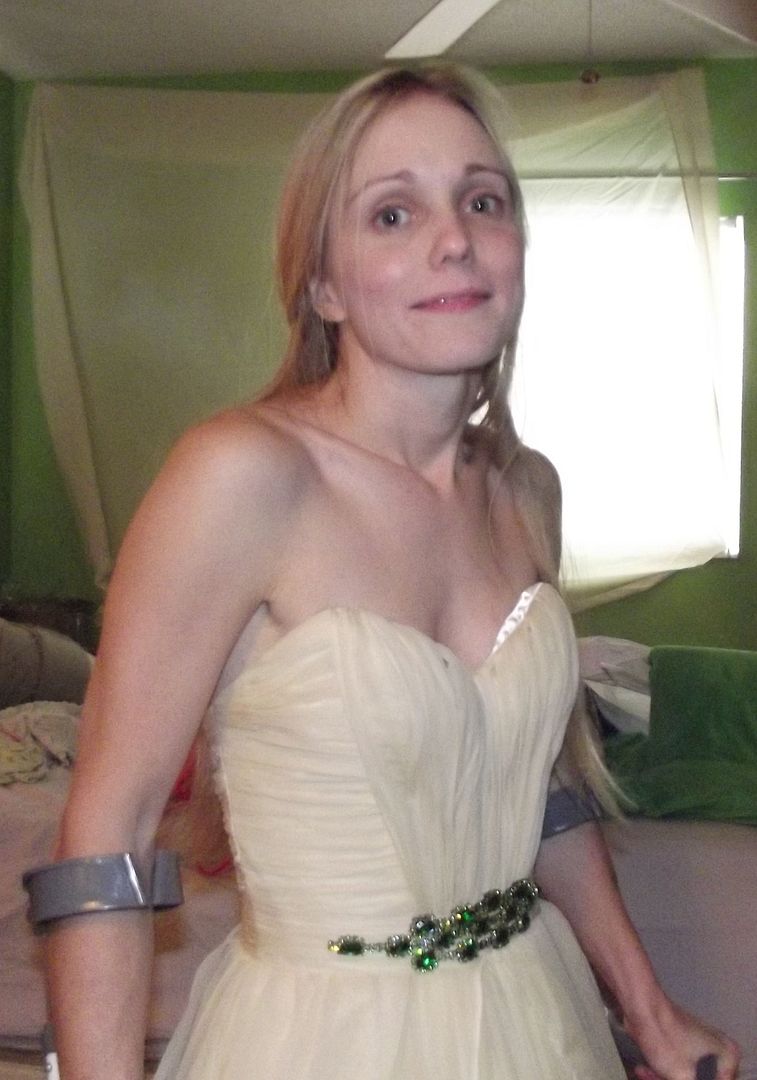 Of course I came home and tried it on with the dress. It looked good except for being a tiny bit too high in the back. I figure somebody can pin it for me and I'll be wearing my hair down anyway. I took the opportunity while I had the dress on to practice walking with crutches in the dress. It went well. I had Mike take pictures of me so I could see what it looked like with the wedding dress, bra, crutches combination. At first the pictures made me happy, but the longer I looked the more frustrated I got.
It's my thin frame, it's weird not to recognize yourself. I want my pre-surgery body back. The uncertainty is hard. I'm doing my best to eat right and stay active, but who knows. Lara and I stopped in a shoe store where she helped me try on shoes. I got really emotional about it because it's the uncertainty again. I have no idea how long I'll be able to stand or if I can tolerate the shoes I wore before...not a clue. I'm hoping for my pre-surgery mobility. It's possible. I though about for a long time after I got home and I decided if I have to wear my dirty old sneakers under my dress in order to be on my feet and dance most of the night I will.