Mike had three centerpieces to show the florist. Obviously, only the painted one is finished and the other two are still works in progress.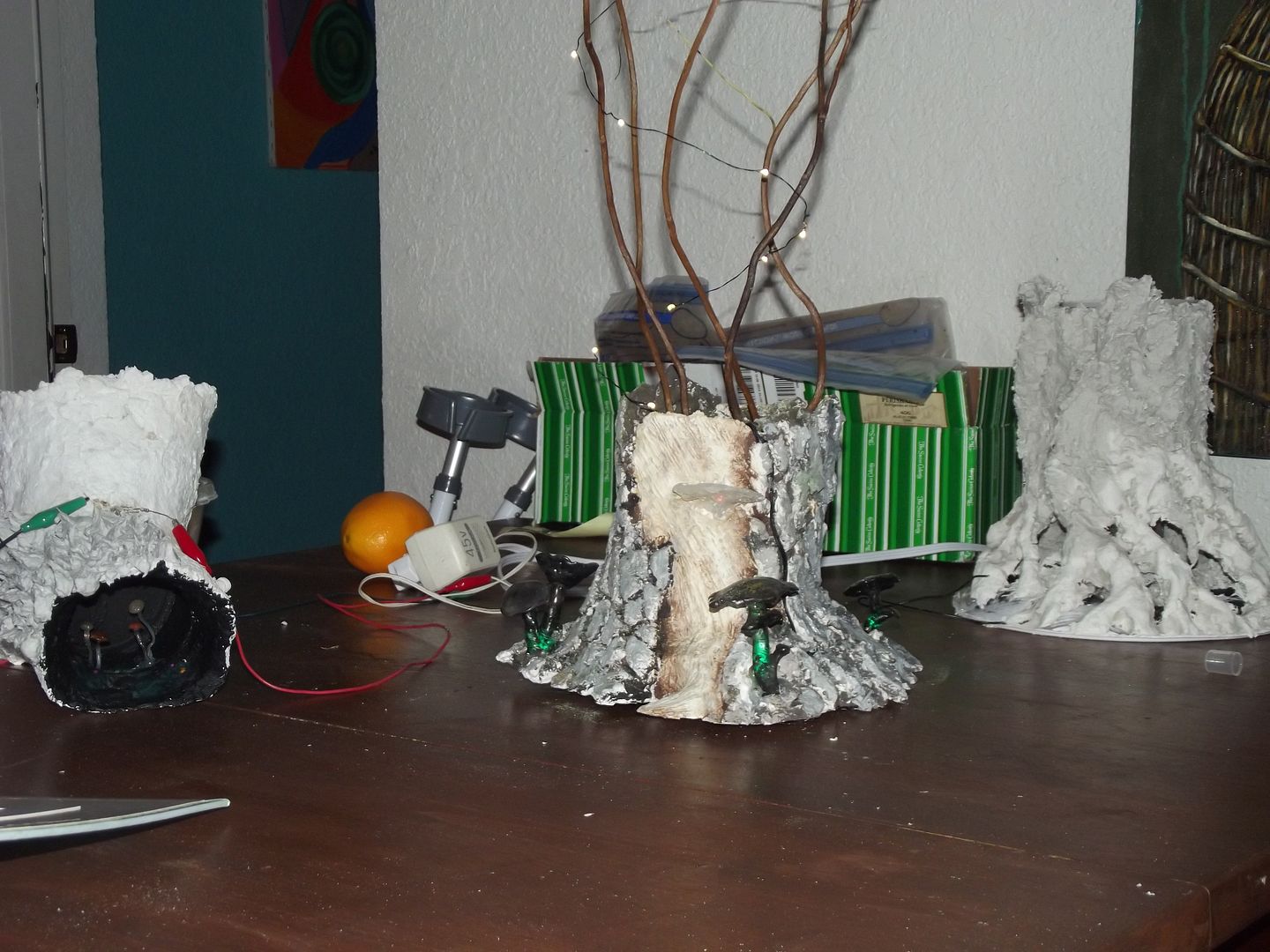 The unfinished two will/do have glowing mushrooms inside them as well as lit ones on them. Mike discovered glow-in-the dark hot glue on our last craft store trip. Am I the only one who wonders what besides this project people would use that for? The mushrooms inside the log are hot glue, tissue paper and high lighter. He painted the inside of the log black and added a tiny led black light. Neat, huh? I think the third kind he made is my favorite though. All gnarly and old looking. He'll put glow mushrooms underneath that one.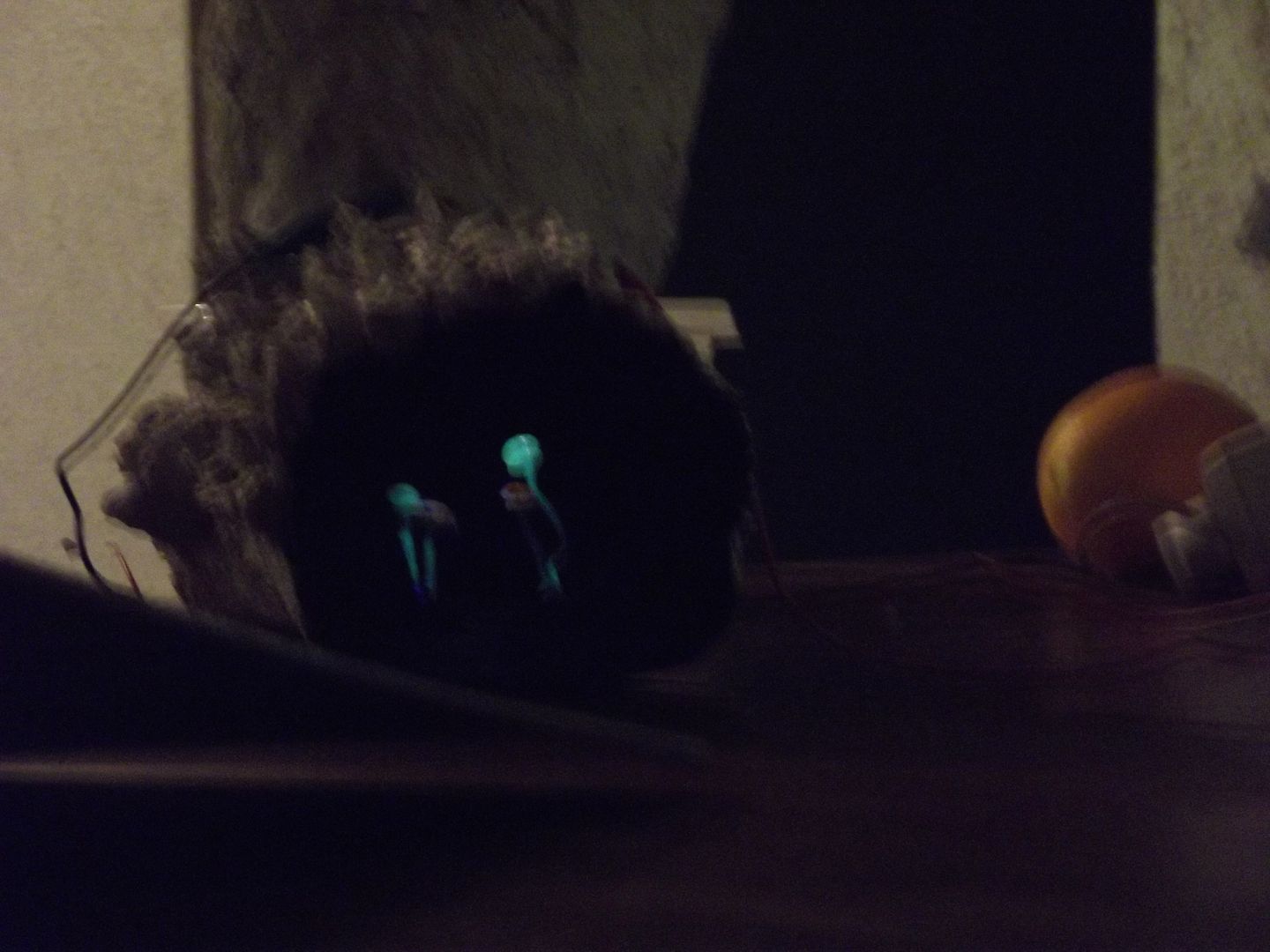 My best (but not very good) shot of the glow mushrooms. So fun!
We discussed filling the centerpieces with dried willow and vine clippings. Putting down a piece of fabric under each centerpiece with moss on it. Maybe burlap with a mixture of green and gray sheet moss and deer moss glued around the edge to make a border. We talked about our plans for disguising the pillar, Mike of course has taken that to the next level. As well as the potential room decor.
It's been determined that we need one more trip to the venue soon. This way we can solidify room decor and lay eyes on the ceremony site. We haven't looked at the ceremony site for years. Plus I want to discuss table set-up with their event person.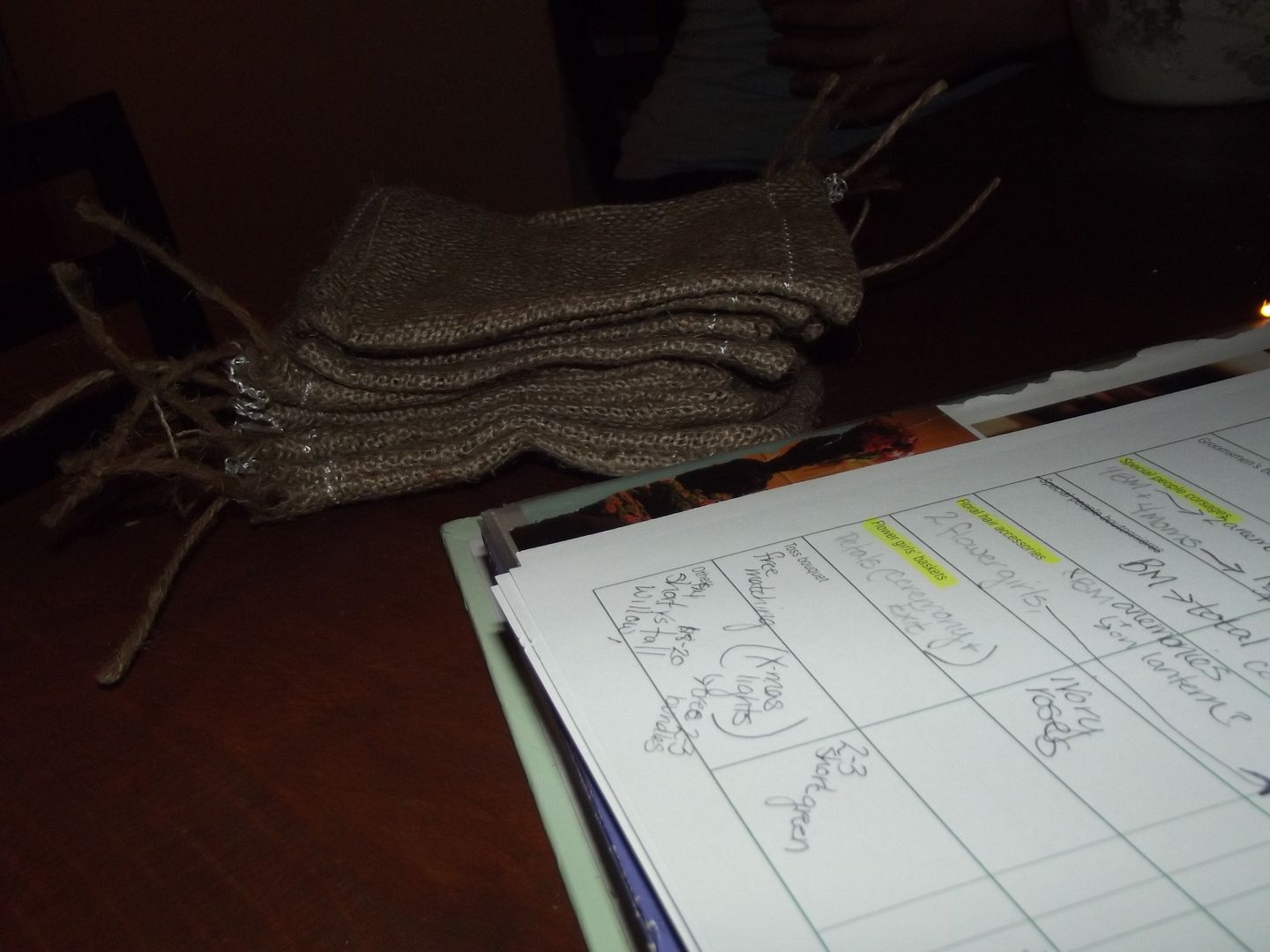 Here are the burlap sacks we got for our favors. We'll have oak and purple orchid seedlings for each household to choose from and take home. My original plan for leaving the favors around the centerpieces is not going to work. They are too amazing to be cluttered up with stuff. So, we talked favor presentation a bit too.
Thinking it over.
With the vine. So pretty!
Another shot of all three