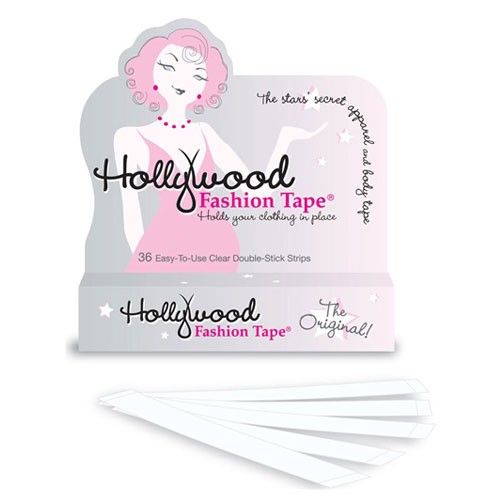 Strapless gown options are pretty limited. Tape ons, sewn in cups, bustier or strapless bra. I want as little on underneath possible so there's no bumps or seams (also so I don't over heat on the dance floor). I have super sensitive skin so tape's out. Plus I'm sure the weight of the dress pulls on it. I did read about a bride using Velcro to attach her bra to the top of her dress. I hope that's not necessary.
I don't want anything added to my dress. It's perfect and I don't want it out of my sight. I had cups sewn in to a prom dress and it still shifted around a lot. Plus, I'm guessing it would be as much as a good strapless bra and I couldn't wear it with anything else. So, really that leaves a bustier or a strapless bra.
My bridesmaid and future sister in law and I are going to check out my options in the morning. I was looking online and I think if I were doing a bustier it would be something like this. It's the right color, the straps come off and it's smooth for the most part. I just don't know how much use I'd get out of it after the wedding.
Also not to be a brat or anything, but I don't want anything holding my stomach in. For one thing my dress was made to my exact measurements and I don't want it to look loose. On top of that I want to eat a nice meal at the reception without feeling like a I'm going to explode seams.
I think my first choice is probably something like this.
Obviously, not a black one. I'd get it in nude. It converts so it can be worn four different ways. It'd be very versatile and I'd definitely use it after the wedding. I wonder if I wore it the way the girl has it in the picture if it would keep it from moving around too much. Also, I'm not going to lie it's got gel padding. Sounds like something I'd like to see for myself. If ever there was a day for a wonder bra, this will be it. Even if I don't buy anything I'm curious to be measured. I haven't been since Riley was born and I went all the way up to a D cup at one point. I've only been assuming I'm the same size I was pre-pregnancy.
It'll be an interesting fact finding mission either way. I think I'll bring a picture of my dress to see what their advice is and if I don't find anything I like on sale at least I can attack my underwear drawer with the certainty of what I'm looking for.