So, over the years of being unofficially engaged, officially engaged and then postponed I started joking that I "had to grow a flower girl first." Even before Riley was born I pictured her being pulled down the aisle in a flower filled wagon wearing a pair of fairy wings.
Something like this image from my wedding notebook. (Thanks, Lara for photographing my notebook for the blog.) The baby is so tiny the wings are the length of her entire body. So, sweet.
We're past the point of needing the wagon at this point, but I'm so excited that my flower girl will be my beautiful Riley. I also decided I want her to share the job with her best friend Boo. They love each other so much. Now I picture them holding hands down the aisle and tossing petals. My beautiful girls.
Boo and Roo at the zoo (18mos). My little flower girls.
This was the dress I had to have in 2008: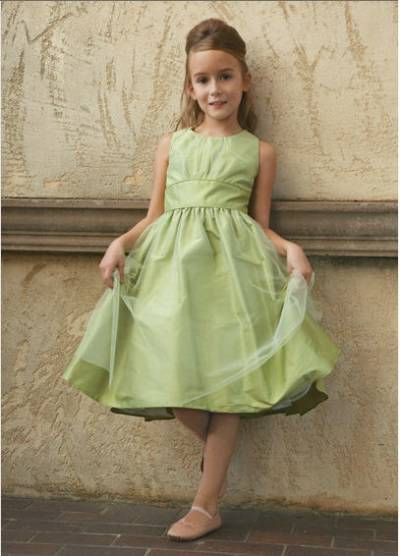 Watter Girls collection, style #45970. I called about it the other day (after showing the picture to Boo's mom) and they told me it was discontinued in January 2011. I was so bummed. I hope it's not the first of many consequences of postponement.
The flower girl dress was the only attire I wasn't flexible on. Seriously, even my dress I have more of an idea of how it should look more than exact plan. I was completely deflated. However, I called Boo's mom to break the news and she said "oh, Katie you're going to find something better." She also confessed she found the dress a little plain for the fairies I'd described.
Shortly after the pep talk I found this dress :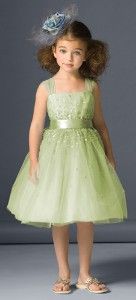 It's also a Watters, style#46231. Having two flower girls, one who isn't my biological child, I hesitate to fork over $200 per dress. So, I'm looking for something similar or at least similar fabric. I love the color (they call this green apple), the spray of flowers above and below the sash and the tulle. Picture it on the two prettiest 2yr olds you ever saw with ballet slippers, fairy wings and flower wreaths on their heads.
This is the flower wreath I'm after. Maybe I'll do one with lighter purple and one with darker purple flowers. Beautiful.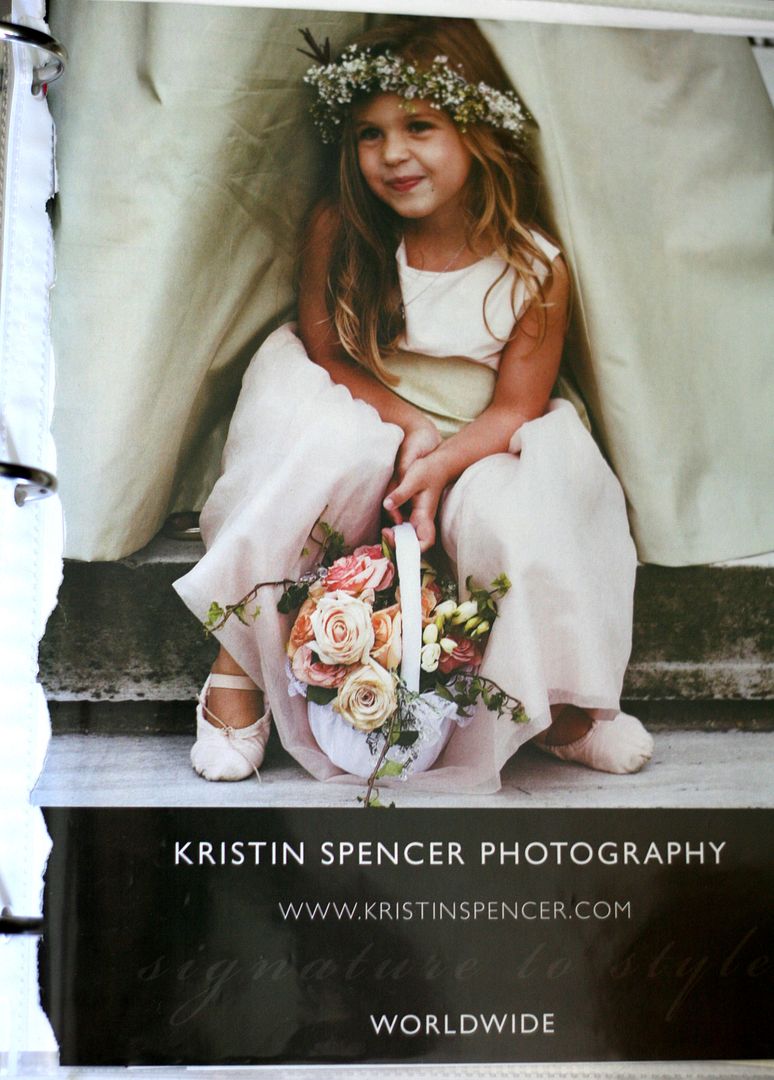 This is actually an ad for a photographer. Her wreath is all baby's breath, but I love the shoes. It's a great picture of the sweet little flower girl surrounded by the bride's skirt.

It turns out Riley's already practicing for the shot:

(photo by Lara Coughlin) I didn't have a sweet little face peering out from under my skirt when I bought it. I think I like it better this way.