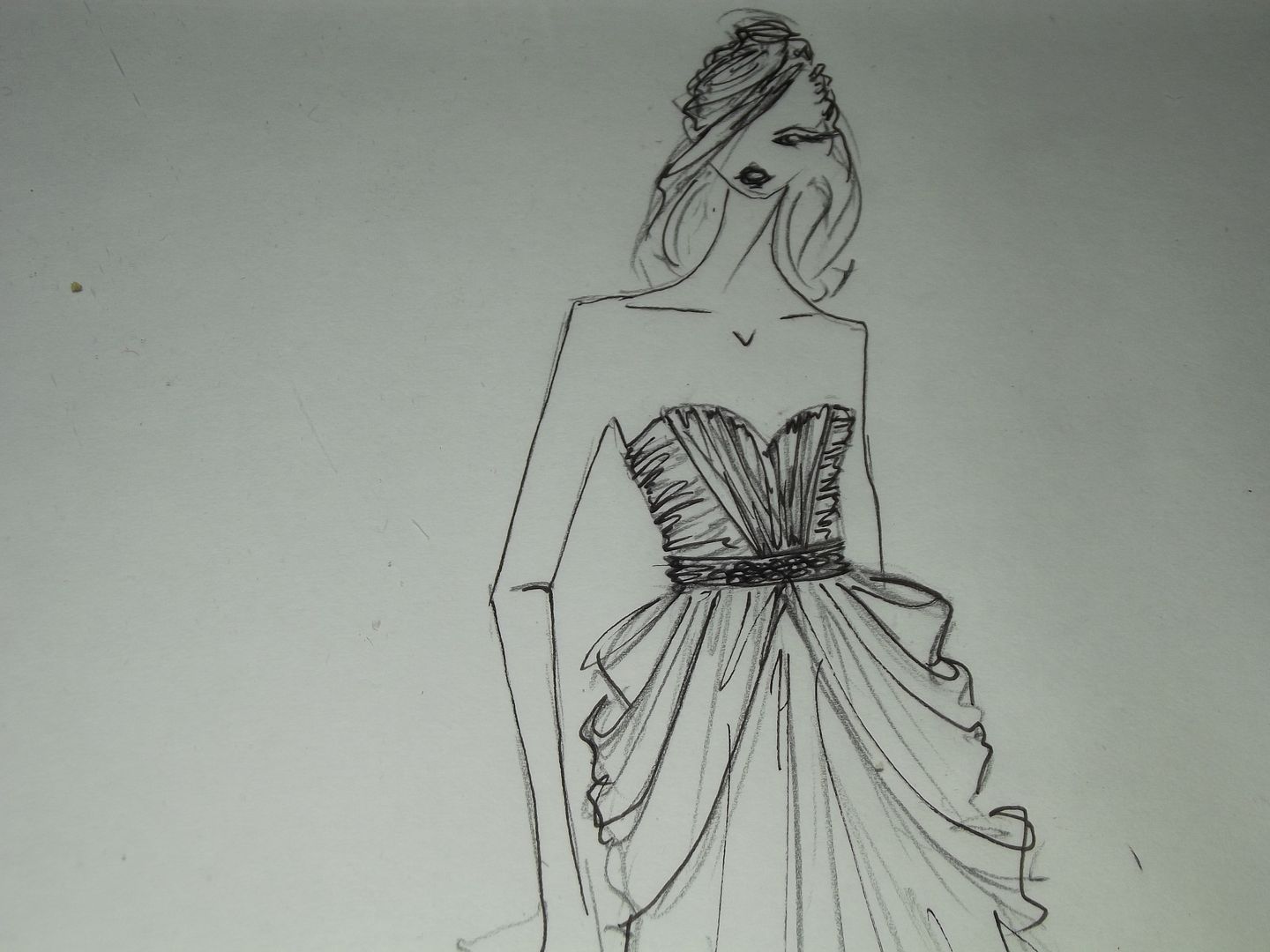 When there was a knock on the door I was sure it was Christmas decorations I ordered. Wrong. It was my dress! I can't believe it got here so fast.
It came in a huge white box. Mike cut it open and pushed aside the tissue paper. I don't think I breathed after that until the long white garment bag came out of the box. The long white zip came down in slow motion. There is was. It's real, it's mine. Holy cow, I'm a bride.
I instantly loved the fabric. The champagne color is so much prettier in person. The ivory fabric on the skirt shines through the champagne fabric. It's a really lovely affect. The bodice has an era of 50's glamor about it. The rhinestone belt is exactly the right color green. I really love how simple and beautiful it is. I'm so glad I didn't settle.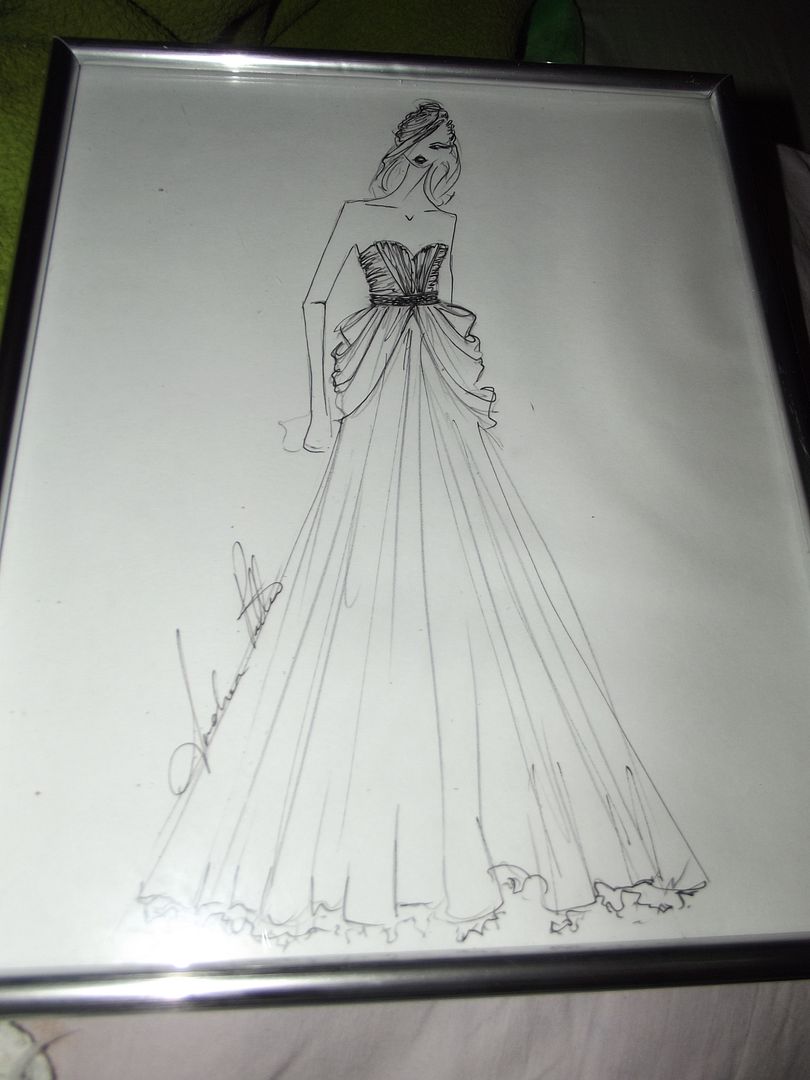 She even included a framed sketch of the dress in the box. What a treasure. As my friend pointed out, I have the only dress like this in the whole world. It makes me feel like a movie star. It was such a pleasant experience from start to end I'm so glad I found Pantora by Andrea on Etsy. She did beautiful work. She stayed in contact through out the process giving me her email with Etsy messages weren't getting to her. She finished exactly when she said she would and I received my dress within 48hrs of completion.
It was a fantastic experience, really I'm racked my brain for any criticism and I can't think of one. It was well worth the wait. Excuse me I have a dress to try on.