Early on I gave the decor responsibilities to Mike. He drew this years ago.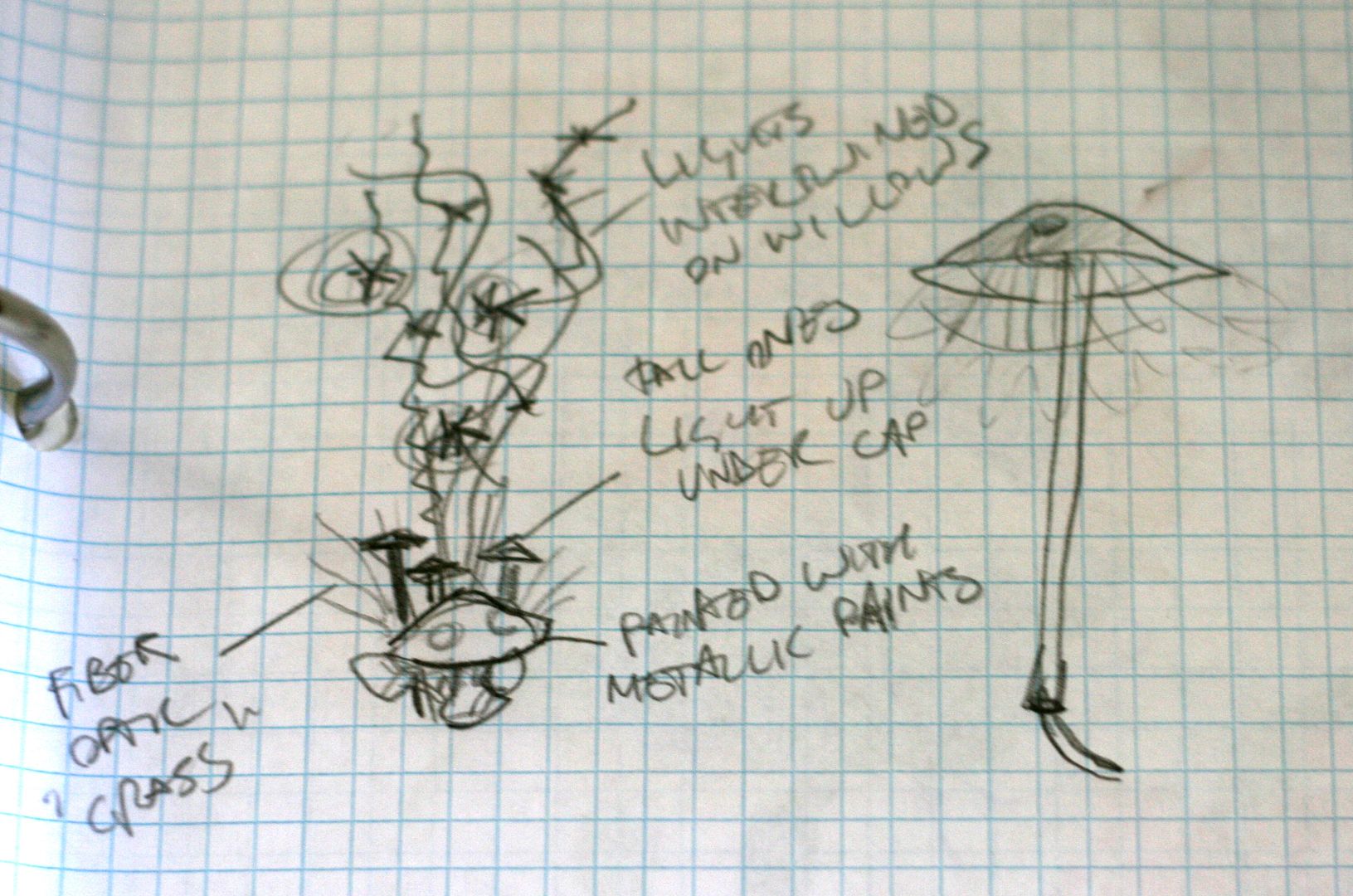 I have to tell you, when he drew this I had come up with my enchanted forest theme, but the only thing I said about centerpieces was non-floral with lights. He had this vision of scooping up some of the forest floor and putting on the table. Mushrooms and moss surrounding willow branches. The mushrooms would be lit and we'd put lights on the branches.
As soon as the holidays were over (after off and on experimentation with LEDs for months) he started our centerpiece prototype. When he cam up with the concept he had no idea how exactly how it would be realized. He realized a few weeks go he could sculpt mushrooms out of hot glue. It was readily available thanks to his crafty bride, malleable and transparent so light can shine through. Amazing, stuff my green glowing mushrooms.
After the mushrooms were conquered he decided to make a tree stump to hold the willow branches. Nice upgrade, yes? It'll tie into our cake design. He ended up sculpting it out of paper machê. Which is a perfect medium for a beat up old log, bumpy and irregular. Then he made bracket fungus (those step looking ones that grow out of the sides of trees. Krista climbs them up a tree in Fern Gully) lit with amber colored lights. Beautiful.
He's finished everything, but the painting. I'm so excited!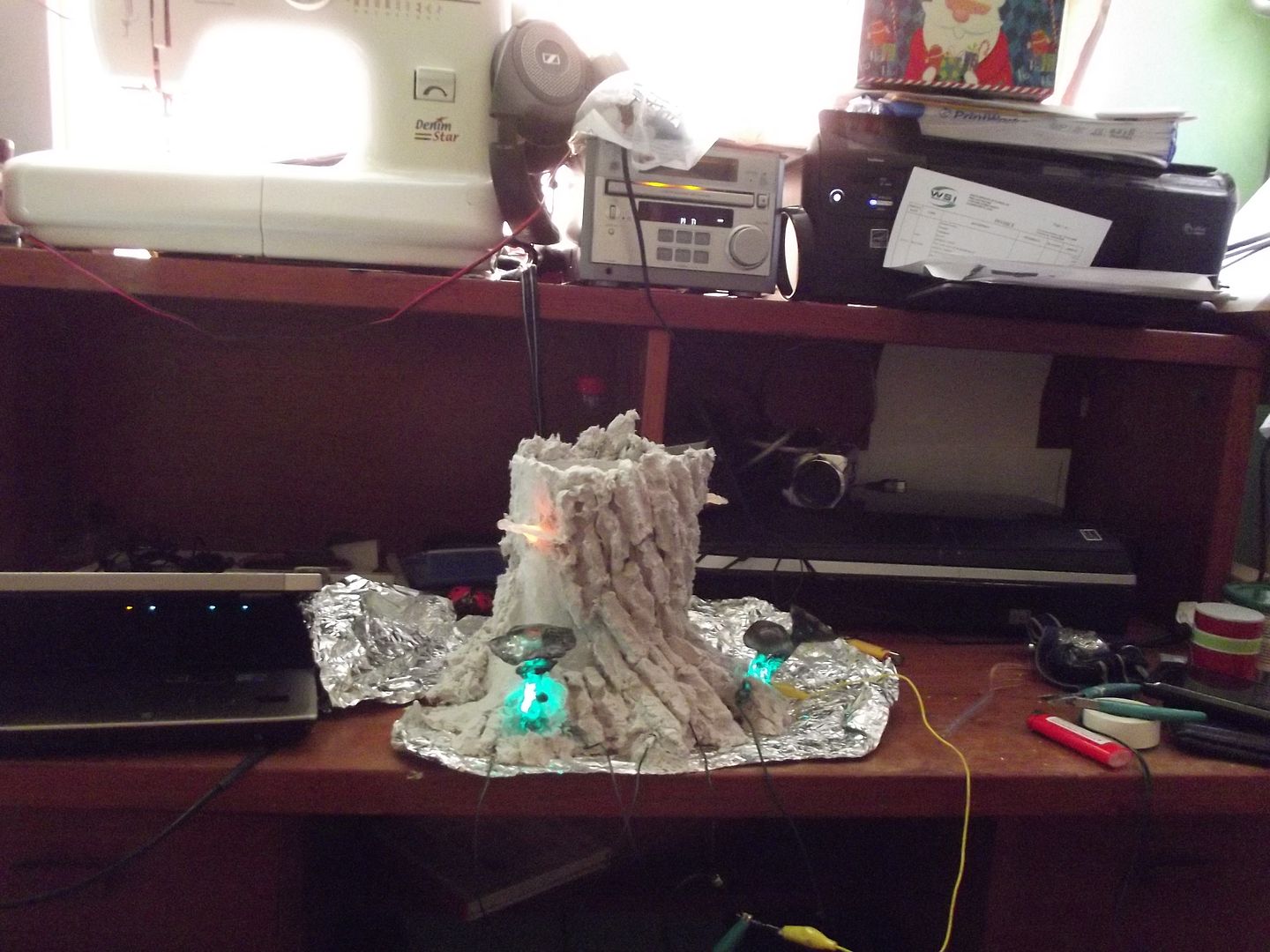 Like I said this is unpainted still and it was taken in a room full of sunlight. Obviously, it will be in much dimmer lighting at the wedding and it will also have lit willow branches in the center.
This one's a little blurry, but you can see the detail and color of the lights much better.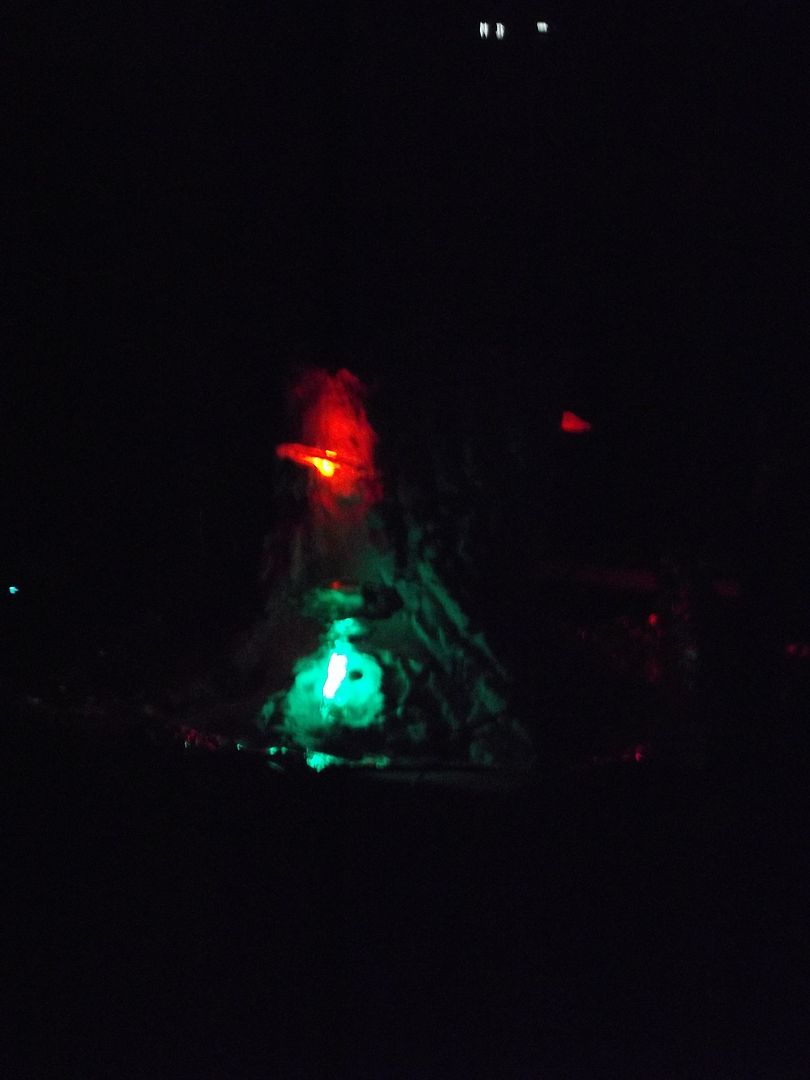 Here's an idea of what the lights look like in the dark.
I'll post pictures when it's finished. We're thinking he'll make about 10 of these, but we'll know for sure once RSVPs start coming in. I'm getting so excited about my beautiful reception.