Rather pictures of the half done centerpiece Mike made I thought I'd give you a sneak peak of the look of the wedding. Pretty cool, huh?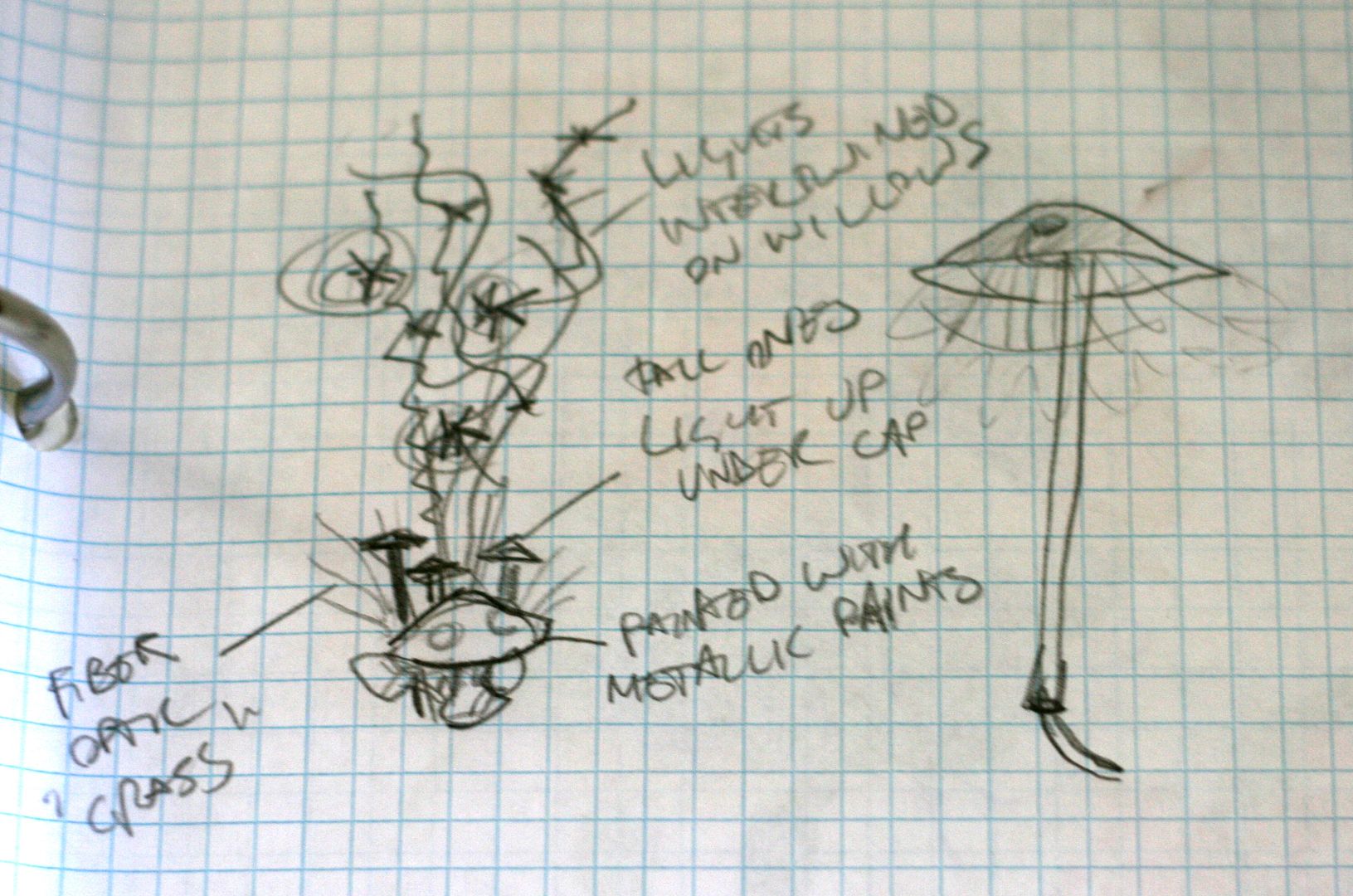 This is the original sketch for centerpieces, the design has evolved since then
These are live glowing mushroms. Ours are molded from hot glue and lit with tiny leds.
Willow branches and leds (ours will not be painted gold)
Antiqued lanterns
Old trees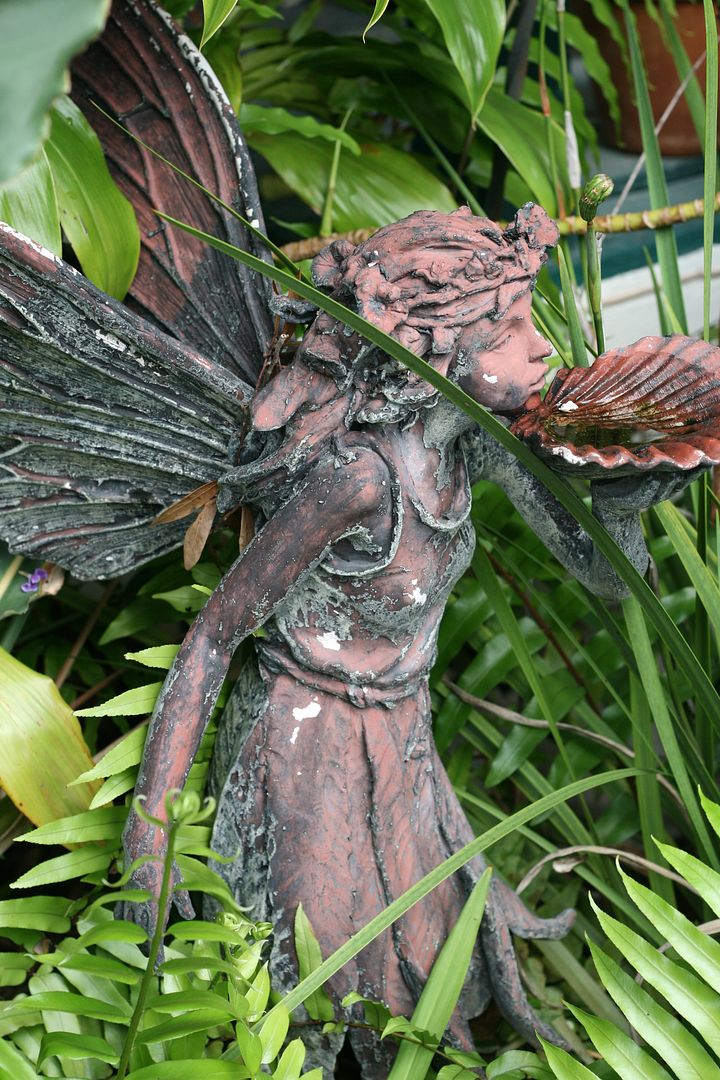 Rustic fairies
Birdsnests and moss