It took some doing (it was a late night), but we were able to print our envelopes last night. Thank God I had extras! We used a font called Heather that we downloaded from fontfreak.com in the standard dark green. Mike added a little lizard wrapping around the address just for fun. Now they just need maps and stamps.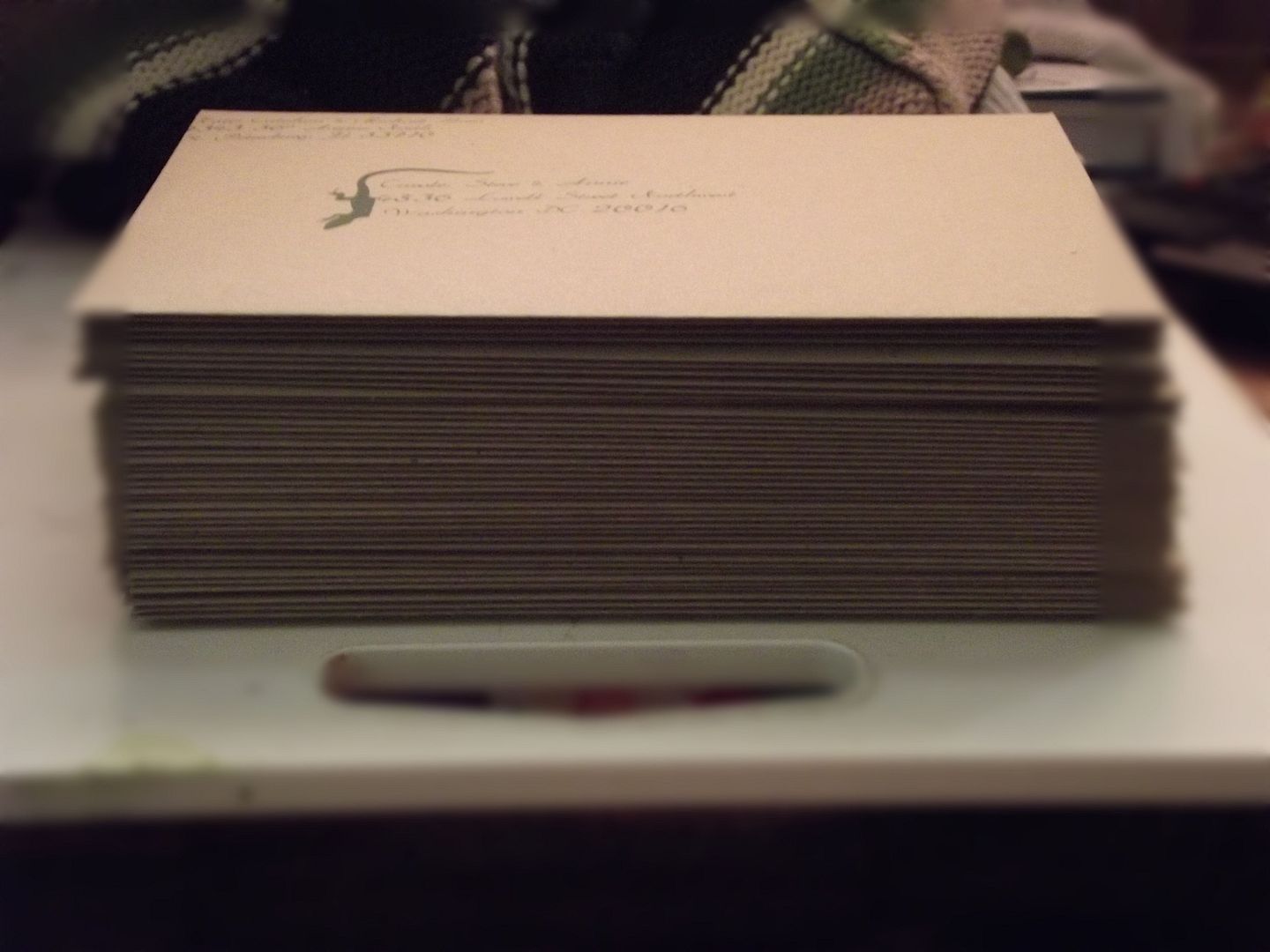 The stack!
Mike's decorative contribution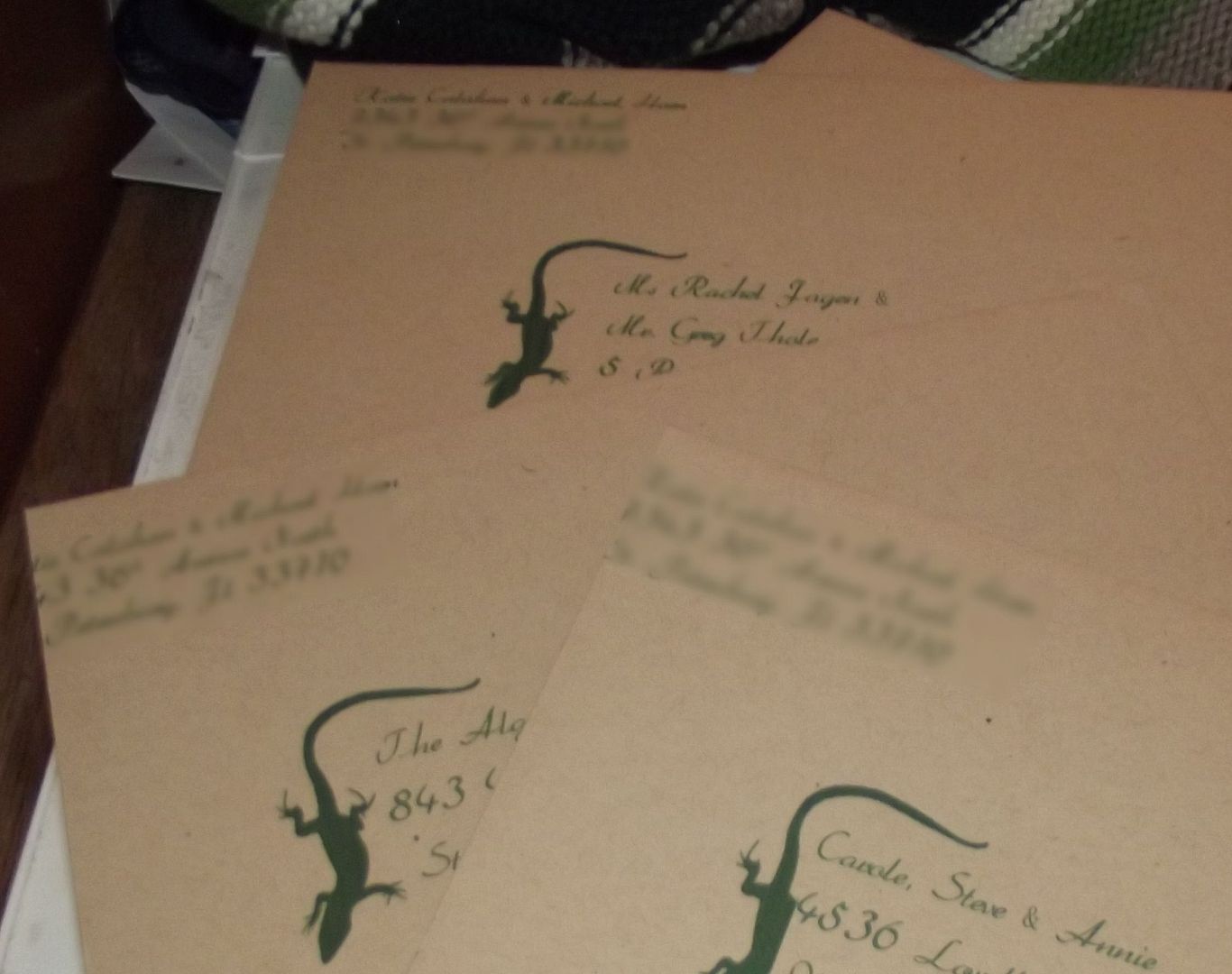 Gulp! 61 days?!?!?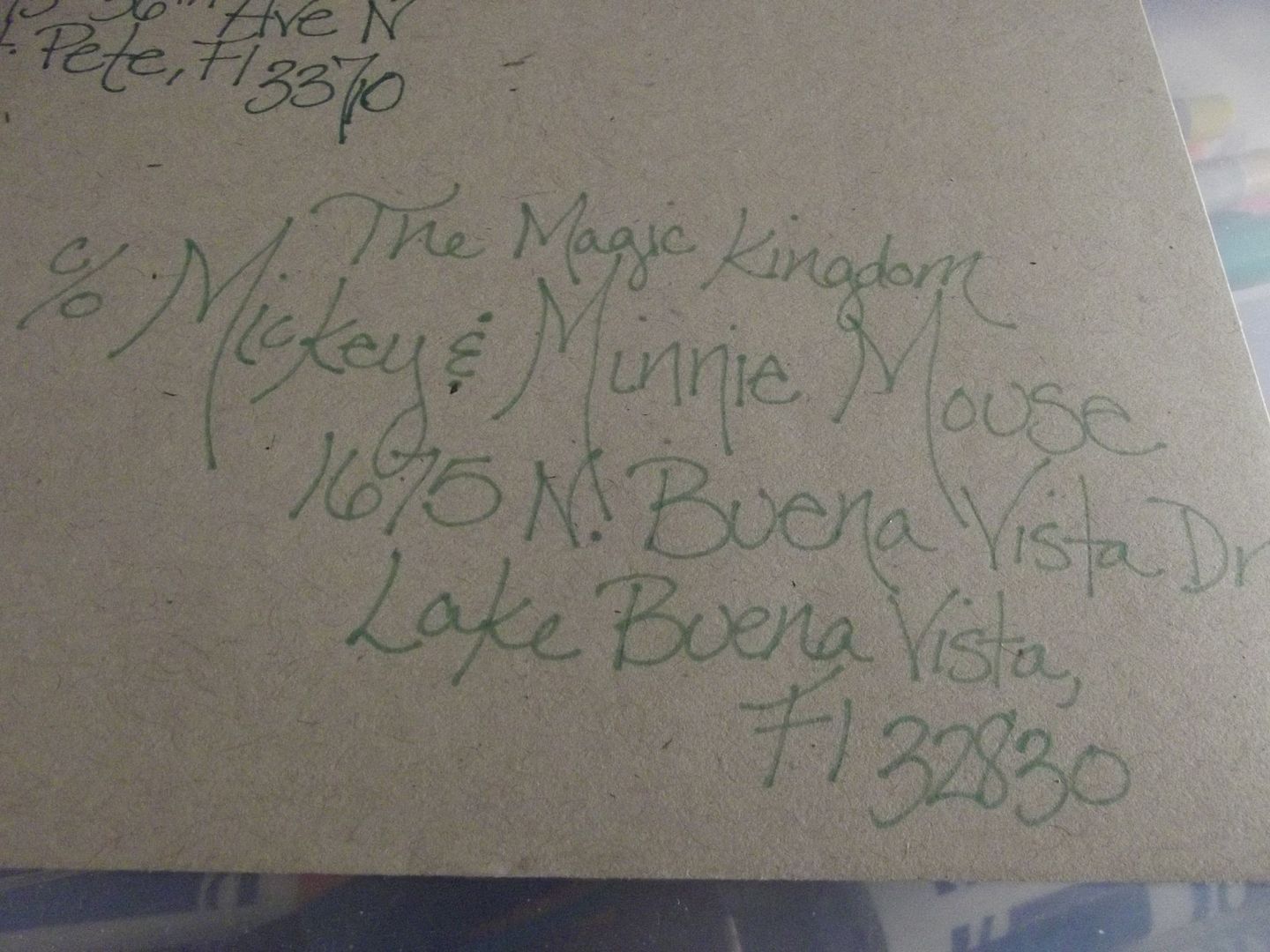 Given the printer's temperment I hand wrote one for my special guests.