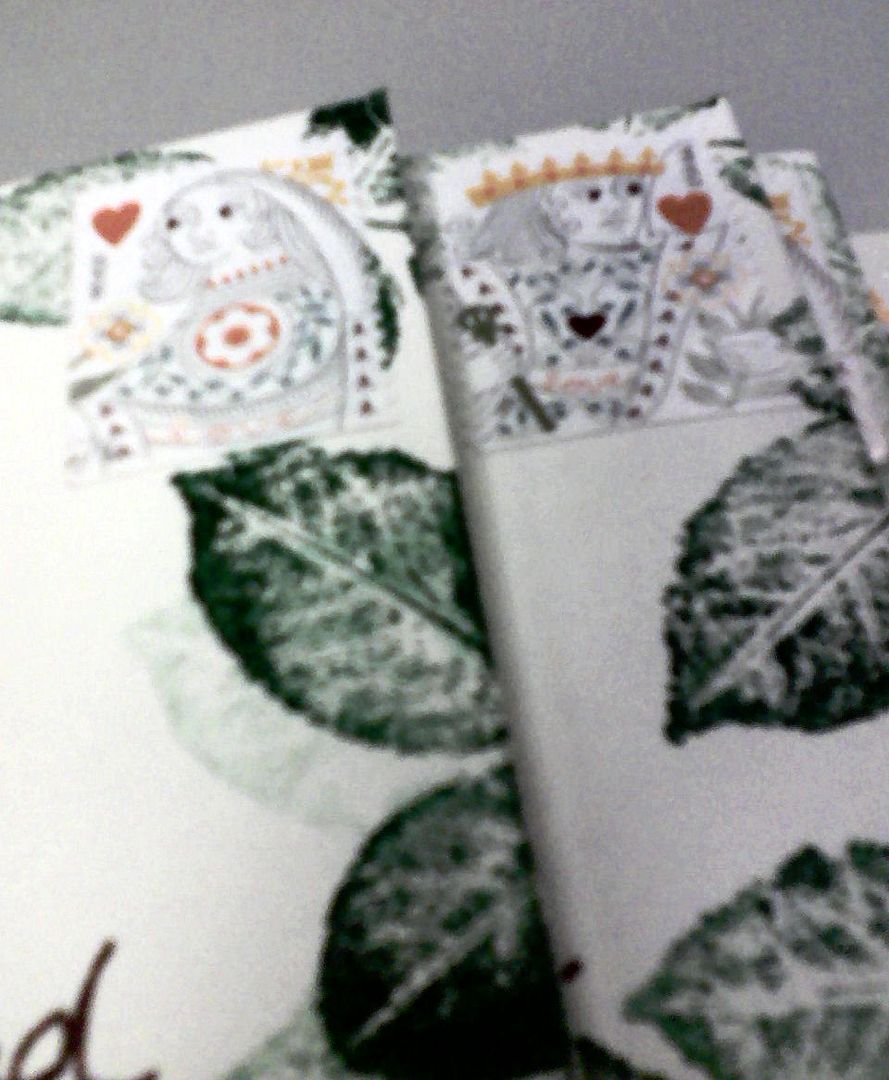 I knew months ago thanks to another March bride on theknot.com that the postage rate was going up January 22. That was Sunday. Sigh...I had the invitations in the envelopes and the envelopes addressed on Saturday night. The problem is that I thought I was being super smart and got two sheets of the King and Queen of Hearts stamps I liked when I mailed the save the dates in August. Oh yeah. Face palm!
Luckily, I used one sheet and change to mail Christmas cards so I only had 17 useless stamps. I had a fleeting moment of hope and checked the stamps to see if they were forever or 44c. Guess which they were? You got it. Darn it. I clutched desperately to the new hope that there would be a cute 1c option. Hopes were dashed again. There is but one option, uno. A Tiffany lamp for Pete's sake. Groan.
I decided to go to the post office and see if there were other options. There were not. I came home with 16 (sticking tongue out) Tiffany lamp and a sheet of bonsai trees. (Did anyone catch that I was one lamp stamp short of using all my 44c stamps). Here's the results:
My hodgepodge of stamps. Grumble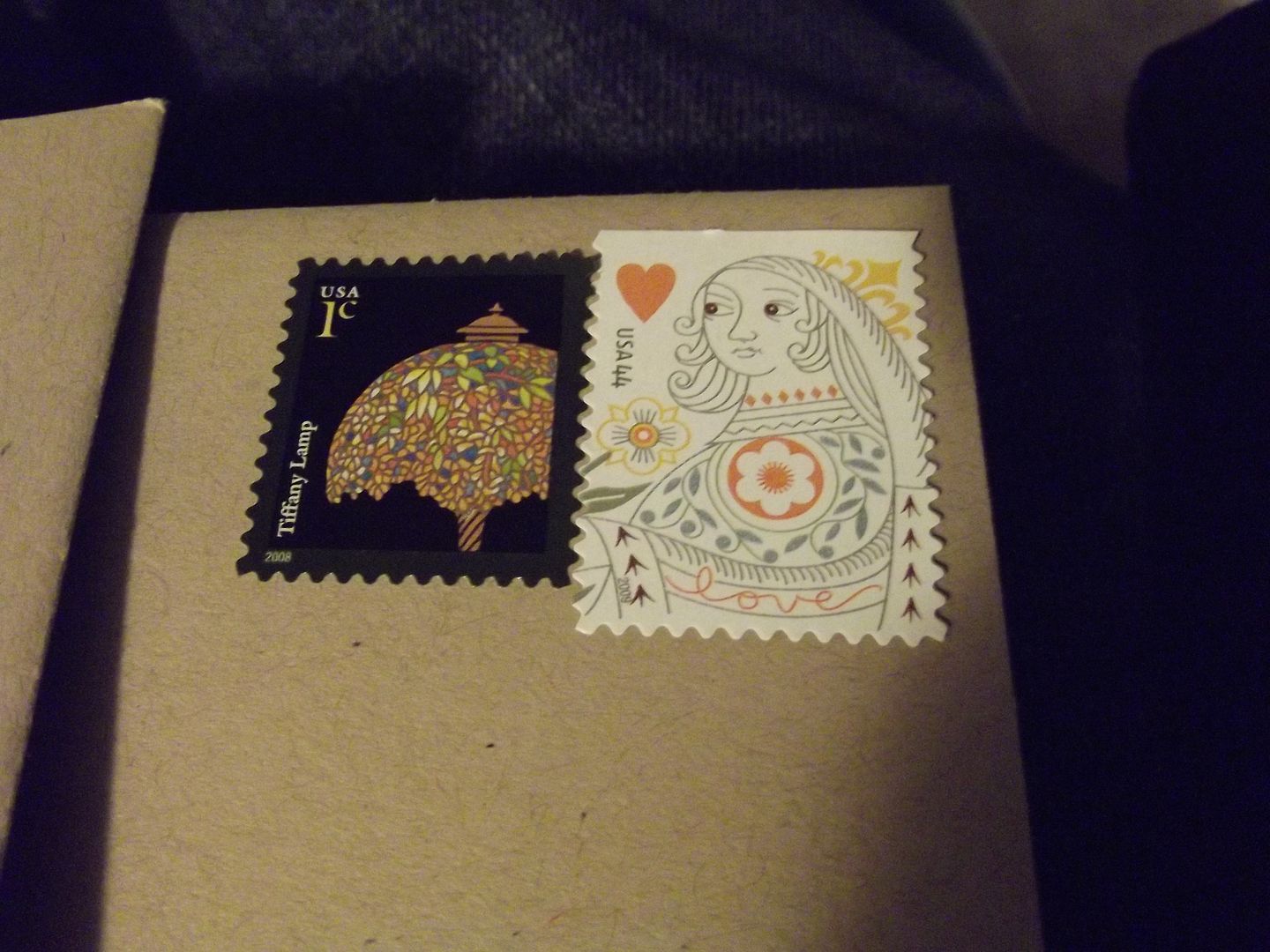 Queen of Hearts is now Queen of expensive lamps. Seriously, it couldn't have been a flower or a bird or something?!?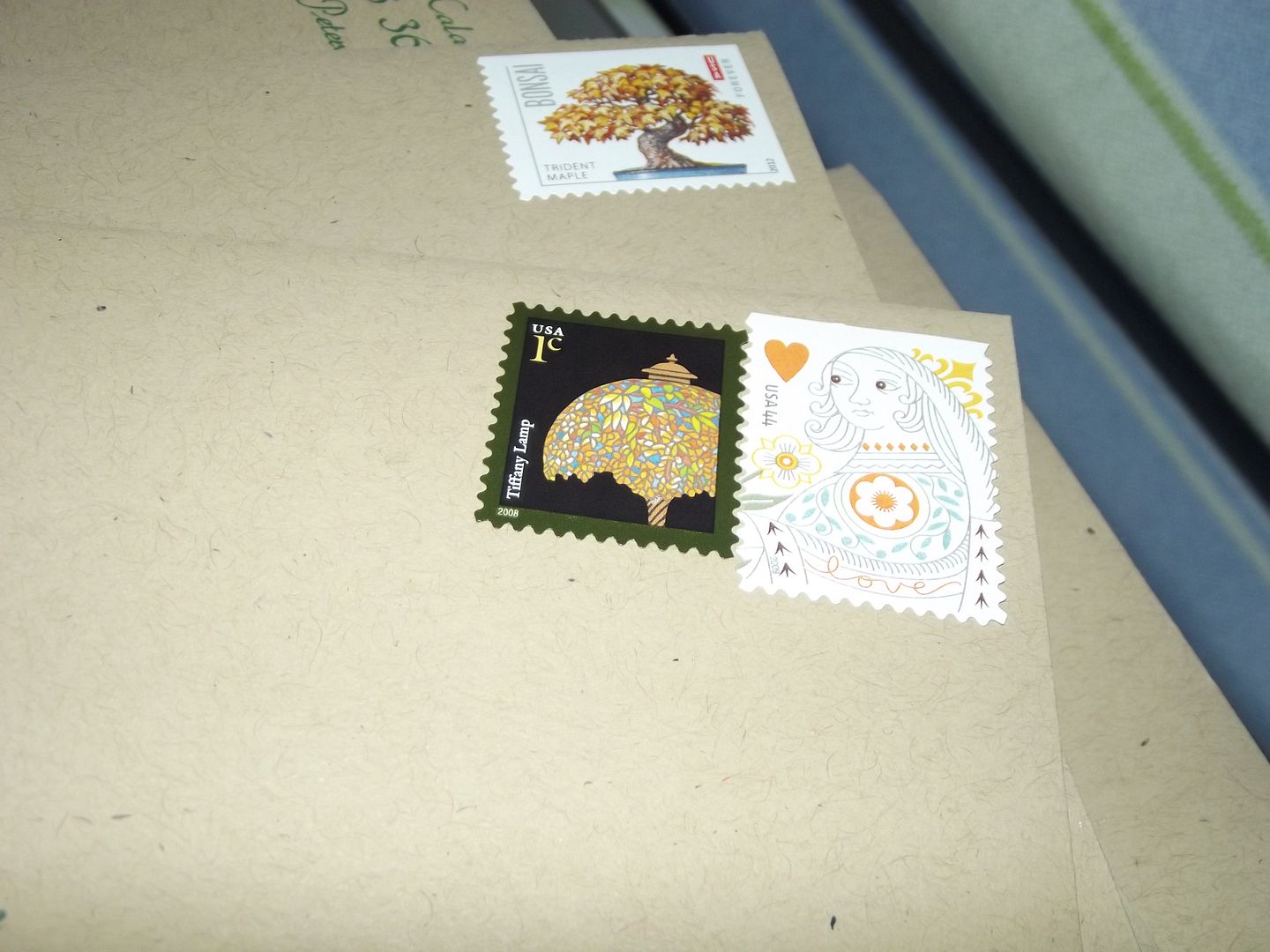 Some guests will see a pretty little tree and some will get the king/queen of lamp.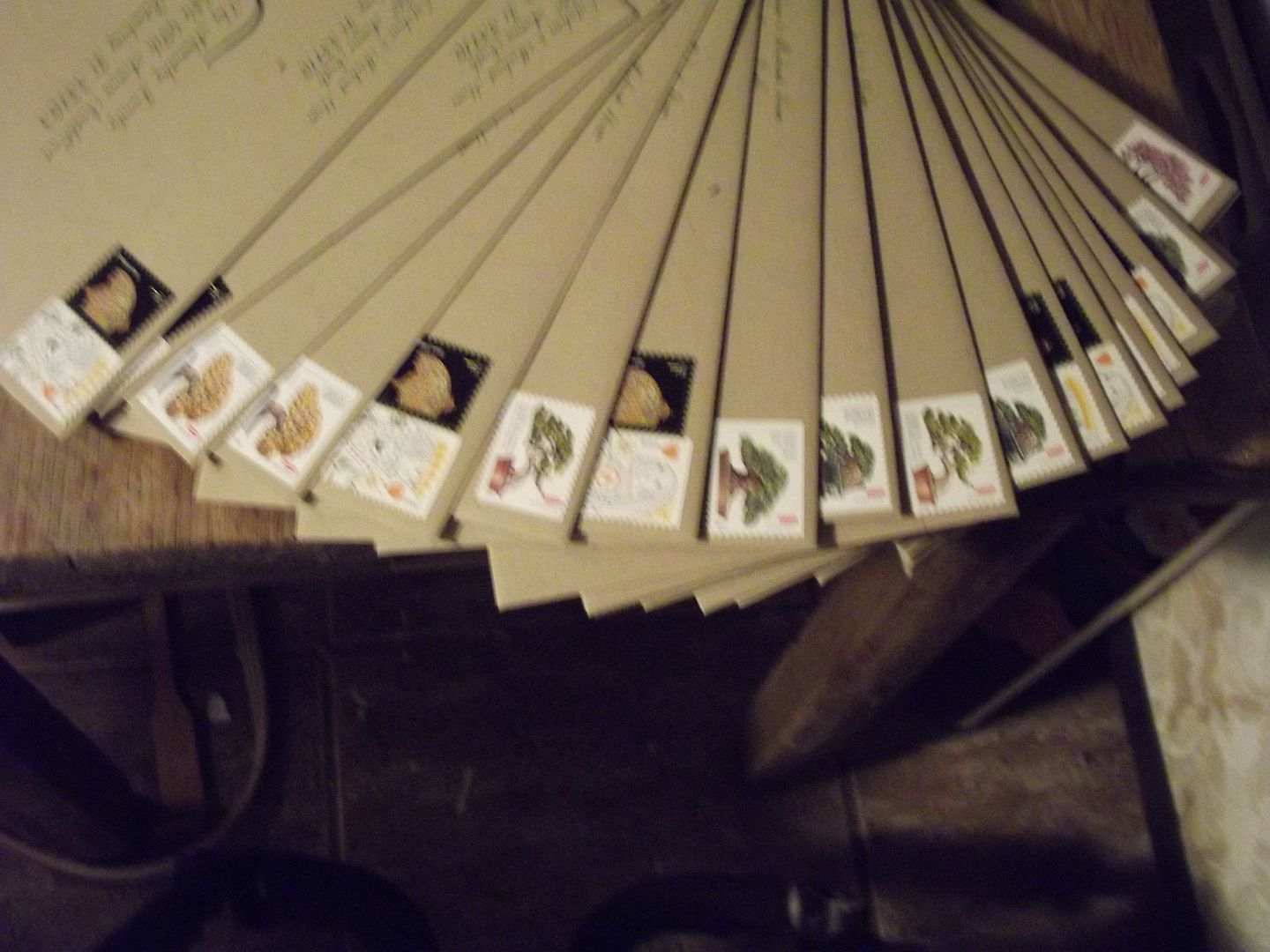 The assortment...
All whining aside, I'm so relieved we worked it out. I can't wait to send them out into the world. I long for RSVPs and song requests and wedsite hits, it'll make everything real. I'm so relieved this part of the process is almost over.