Last night Mike picked up our maps. So this afternoon I sat and stuffed maps. Then I licked envelopes. It was funny because when I put all the postage on the other day I thought "Thank God, I don't have to lick all these stamps!" I totally forgot about envelopes!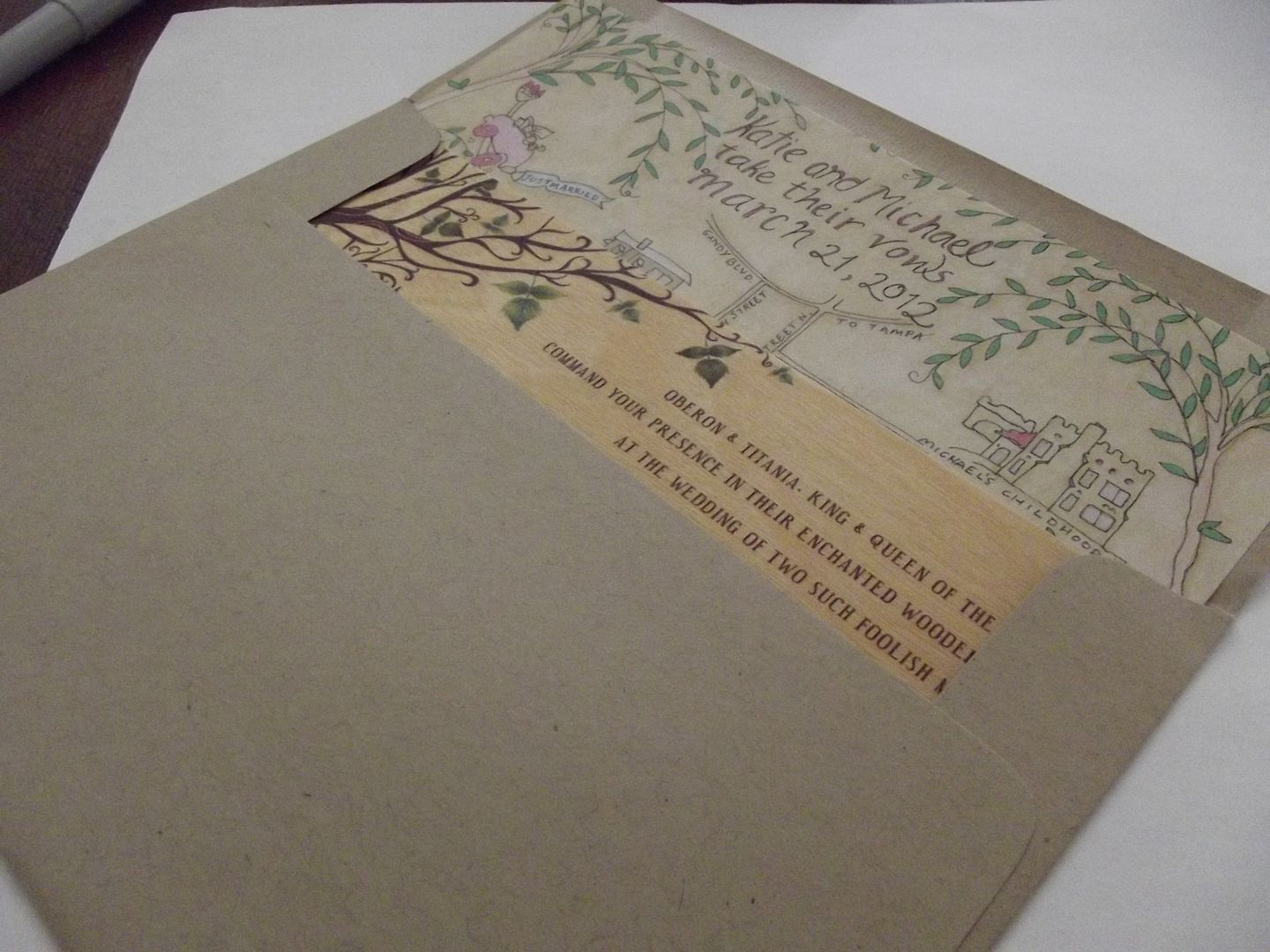 After I had mapped and sealed the envelopes I used my trusty leaf stamp to pretty them up.
After I got done I had a mini breakdown. There were supposed to be 44 invitations (45 households including us). I counted when I was done and got 43. I was worried that in all the stages of the process I'd lost someone. I pulled up the guest list and checked that I had everyone. I did and there were supposed to be 44. I counted again and got 43. At that point I asked Mike to count. He determined that everyone was accounted for and that I had miscounted. There were in fact 44. Phew!
They'll get mailed in the morning, finally. Darn printer related delays, grumble. Hurray!! Giant check off the to do list.