I wanted to make cute little mushroom tags for the bridesmaids totes. Like the ones I saw at Bride's Night Out.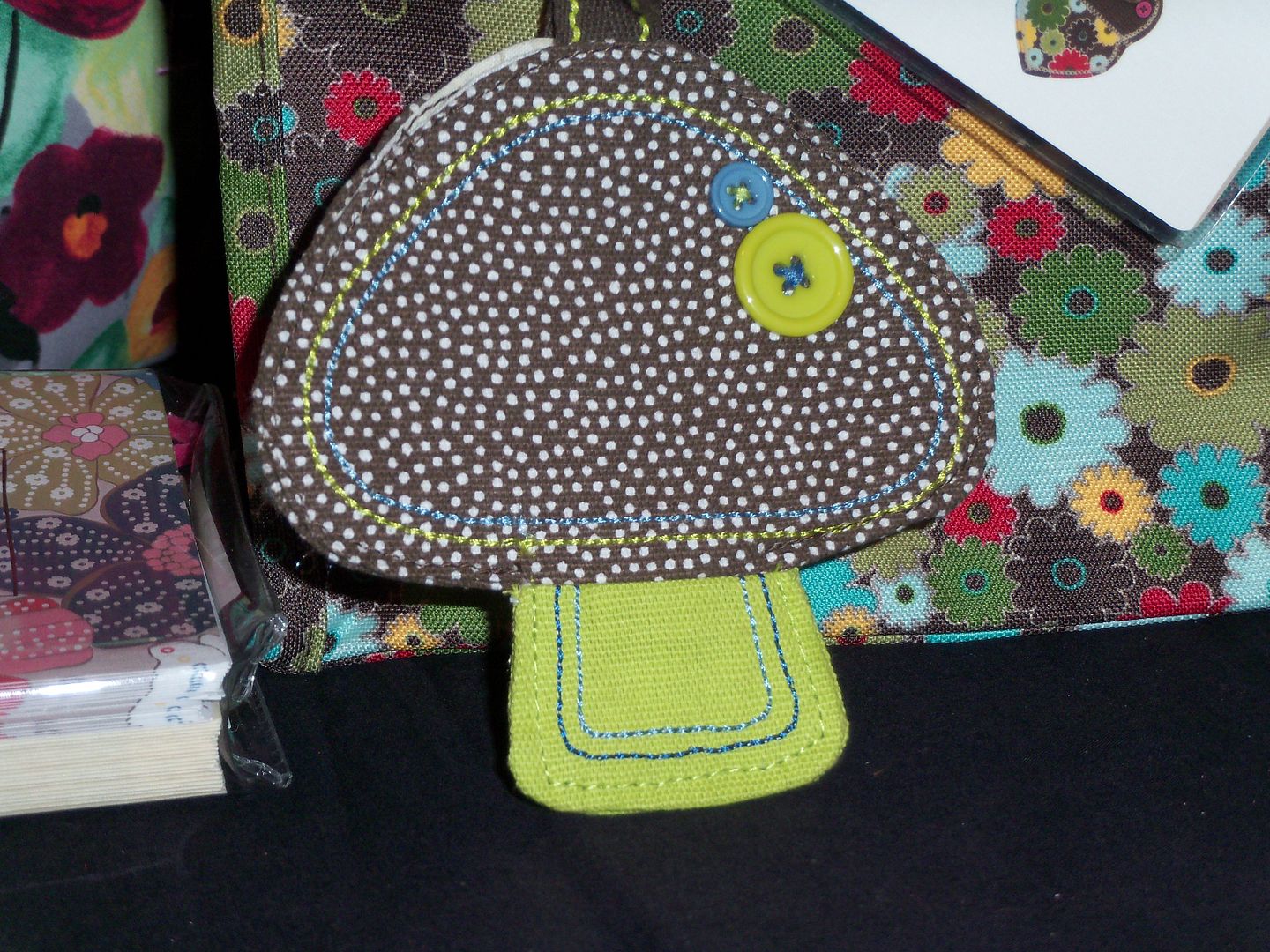 Obviously, I'm not a skilled enough sewer to reproduce this exactly. I just used it as inspiration.
Materials
Cardboard
Several colors of felt (or patterns on fabric)
Fabric glue
Fabric/puffy paint
Buttons
Crop-a-dile
Grommets
1/8" ribbon
Bright colored tote bags
I have four wonderful bridesmaids and I happened to get these four bright colored bags from someone who decided not to do a craft project earlier in the year. I love cast off craft supplies.
They're cute, right? I'm going to fill them with wedding day emergency kits, their bridesmaids necklace and the shirts I made for the rehearsal.
First, I drew the two halves of the mushroom on some cardboard. I used a roll of duct tape to help me get the round part of cap right. I traced the stem template on some stiff orange felt. I traced twice as many as the number of mushrooms I needed.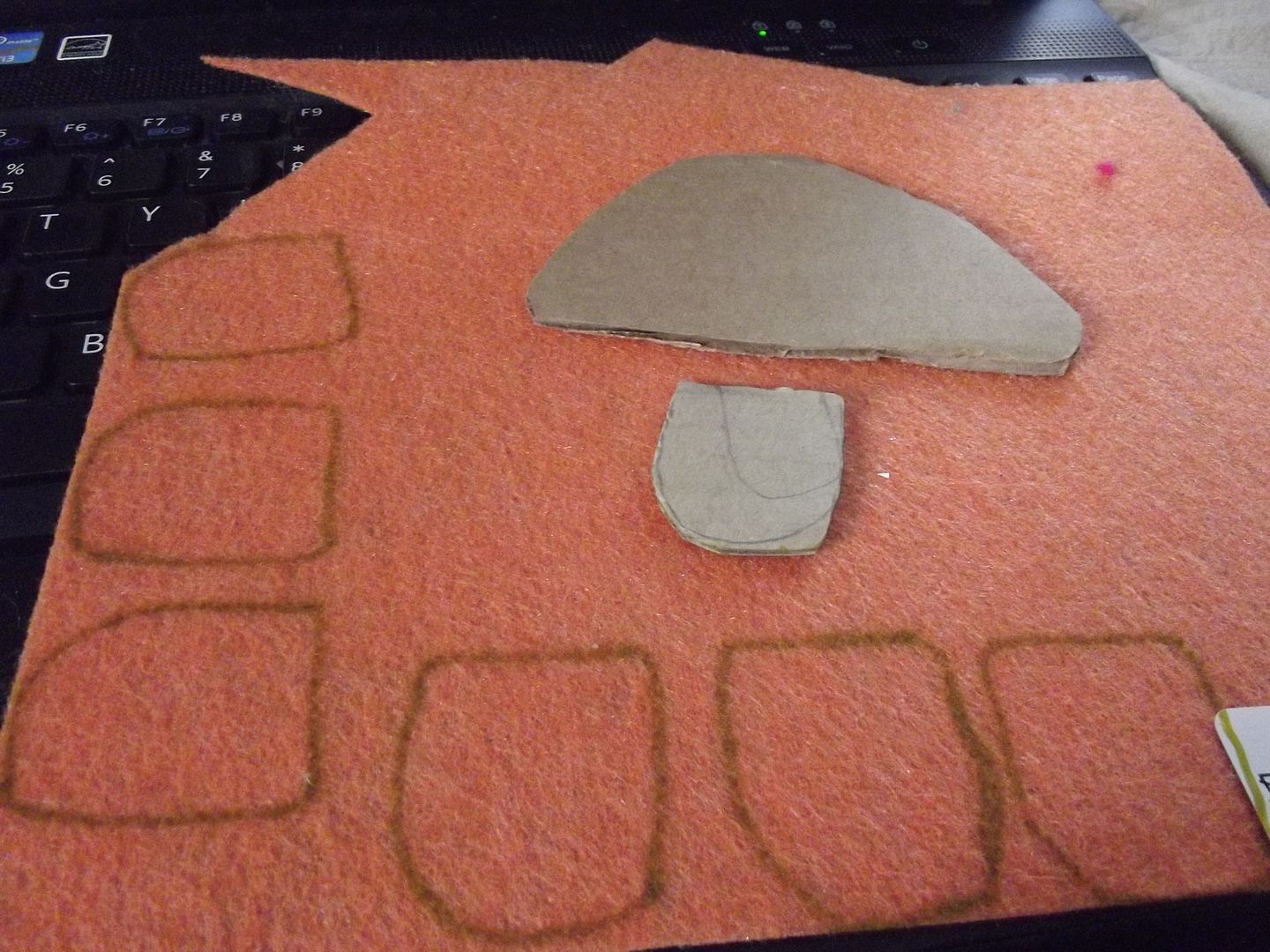 I made all the stems orange. I varied the color of the caps purple, brown or pink.
I attached a stem to each cap. Then I decorated each mushroom with glittery puffy paint and buttons.
Once the paint dried I flipped them over and added a strip of cardboard to each mushroom with fabric glue. I covered the bottom half with the extra stems I cut out in the beginning. Then I cut a piece of felt to cover the top. It's important that there is still a border of felt above the cardboard for the next step.
Here's the back of one after I added cardboard and felt.
Once the glue dried I used a black Sharpie to write the name of each girl and the wedding date on the back.
Then I added a grommet that matched the color of the tote each mushroom would be attached to with my Crop-a-dile. I threaded it with ribbon and tied a small bow in the front. So cute!
Next, I'll personalize each tote bag with the girls' initials. I had all the supplies for this first part on hand and all I need for monogramming them is a letter stencil (or a new Silhouette blade so I can make one), woo-hoo resourcefulness. Double woo-hoo cuteness! I'm so excited to fill this with goodies!