It all stems from my poor timing senior year of high school. I've always been impulsive about cutting my hair, it grows back. Well, I cut my hair to my ears a week before prom. I was so mad at myself. Nothing like being dateless to senior prom and not even having enough hair for an up do. Beyond that I had planned this princess-y do for graduation that would have worked with my cap and everything. That was the saddest thing, the graduation day pictures with my hair barely sticking out of my cap. You get the point, it was emotional.
When Mike proposed I decided to grow my hair until the wedding. I didn't know it would be 3yrs between the proposal and the big day, but none the less I stuck to it. Nothing more than triming the ends since 2009. Since I started planning the wedding (summer 2010) I've gone every other month for color touch-ups and a trim to keep it pretty.
This is a picture from today. I got my trim and a french braid lesson. Yes, my hair has just been trimmed. My poor hair dresser had to sit on a low stool to cut it. It's also french braided and it's still well below my bust line sitting down. Pretty cool, huh? Truthfully, I can not wait to schedule a nice shoulder length cut with some long layers and possibly a color change post wedding. I mean the day after the wedding. I don't want to take all this hair on the honeymoon it's a pain and so hot!.
This one is from this past weekend. Forgive the un-brushed and tousled look. I just wanted to show you it's not a straight iron trick. It really is this long.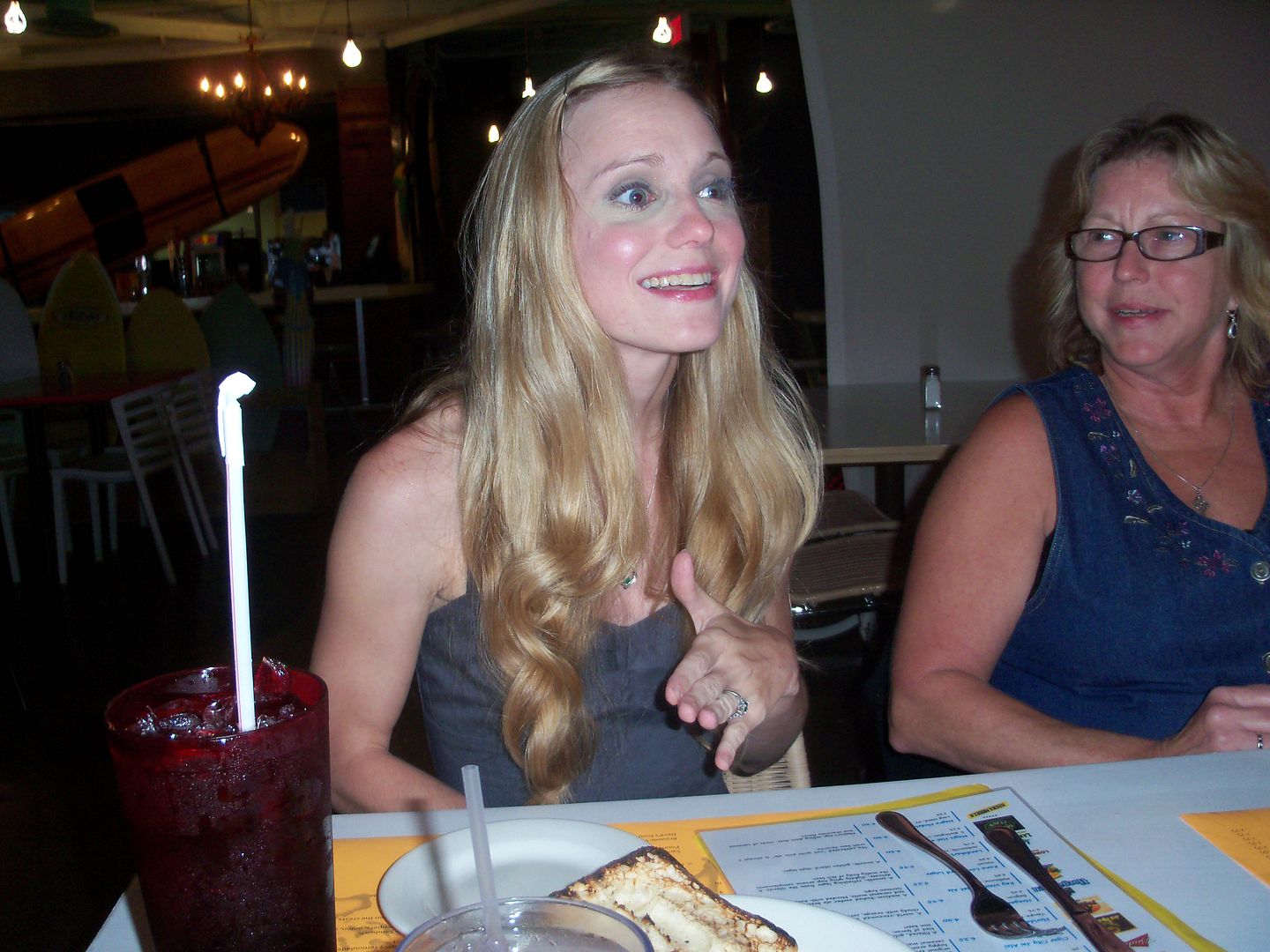 This one is from our bridesmaids dinner in early September. In this one I rolled the ends with hot rollers and it's still hanging below the table.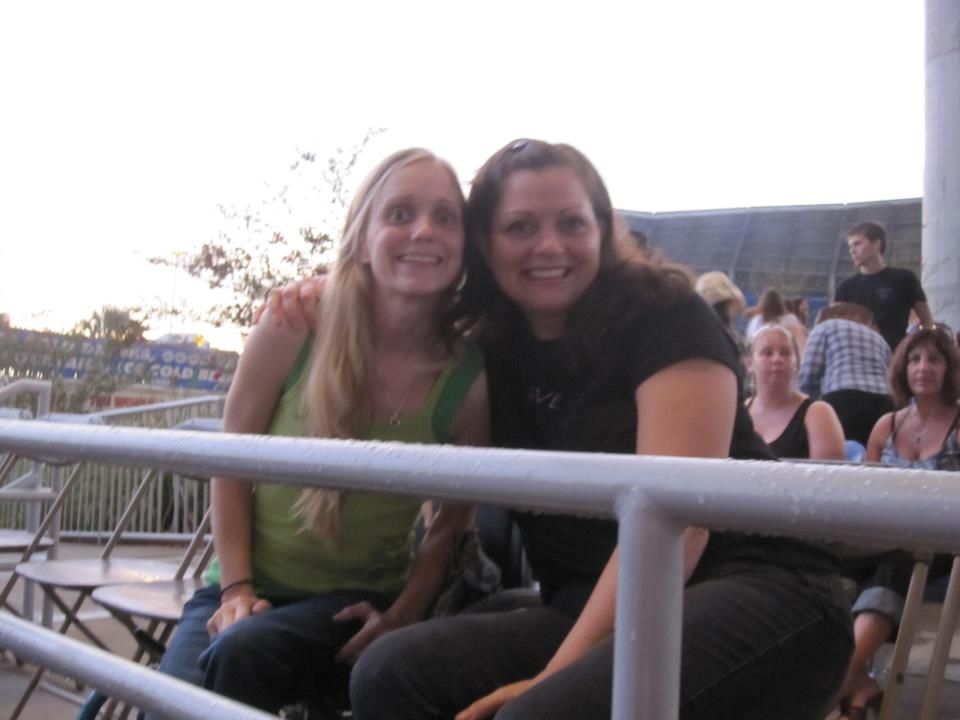 This was taken the day after the dinner at a concert. You can see the whole length of my body for comparison. Sorry, I could only find pictures sitting down.