I'm sure you remember my bird's nest card box project. Generally, I'm pretty comfortable doing my own thing, but there's so many rules about wedding stuff. They call it etiquette. You get beat over the head with all the ettique when you doing any wedding research. I've started having a physical reaction to that word (think gag relax). That being said I think there's a reason or at least a reasonable root for most rules. So, when I posted pictures all over the wedding boards of my card box and got a lukewarm reaction I started to worry...
Maybe there was a reason everyone does the same stacked box design. Maybe they're supposed to be a certain shape and size. Maybe there's a reason they all have lids. Maybe there's a reason I couldn't find a single other bird's nest card box when I searched the internet. Maybe I was missing something. So, I started trying to find some rules or guidelines for card boxes. I had no luck. It was page after page of the same design in different colors...
After a while I decided to search for "card box without lid". Finally validation:
Cute stuff and certainly not the stacked box design. No lids. The more I thought about it I've been to wedding where guests just threw cards on the table. I think the lid is just for carrying convenience. Also, maybe I'm grossly underestimating the amount of cards we'll receive or people generally make them much bigger than they really need. I think even if every guest brought a card that's a 100 flat envelopes. They should fit in my nest.
I'm sad that I needed validation so much and that I let the lack of got to me so much. Speaking of I found this one and I love it: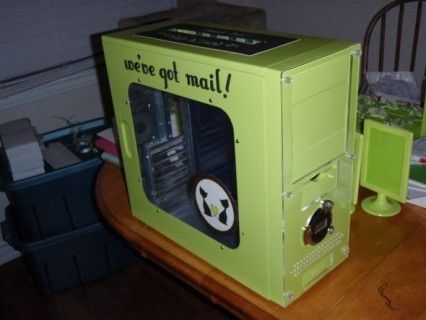 Next time I get married we're going nerd wedding all the way!