They came today!! So exciting. We started the process August 28th if you count the research-y phase and September 19th if you start from design. We completed the design on October 3rd and ten days later we had them. We choose an Etsy store called WoodChickStudios. We started with a design she already had called curly willow: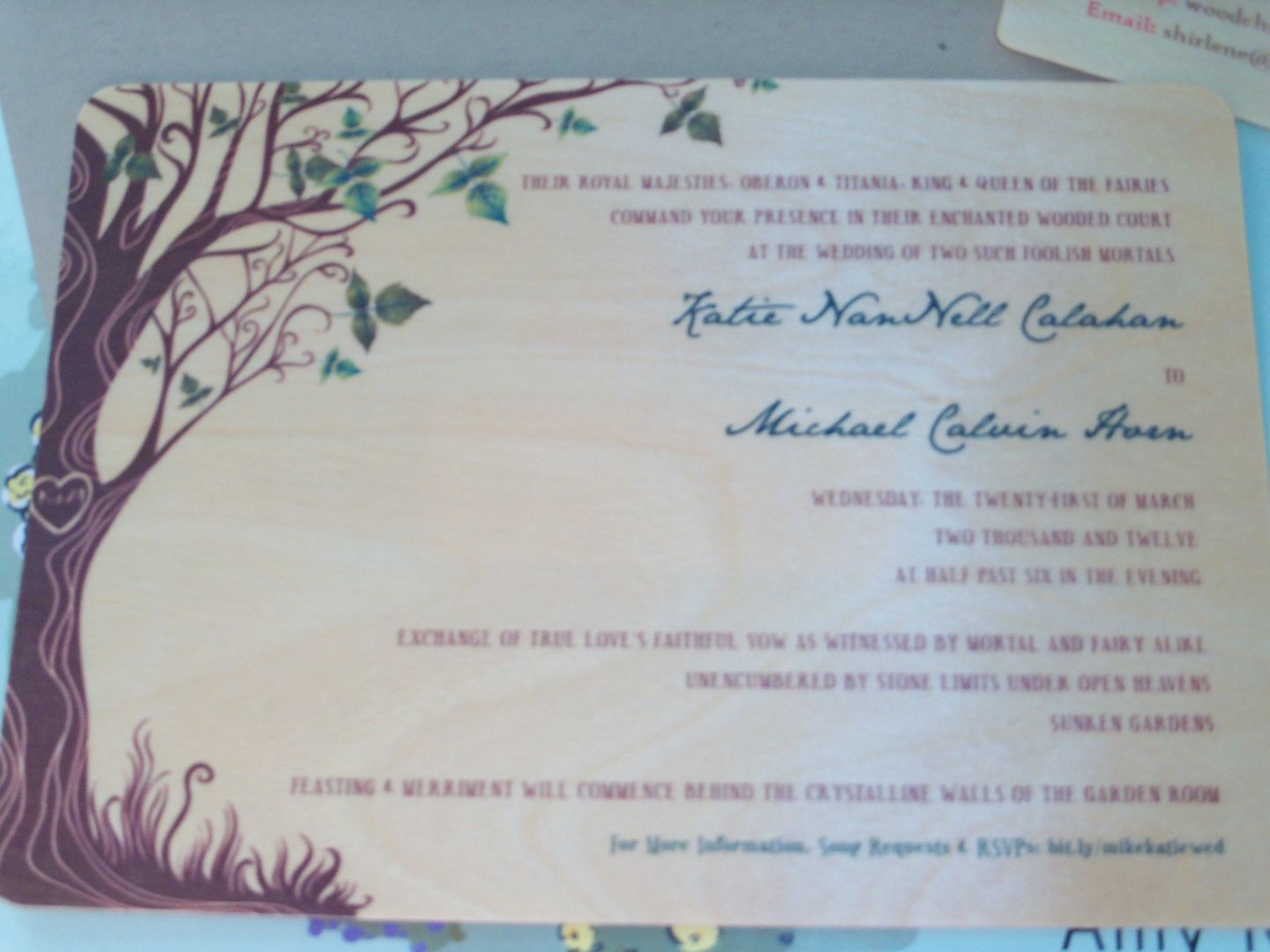 Six proofs and a lot of messages back and forth later we had this:
Do you love it? It's pretty much exactly what I had in my head which is a small miracle given how inarticulate I was about "my vision" at times. Shirlene was very patient with me. She was always very quick to make changes and answer any questions during the design process. I don't think I ever waited more than 12hrs for anything. Usually, I receive a proof in the morning. I think it over during the day and reply in the evening. I'd receive her response in the morning or early afternoon. I'm so happy with the final product. They're so whimsical and girly.
I even love the presentation and the little personal note she included.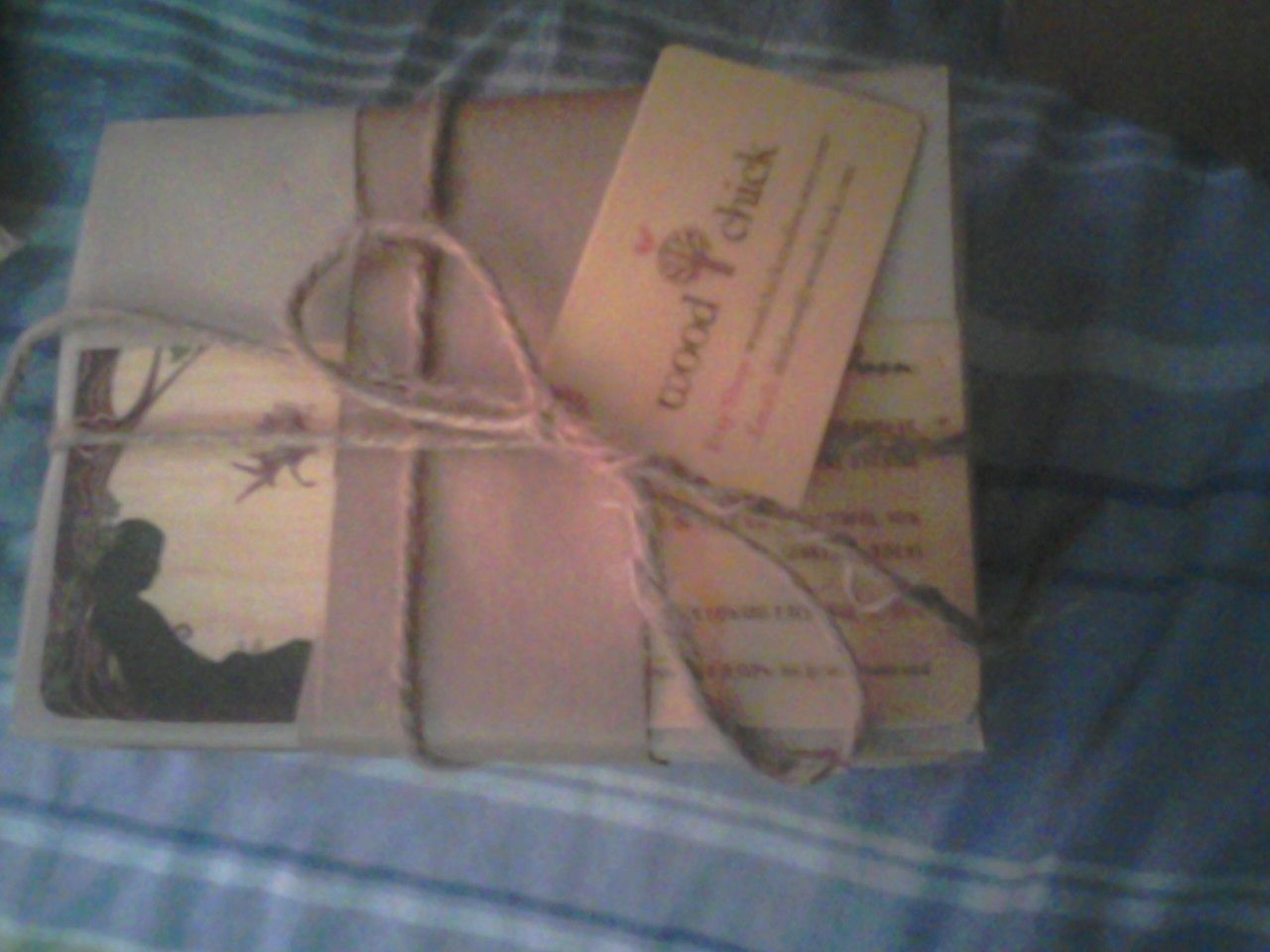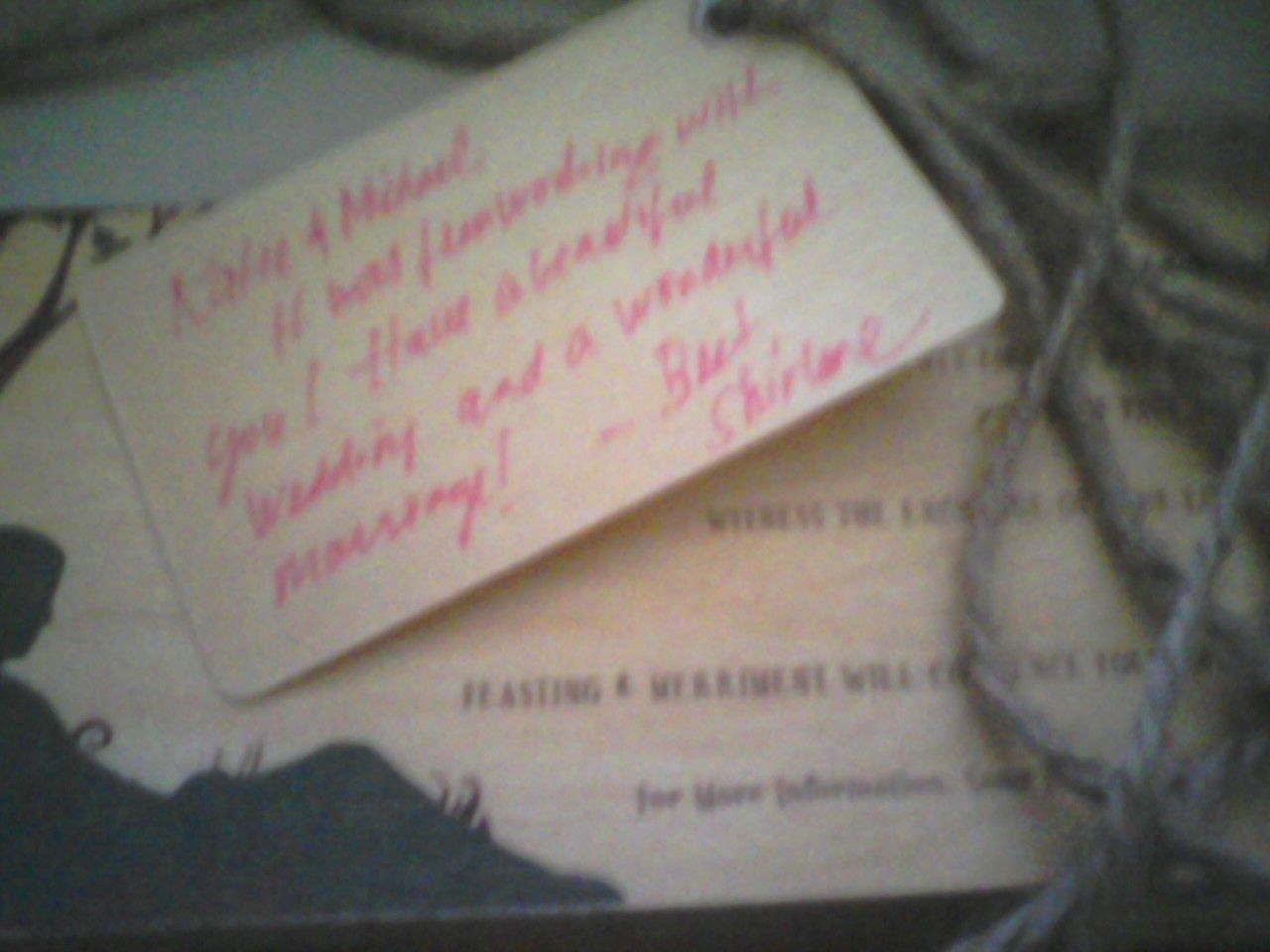 They were very reasonably priced for wooden invitations and came with our choice of ivory or brown envelopes. She also offered envelope printing for an extra fee, but we skipped that. I also liked that I could order them in any amount. A lot vendors required you ordered in groups of 25 or even 100.
I'm so excited to begin the process of getting these invitations out. As promised, expect a post about invitation wording soon. Next step is to give one to Mike's mom who will make our custom map.
It'll be something like this, but better. It'll look more theme appropriate, but still have a scene of fun. She's an artist and she made maps for my future sister-in-law and cousin-in-law. I'm super excited for my turn to get one. I think we may print our map on parchment paper, but I'm not sure yet. After those (our only "insert") are done we'll be addressing and decorating the envelopes. After the holidays they'll hit the mail. YAY!!