So, I've almost got the whole wedding day look together. My exact dress isn't done yet and I'm going to get all my undergarments when I have my dress. So let's start at the top and work our way down:
Head Piece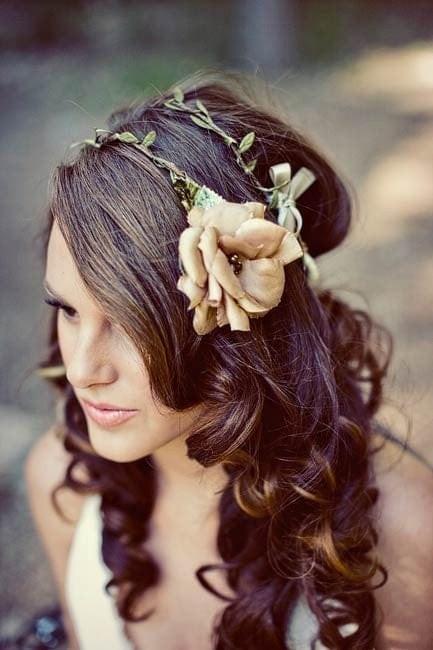 In lieu of a veil I'll be rocking this headband and probably for part of the honeymoon. It's so pretty. Yay!
My Hair
I want a more upscale version of this. I had my hair down in loose curls here. I'd want my hair half up, possibly a Juliet style halo braid with my headband threaded through it. Lots and lots of loose curls falling down my back. Yay, Rapunzel hair.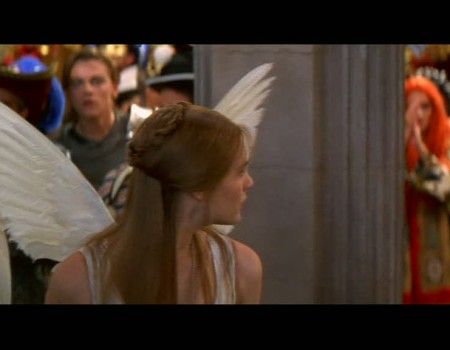 Here's the right braid placement.
Here's the right style curl-wise. It's Cinderella's stepsister from
Ever After
with my face (thanks Mike). It works well on me, right. On an emotional note I completely intended to have this hair style for High School Graduation, but right before Prom I cut all my hair off like a dope. Hence refusing to loose any length in the locks since the official engagement. Yay princess hair!
Make-up
I found a nifty make-up tool on Brides.com this look is very close. I couldn't get the lip color right, bah. Anyway, light fresh powdery foundation, peach toned blush and maybe a light pinkish glossy lip. I am really unsure about lip color, though. I could also go Hollywood glam red lips if I found the right shade. Dramatic eye for sure. Dark eyeliner and fun eyeshadow. Long dark lashes. Any suggestion is more than welcome. Now I see the need for hair and make-up trials.
Jewels Necklace:
So, pretty! Matches my engagement ring and I'll wear it tons after the wedding. I originally had my heart set on pearls, but this one called to me while I was ring shopping.
Earrings TBD. I was originally going to borrow my mom's sapphire earrings for my something blue. That was when I thought I'd be wearing pearls, but if I wear an emerald necklace and have green on my dress I don't think they'll work. On top of which I learned your something borrowed is supposed to be an item from a friend or family member, whose good fortune in marriage is supposed to carry over to the new bride. Unfortunately, that also means I'm back to square one for my something blue. I'm open for suggestions on all that too.
Dress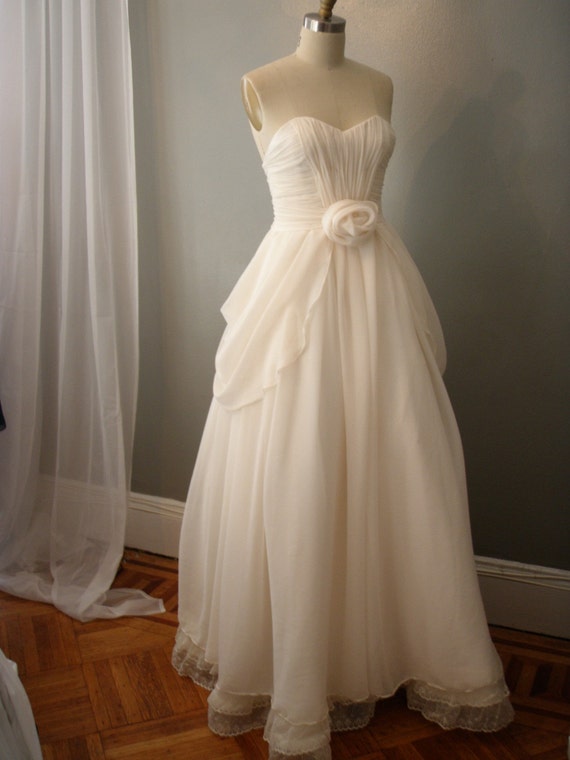 Here's the design my dress is based on. It will be ivory and champagne in the same material. My skirt will be a little messier. I will not have the rose, ick. Instead I'll have some emerald blingy thing not sure exactly what. Light and flowy (for style, theme and practical reasons). I love the lace at the hem and that it doesn't have a train. So pretty! I can't wait to put it on.
Shoes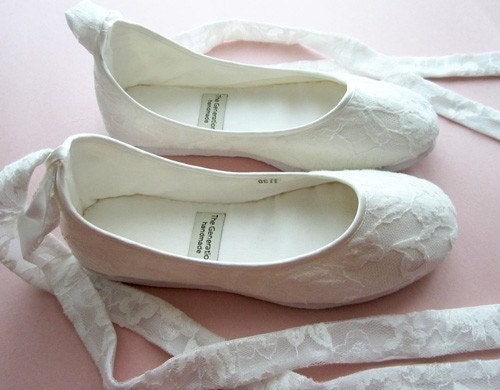 Ballet slippers that tie on the leg. I haven't decided whether they should be ivory or champagne. I love the lace on these.
Ta-da!