Materials
The ring pillow from Sandy's wedding
Blue ribbon
Fabric scissors
Tiny sewing scissors
Hot glue gun/needle and thread
Yes, my maid of honor gave me her ring pillow knowing I would take it apart and at least change the ribbon. Turns out this little pillow will get at least two make overs. Yeah, recycled wedding stuff! So, it was super simple because Jasandra liked the button that was already on the pillow. I only needed to switch out the ribbon.
Here's the orginal pillow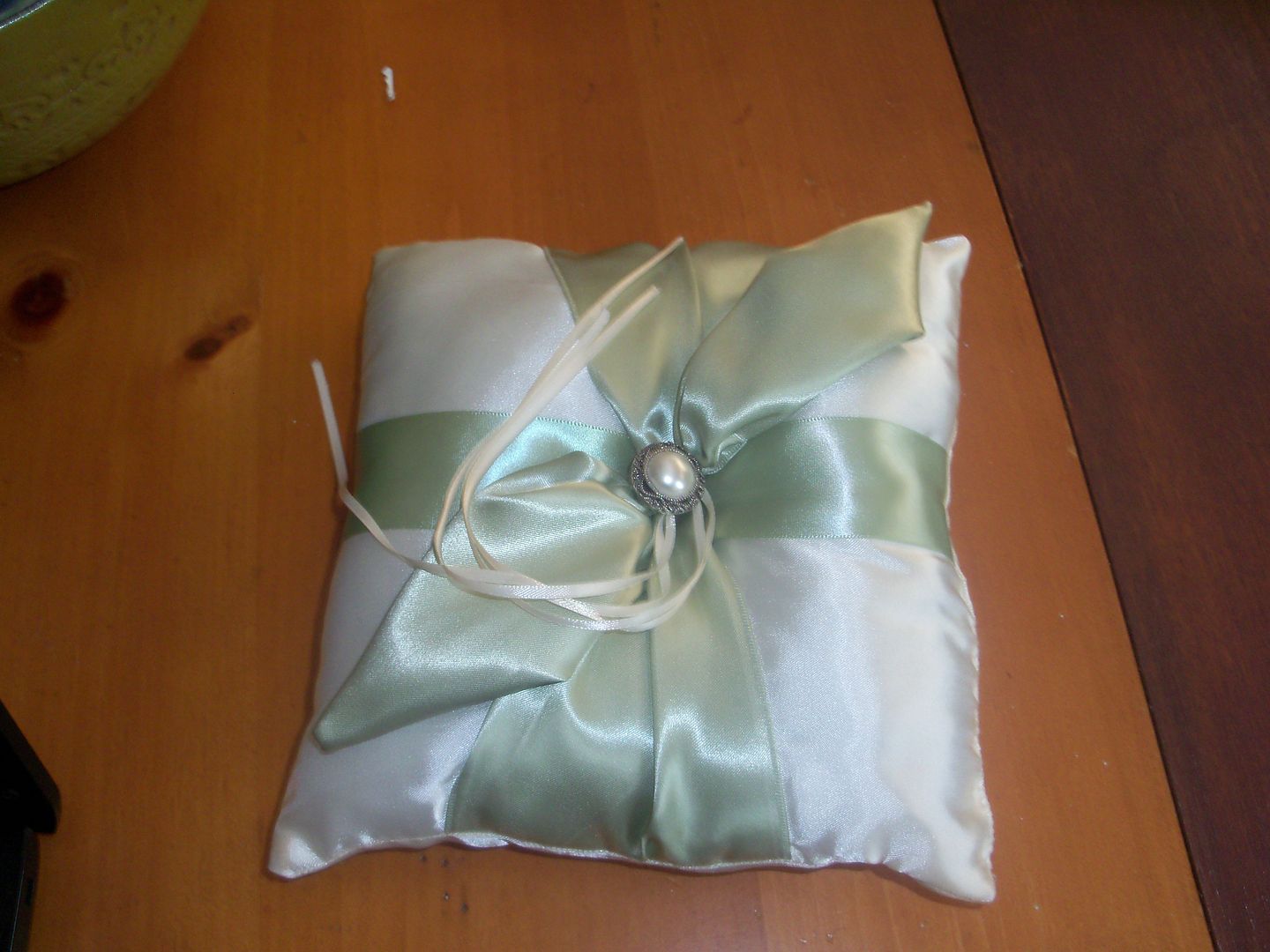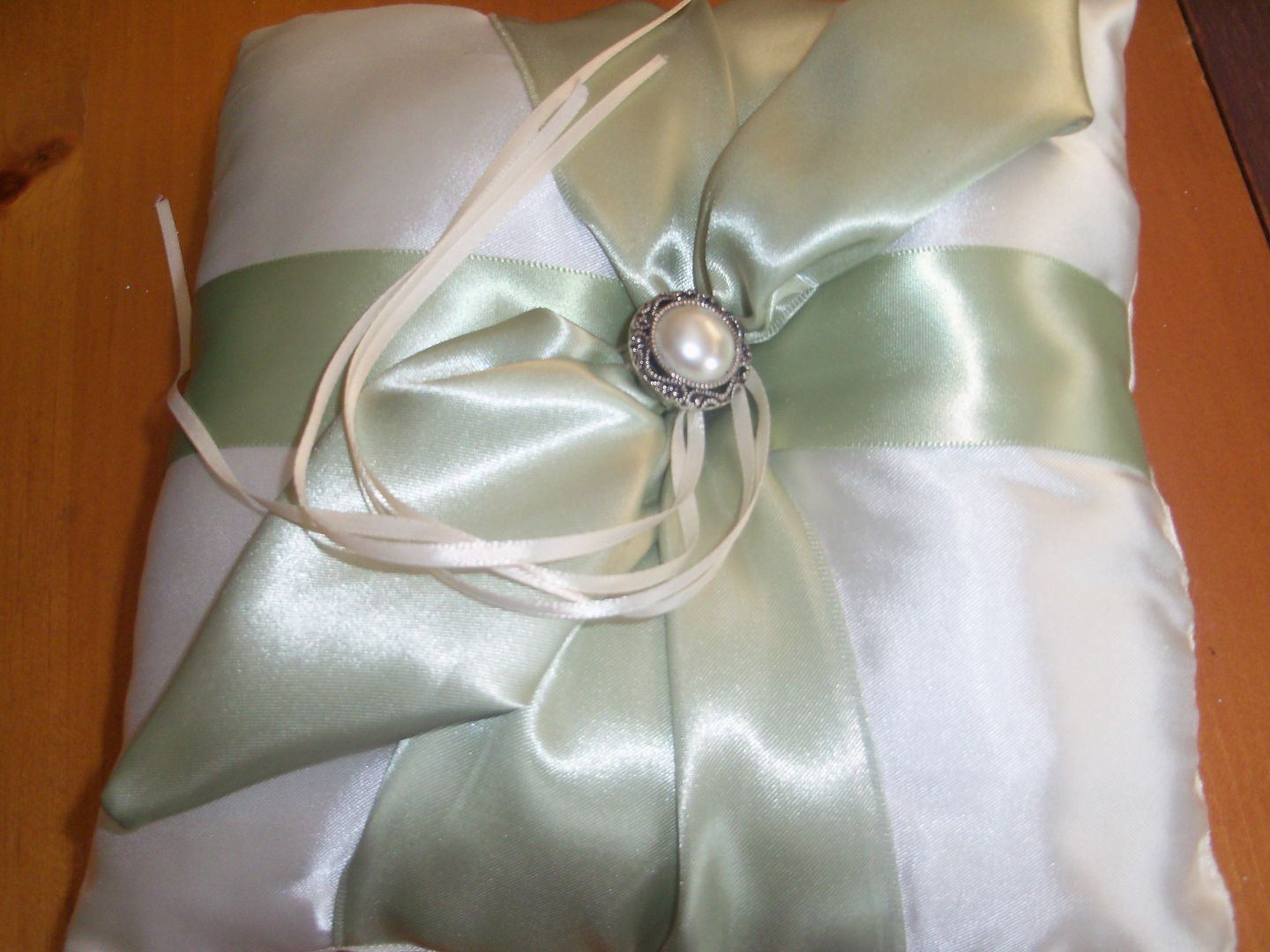 Here's a close-up on the button which is a pearl with a silver design around it. J's colors are blue and silver so it worked out nicely.
Here's the transformation.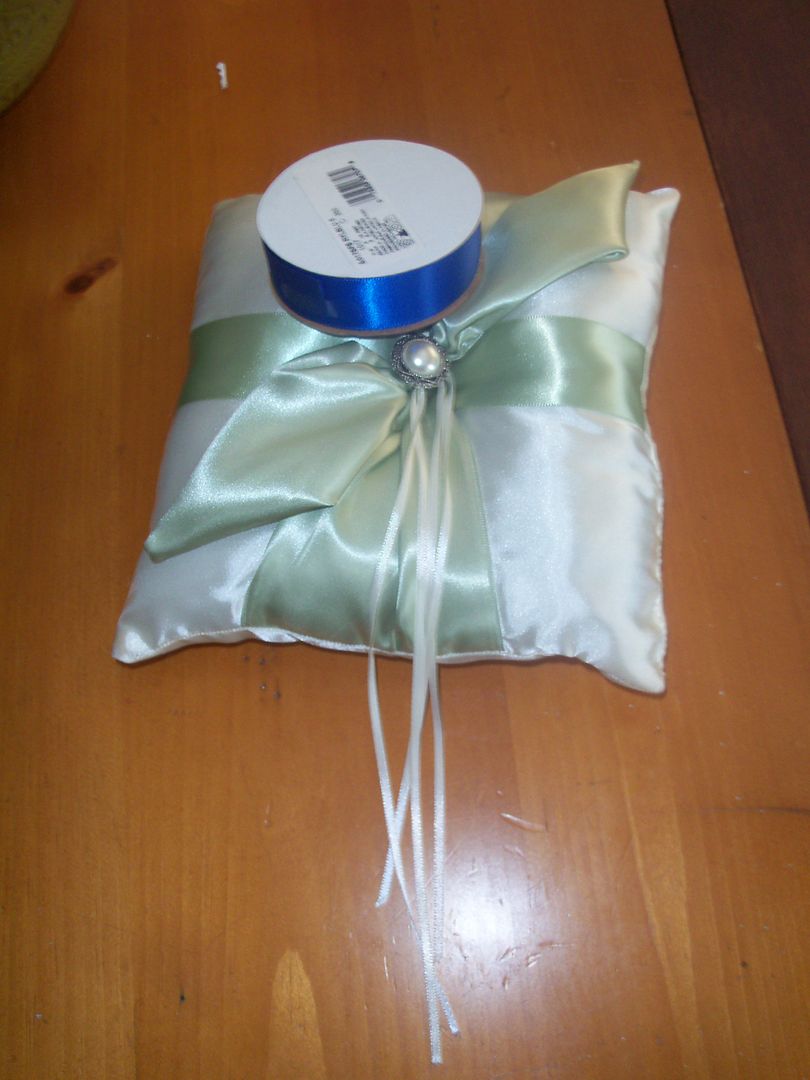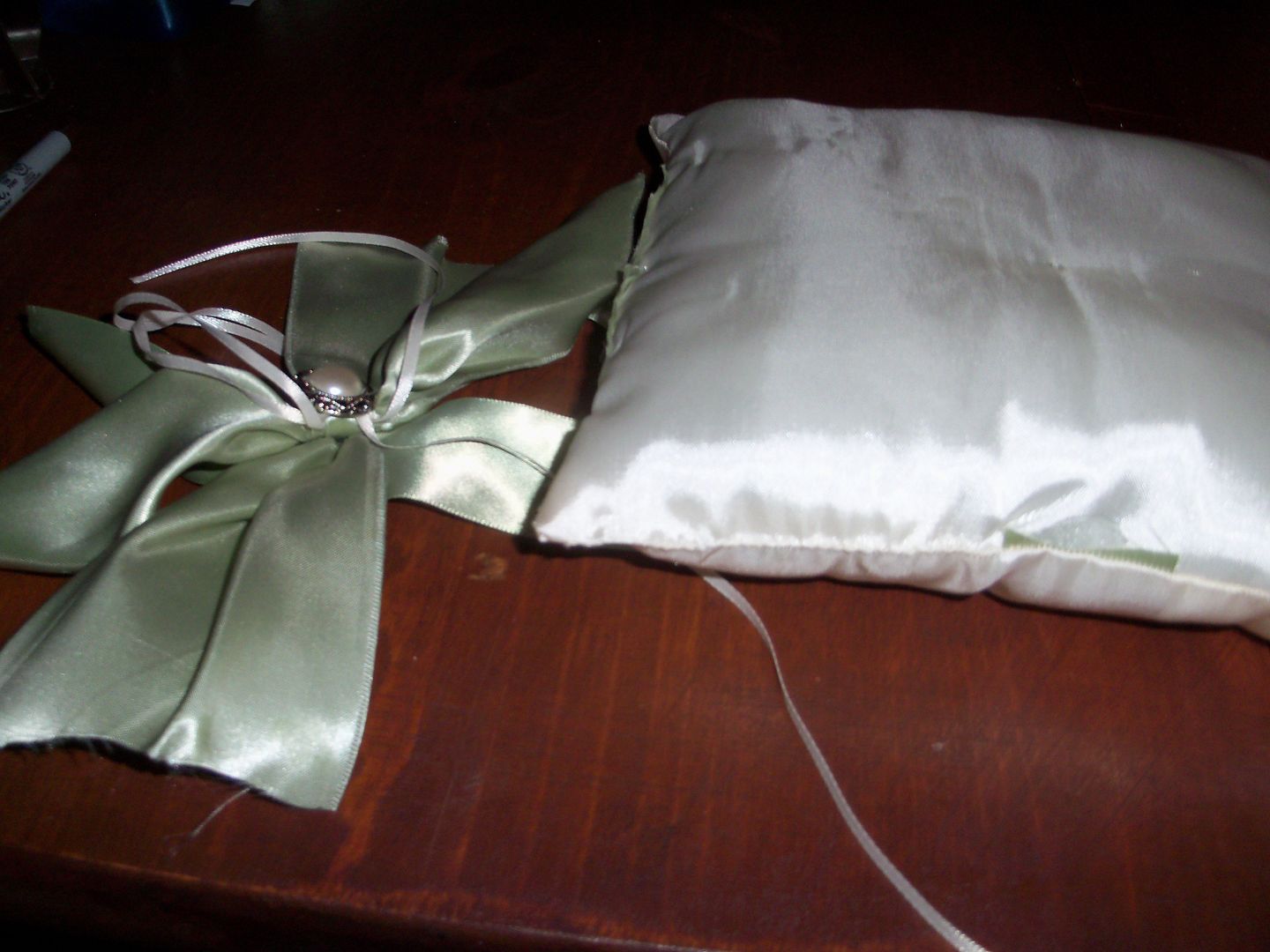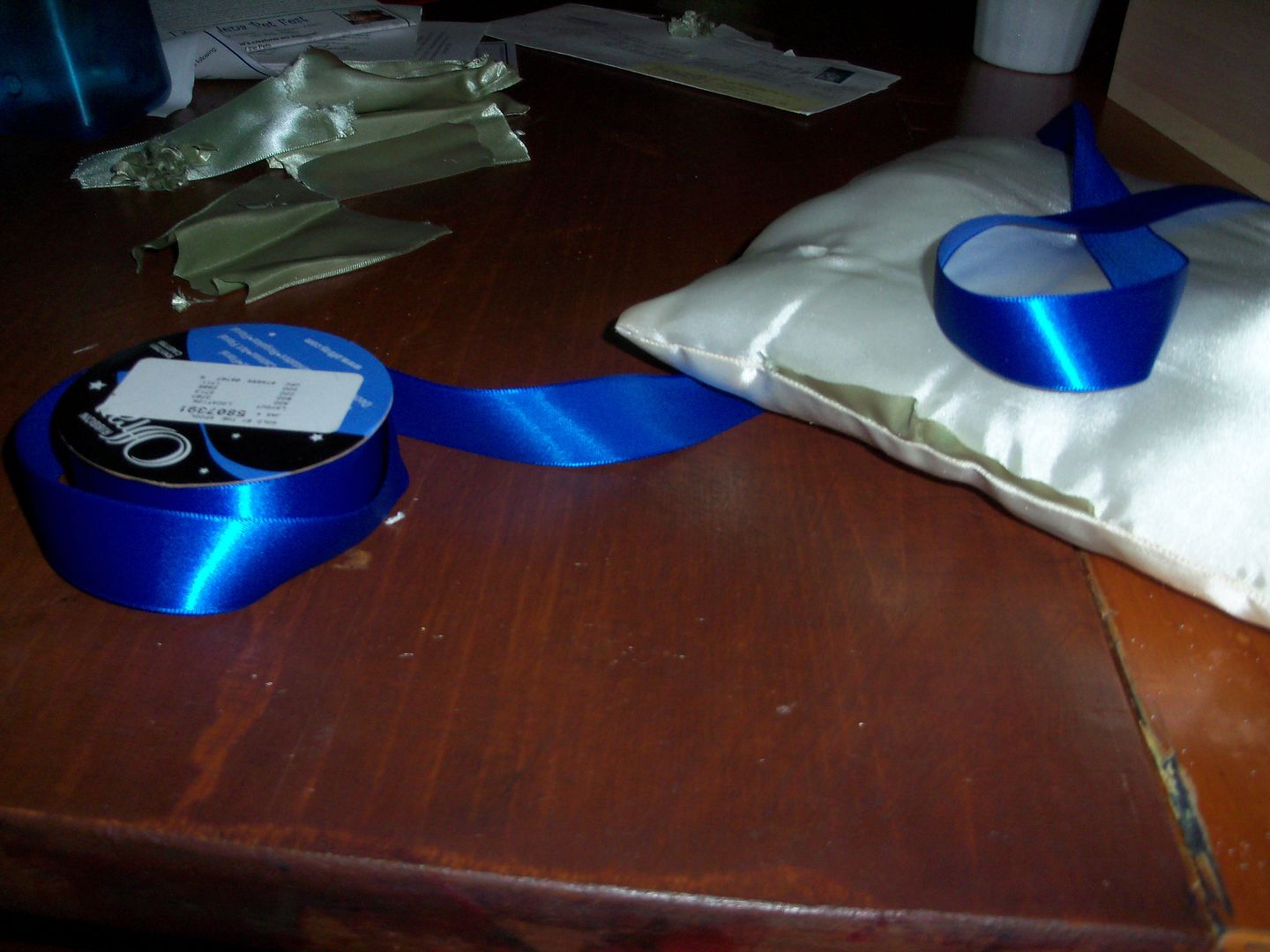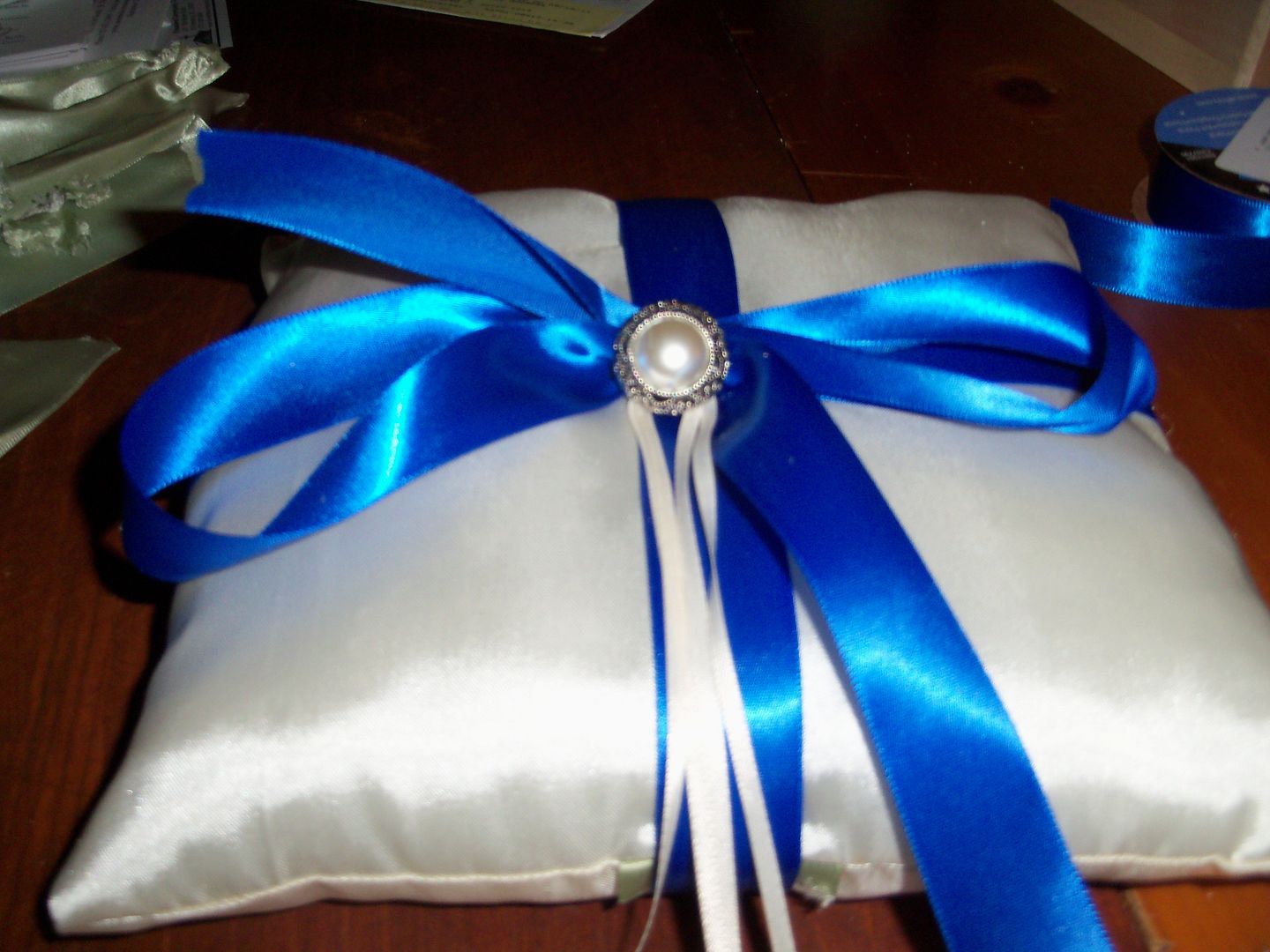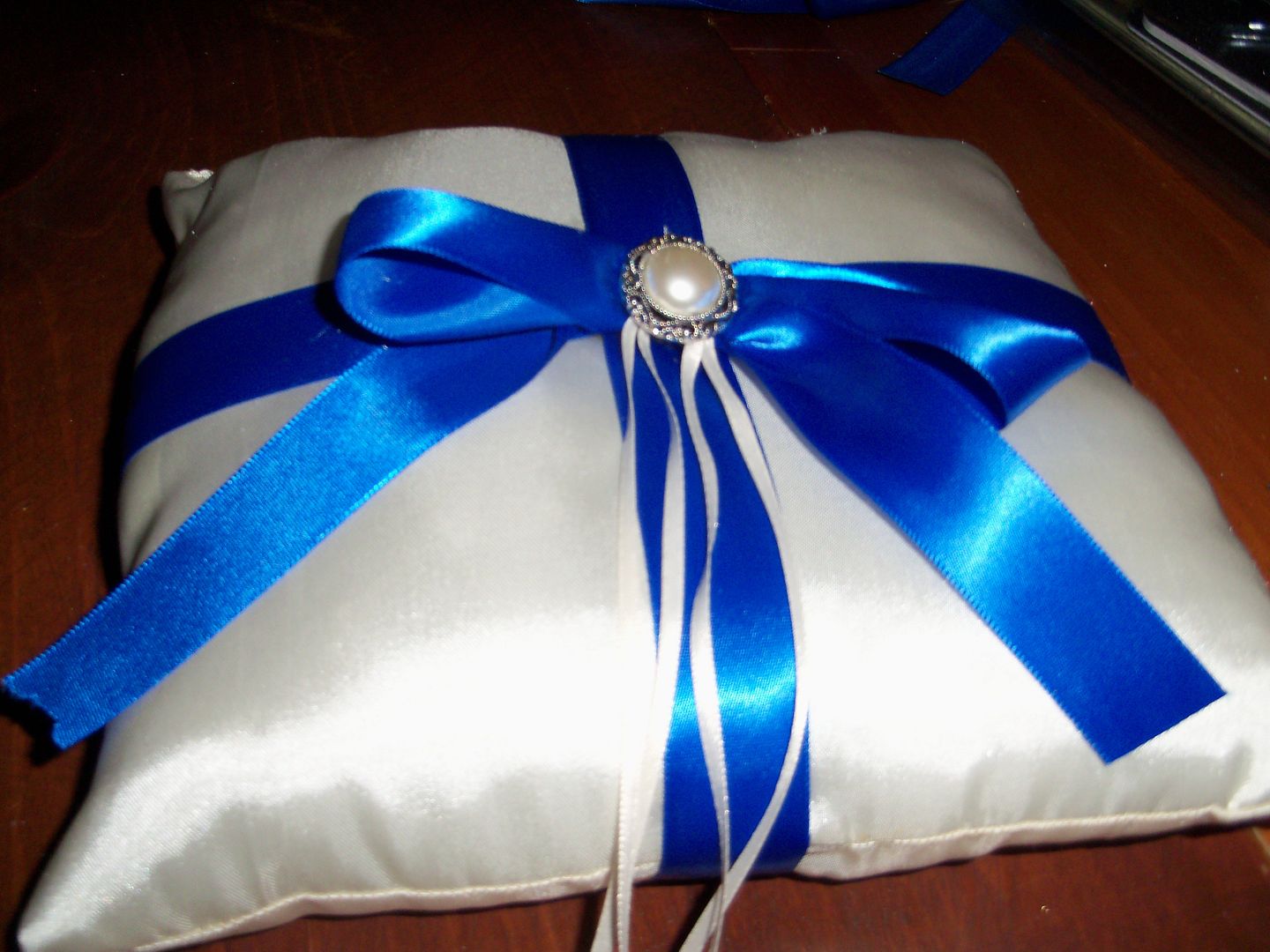 It's much prettier in person. I just cut off all the sage ribbon with fabric scissors. I also had to snip a stitch in the center of the pillow. I removed the "button" from the ribbon. It turned out it was a craft embellishment so there was no loop in back which was good. It was flat and I like the people who made the pillow was going to hot glue it back on. Then Mike helped me trim the remaining bits of sage ribbon at the seams with sewing scissors. I wrapped the blue ribbon around the pillow Christmas gift style. I tied it in a bow and considered bunching the bow up, but ended up really liking it with the bow (I hope she does). If not I can change it. Then I added the "button" and secured the whole thing with some inconspicuous hot glue placement. Viola!