Here's the picture from the Etsy sellers' listing: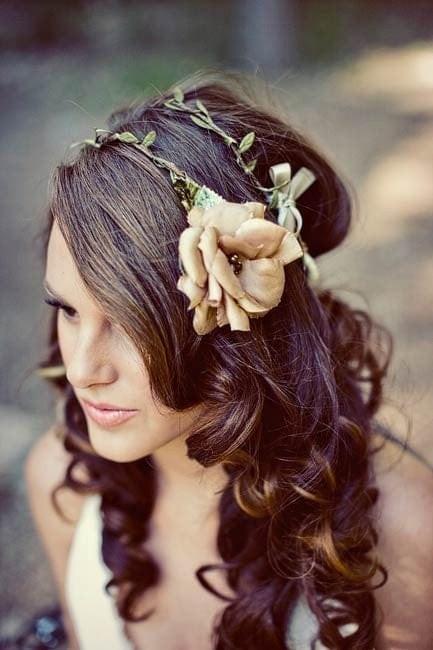 (mignonnehandmade)
And here it is on me: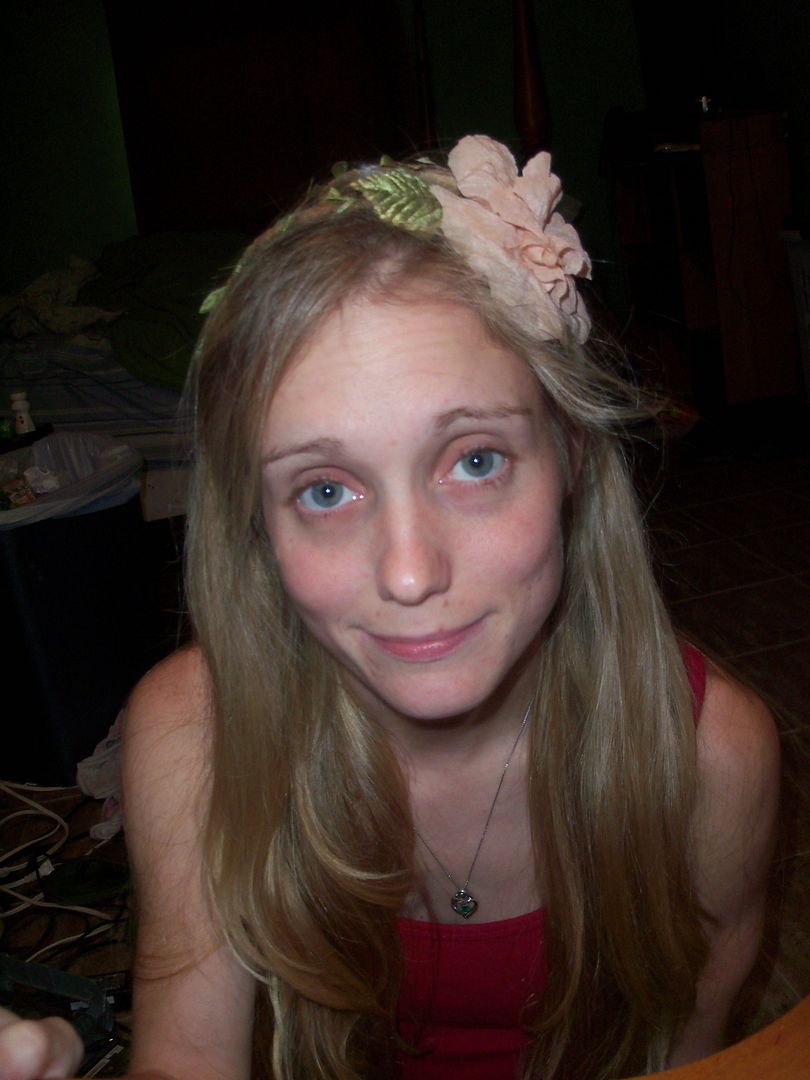 I think it looks better on me.
Isn't it pretty?
Now imagine my hair's curly and I'm wearing this: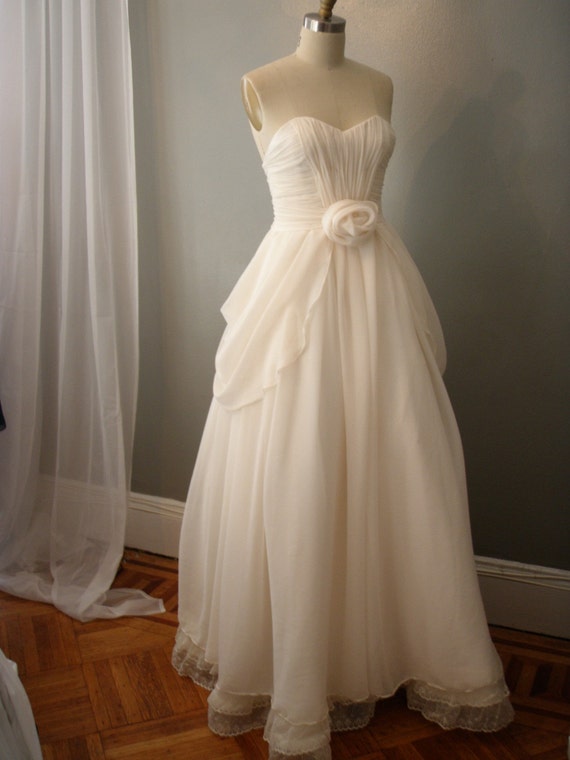 (Etsy seller: PantorabyAndrea)Remember my dress will NOT have the rose. We're going to do emerald bling of some sort instead. Also, the skirt will be champagne and ivory so it'll match the flower on the headpiece. I'm so excited. It's so Midsummer. Mike actually commented with sadness "so no veil?". I never really wanted one, but once I started asking myself "what will I do with this after the wedding" something like this is perfect. I'd totally rock this after the wedding. Why is it always boys who lament not choosing a veil? I feel like I've heard quite a few stories about that. Really though, what do you do with it after the wedding?
How much do you love it? I'd love to hear feedback on the bridal ensemble.