I cut out all my place cards last night. I know I'm a party animal!
There's me holding a Silhouette cutting mat full of lizards. Those are for the guys.
I also cut a bunch of Tinkerbell like silhouettes. I don't mean that there was something wrong with them. Just that, as you know, I invited Mickey Mouse and I'd hate for the Disney corporation to get wind of my use of their fairy and sue me.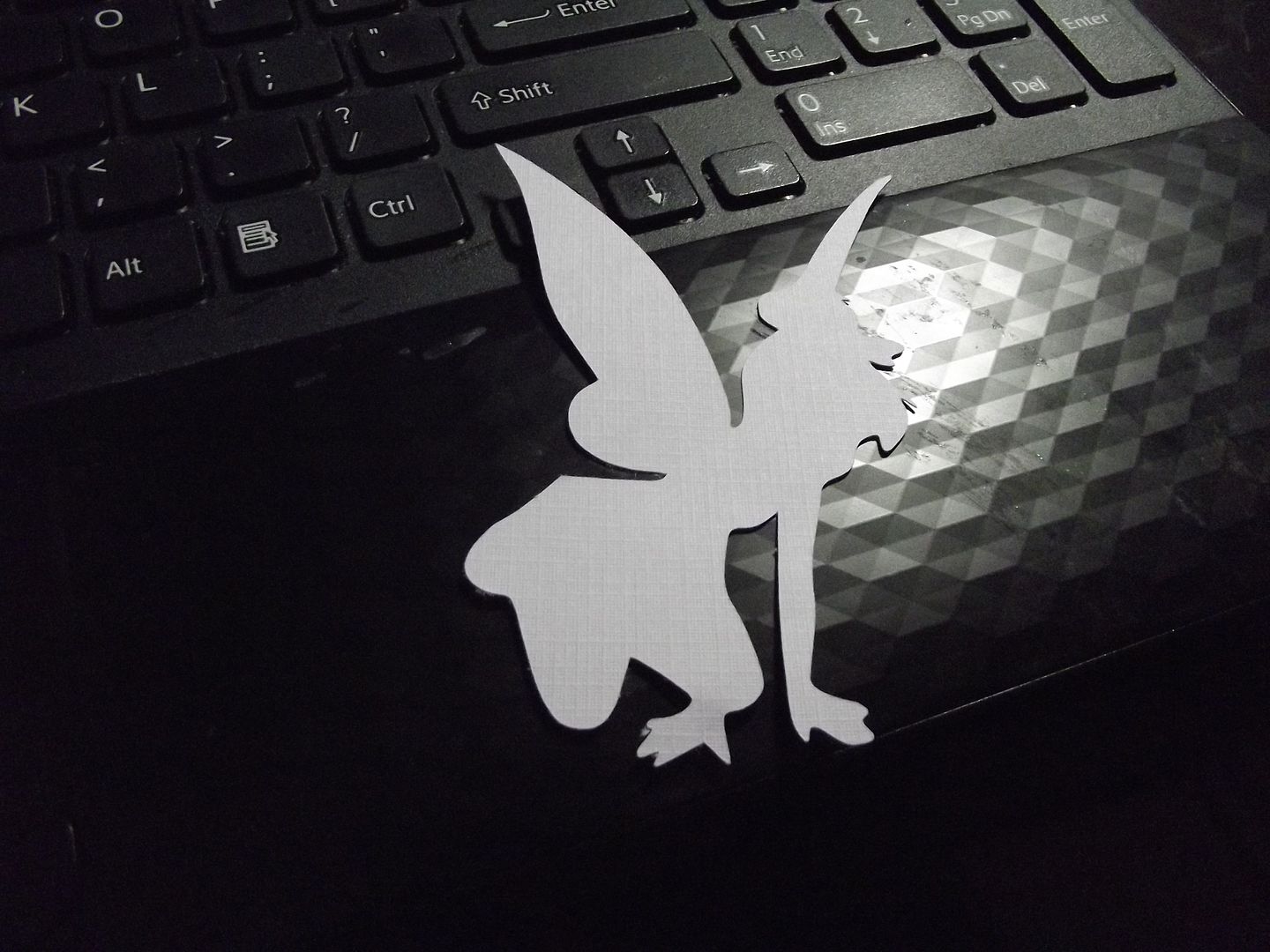 I think they came out great. Mike was super thrilled about the lizards. It's nice to fit them in here and there since they were a part of the orginal abandoned concept that he really liked. We even got a compliment on the lizard on the invitation envelope. This seems to be the time in planning for us to add all of our fun little touches.
I plan to hand write them a little at a time as RSVPs come in. Doing it this way will make it a less daunting task and make RSVPs more exciting (as if that were possible). We're going to roll out butcher paper on the kids tables and write their names directly on it, so I just have to do grown ups.
Next up on my DIY agenda is adding names to the bridesmaids shirts, designing a bride shirt (duh! I can't believe I forgot my shirt) and gussing up these:
suggestions more than welcome.