After making a rough seating chart based on 100% attendence to get some idea of what we need and how the room will look I started thinking about the pretty stuff. I love the centerpieces so much and I don't want anything to detract from them. My orginal idea for place cards was painted rocks.
At this stage of the game it felt short on time for rock collecting and I wasn't about to buy rocks. I also didn't want a bunch of stuff on the table. So I found this idea (thank you, Pinterest friends):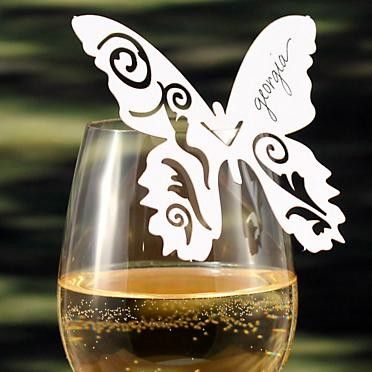 Love it. It's simple, budget friendly and will not clutter up my tables. I perfer to put them on the forks to glasses though. We decided to do one shape for men and one for women.
Girls Get:
Boys Get:
We decided to do a seating chart rather than escort cards. I'm hoping to find a chalkboard and to enlist my mother-in-law's artisitic abilities once again. Our tables are all named after trees. The little kids table is the seedlings and the big kids table is the saplings for example. I just don't want table names sticking out of my centerpieces so I decided to do something like this: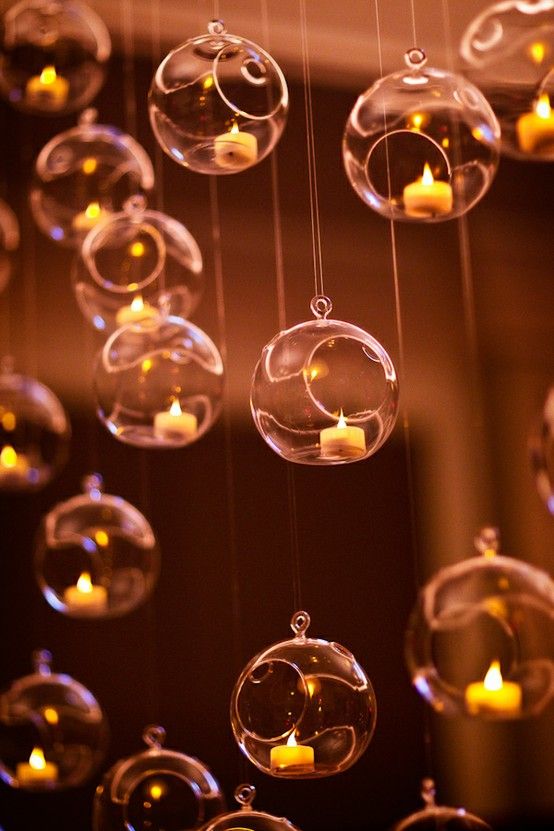 Obviously, instead of suspending lanterns I want to do table names. It would be cool if they were lit somehow though. I suspect Mike may have left over lights from the centerpiece project we may use. Either way it'll be pretty.