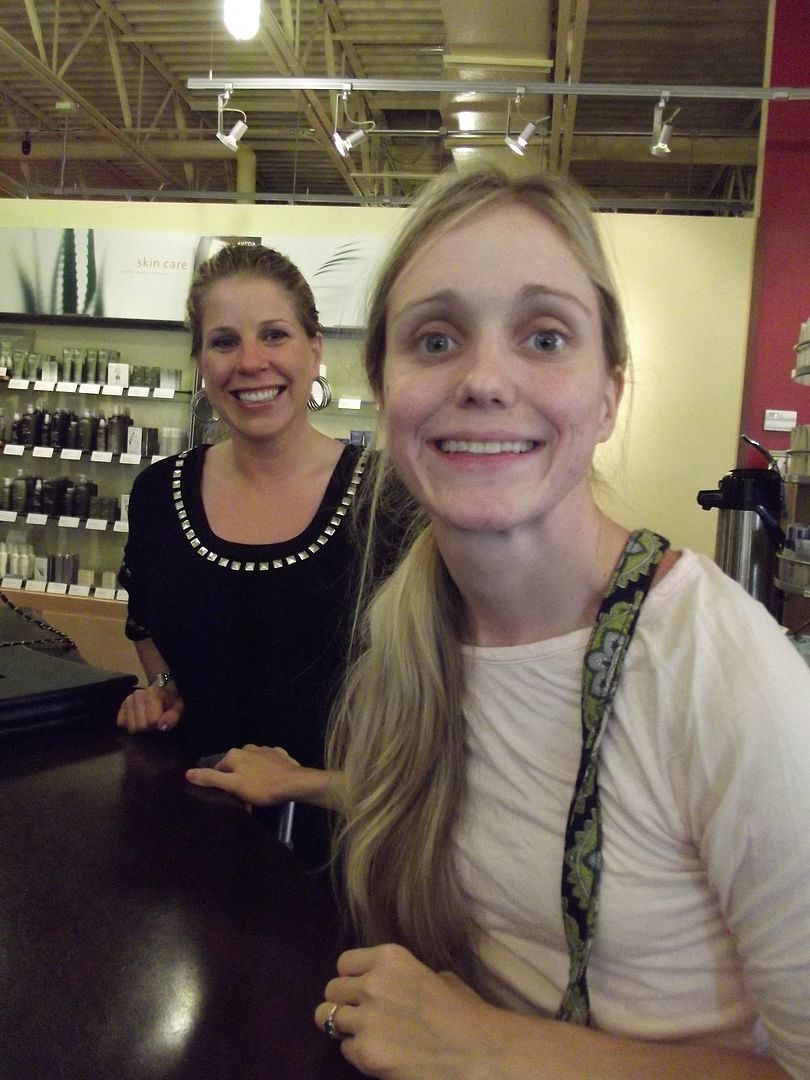 Before Picture, That's the Make-up Artist Behind Me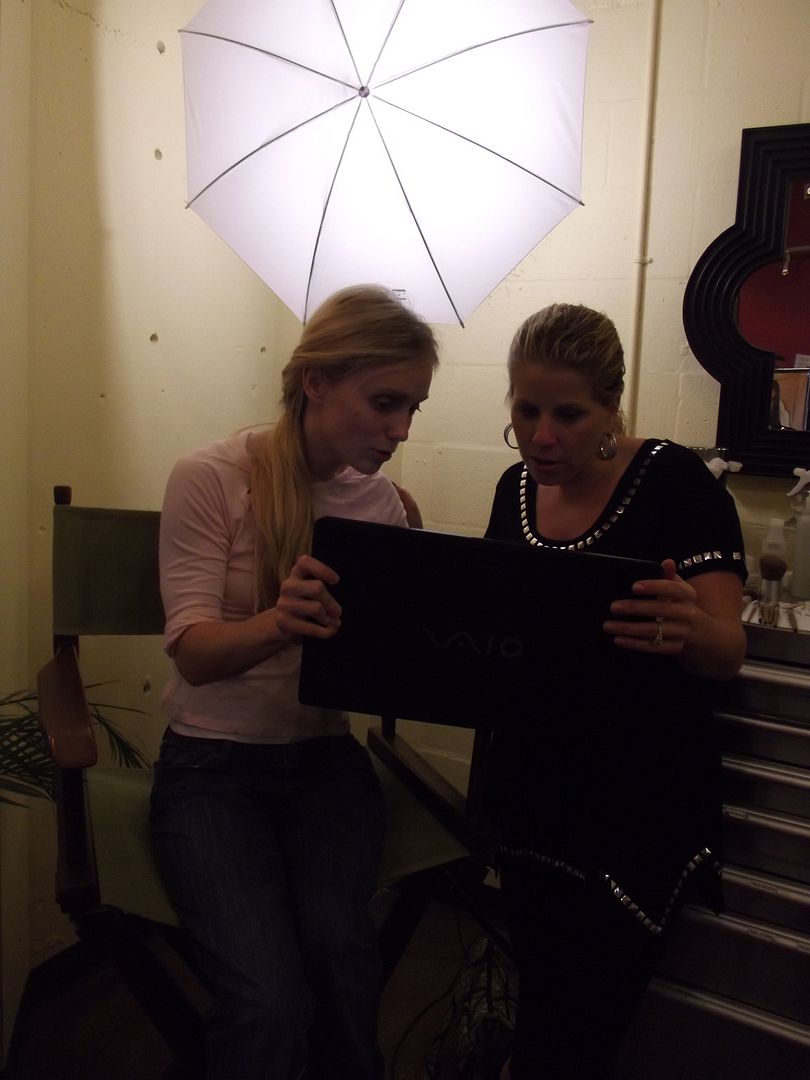 Planning Huddle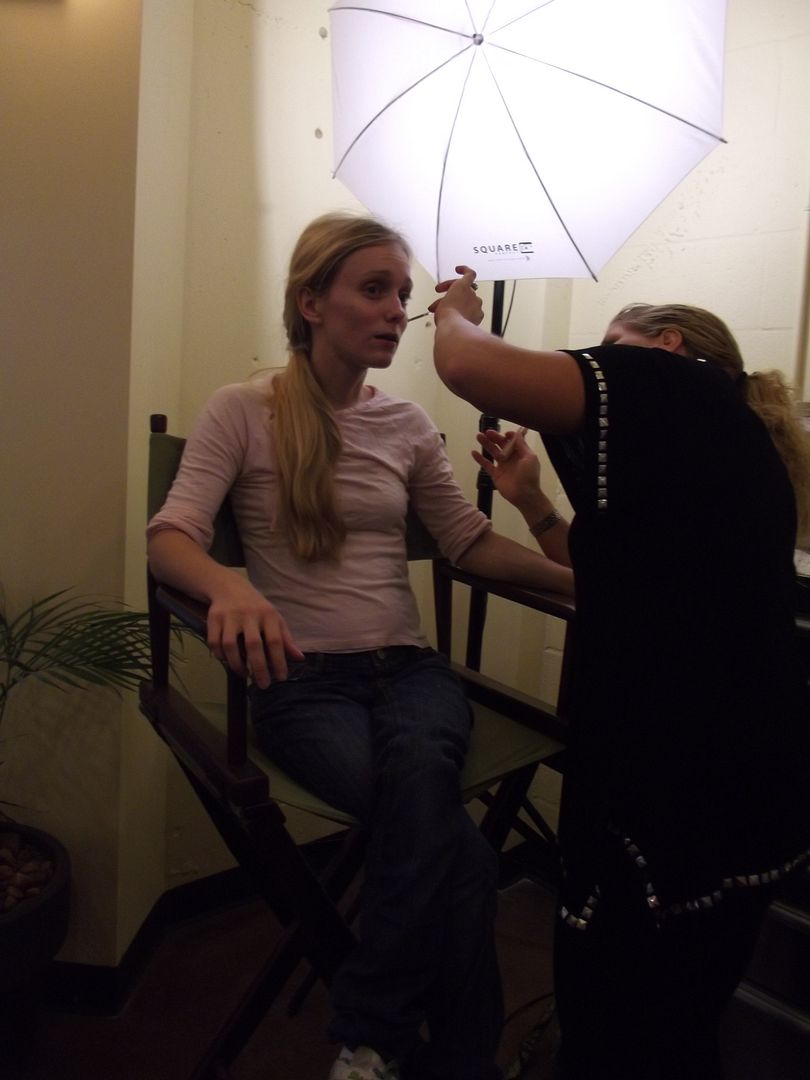 Underway
Checking it out. The black liner was too dark for me.
Another try in the sunlight. The liner and shadow were too dark.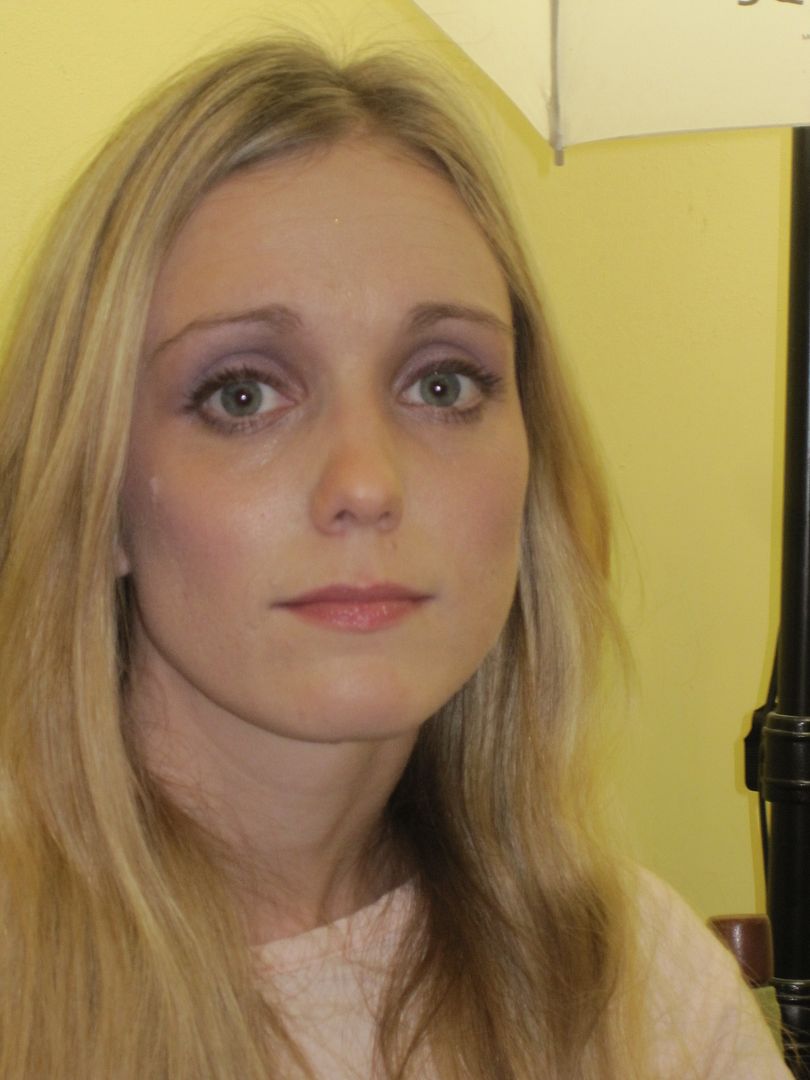 The final look. It'll be less dark looking because there won't be 2hrs worth of starting over on my face. Also, there will be water proof mascara. Apparently, Aveda doesn't make waterproof. Why is any mascara NOT waterproof? We went with a softer brown liner rather than the black. She ditched the darker purple shadow for brown. She's also gonna do the liner thinner (she needed a different brush) and a little shimmer on the eye shadow.