I wanted a slumber party/mehndi night. It was a little bumpy getting my family out the door, but sooooo worth it. It was exactly what I wanted (and needed).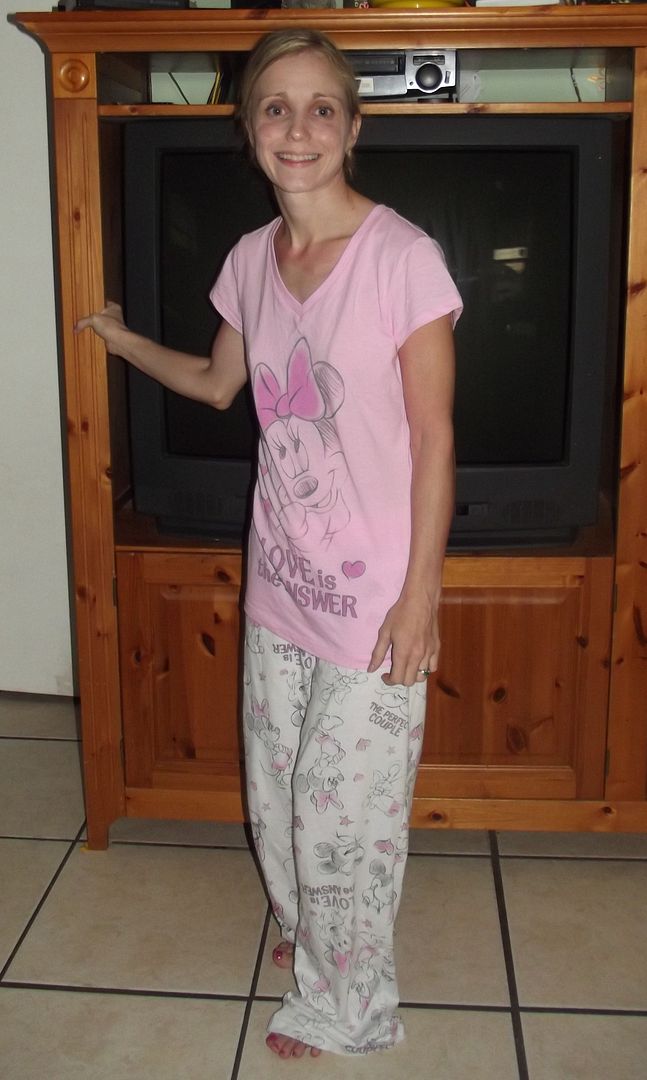 Proper bachelorette party attire? Check. Those are pink jammies with Mickey and Minnie on them that say "the perfect couple" and "love is the answer". I'm a wild one. What can I say?
Proper accessories, check. Novelty crown with viel and sparkly bride button. Also, a bindi that matches my jammies, a must.
Ready, set bridal henna!! I was in love with my henna. It came out lovely. Mike's initials are in the foot design. It actually says MH hearts KC. Perfect.
All the bridesmaids henna. So cool and unique. It was a great night. We ate junk food, watched Bridesmaids and Hangover 2 and got awesome henna. 4 days....