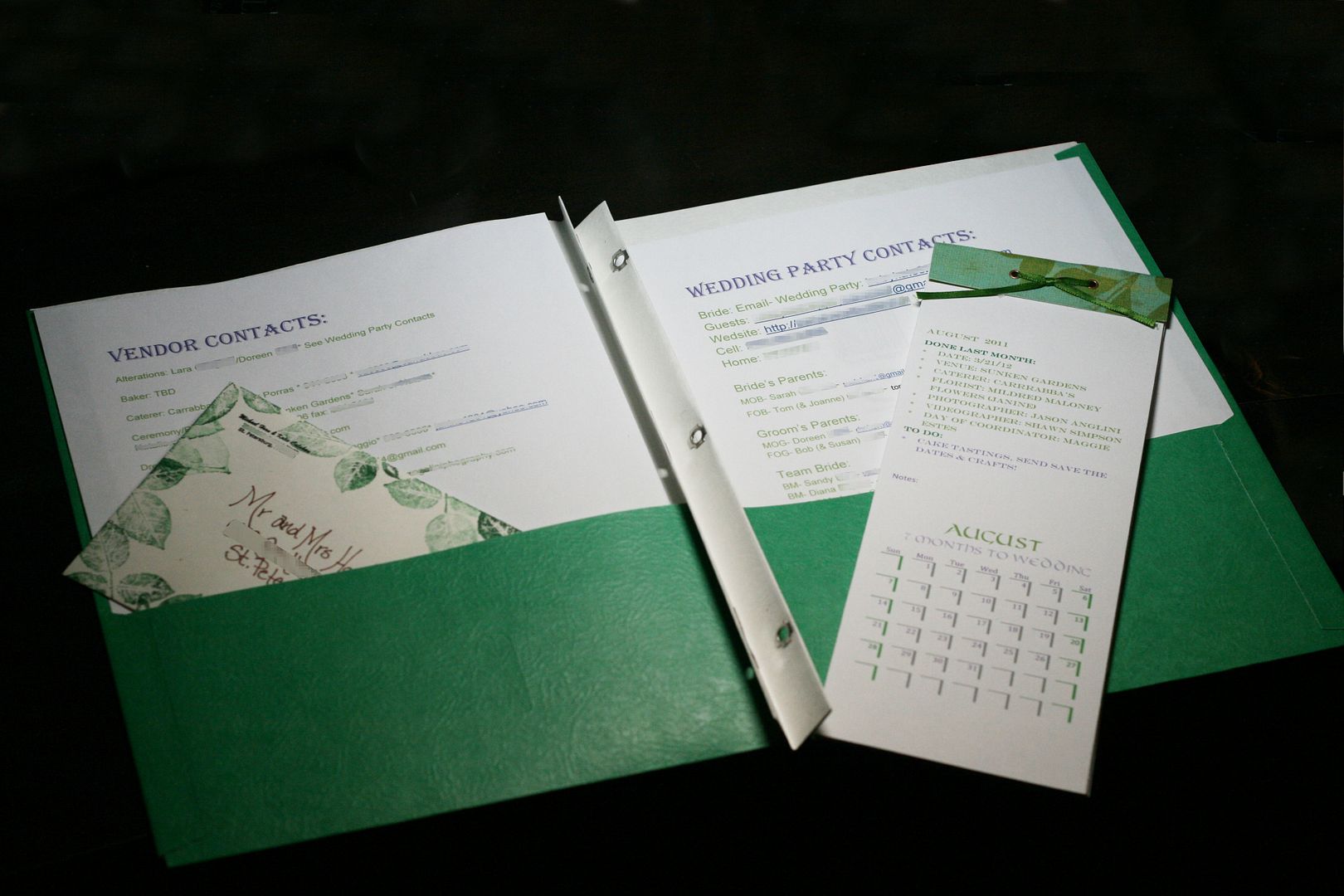 So, I'm getting the girls together. I'll distribute their calendars (YAY!), contact sheets and save the dates which all match in dark green folders. When Mike heard me said "I have to finish making the packets" he rolled his eyes. That's why groomsmen don't have get-togethers and packets. In fact without email they'd never know what was going on. I digress.
I have 4 official bridesmaids (one is out of town) and 1 unofficial bridesmaid. My unofficial bridesmaid is invited and encouraged to participate in everything she wants too, but not required to buy a dress since she's not standing with us. She is the ring bearer's mommy has two kids under two and just moved 45ish minutes away. We love her, our BUB. So, I invited all the local girls to a girls' night. I promised no hard labor just wedding movies, snacks and wedding talk.
BUB couldn't come so I met up with her early in the week to let the kids play and delivered her packet. I was expecting my 3 local bridesmaids until today. One of my bridesmaids had to leave town. I put her packet and the one for my out of town bridesmaid together and set them aside.
I confirmed the kids plans and evicted Mike from the living room tomorrow night. Even with the three of us it's good to have a girls' night and catch everyone up. The only thing I'm sad about is not getting a group picture like I wanted, but we have time for that.
I made really good choices in my wedding party. I love them, so much. Hurry up, tomorrow.