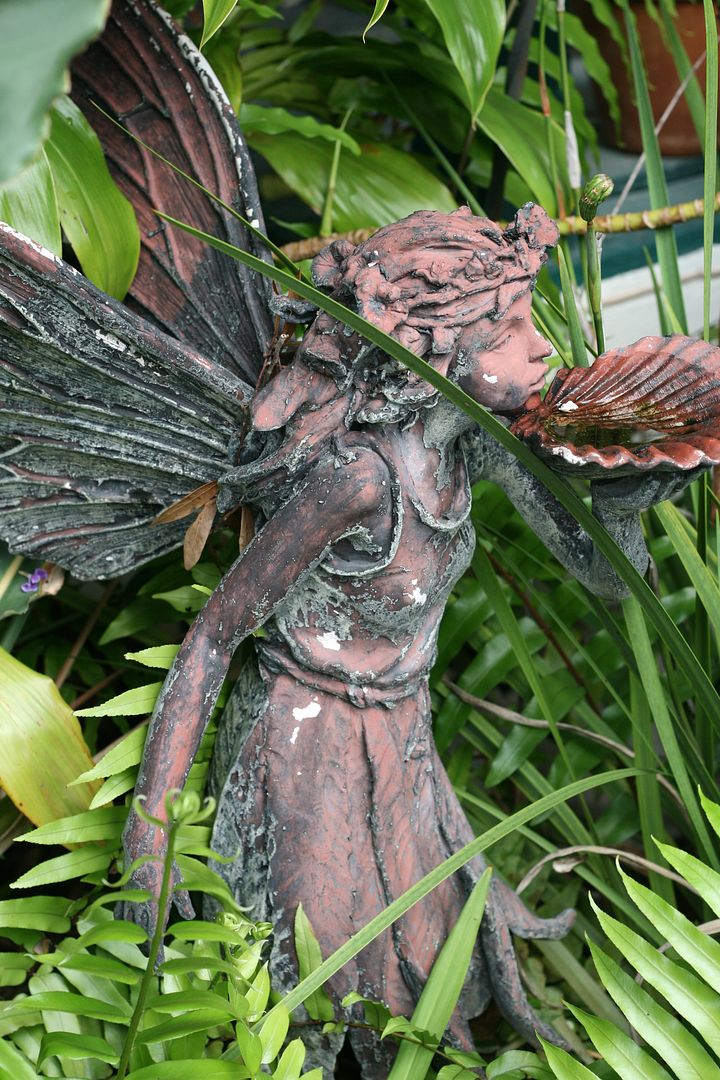 Sorry for the delay, but last Tuesday I did indeed venture to the florist. I was accompanied by my lovely bridesmaid and often blog photographer, Lara. I am usually very decisive by nature, but there are two outside forces at play here 1)Mike and 2)It's been 2yrs since we made some of these decisions initially.
Mike wanted lizard lapel pins for all the groomsmen and dads. They were silver with green stones. I liked them a lot, but after telling the florist we didn't need any boutonnieres we found the lizards were unavailable. We were pondering what to do instead when I came upon a groom in a magazine with sea holly or blue thistle as his lapel adornment. It seemed so "Mike" and went with our colors. I asked Janine to scare some up.
Apparently it's often used for alien plant life in Sci Fi shows. Too cool, right? It's blue and she was worried we'd have to tint it with a little red, but luckily for us it's a purpley blue so no tint required.
We talked a ton about decor, which is kind of Mike's area. Let me clarify, I am contributing and dealing with vendors, but he is the design team. It was decided we needed a group field trip to count outlets, measure pillars and generally work out some logistics. It all looks so simple on the design shows, doesn't it? The room for the reception is a pretty blank canvas which is great (and slightly overwhelming). It has two quirks: wood frames around light fixtures (?!?) and one oddly shaped pillar. Luckily, Mike and Janine are brilliant and the pillar is a non issue, no spoilers! However, hiding the weird frames without breaking any rules or running several feet of cords along the walls may be a lot harder than we thought.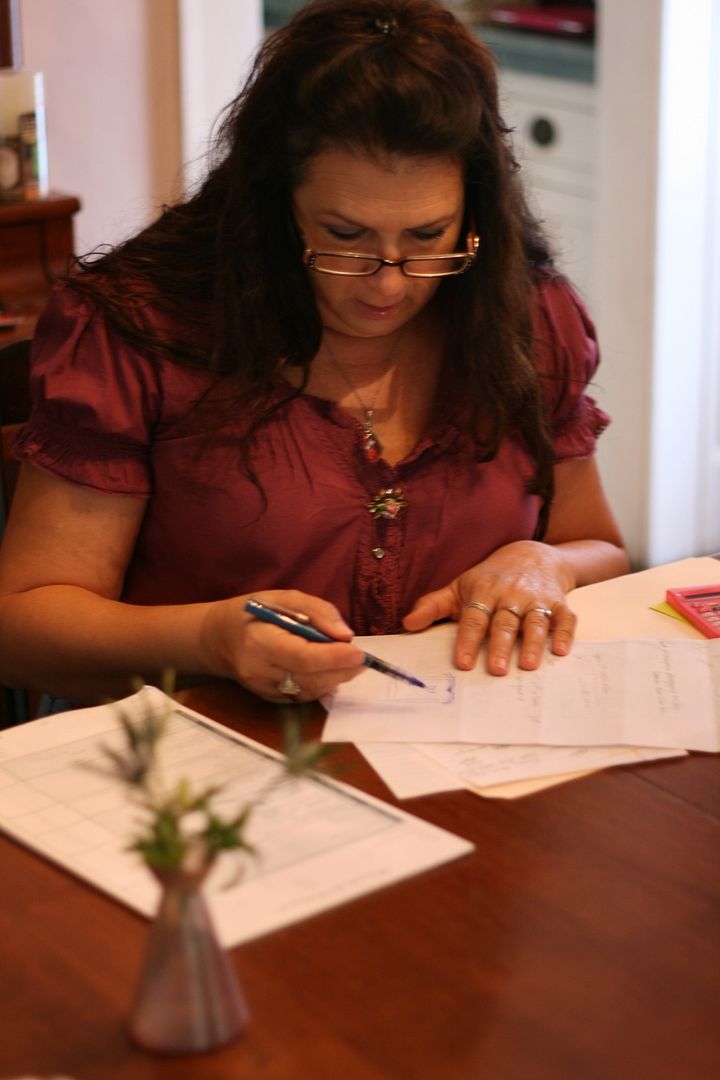 One of the thing I love about Janine is she always shows me things in real life or draws me pictures. It's so much easier to fill up that blank room in my mind with visual aids. The last item on the agenda for this meeting was favors. I wanted seeding trees placed around our centerpieces (one per household) for people to plant and think of us. I also LOVE Janine's "I can make that happen" attitude. Seedlings? Sure. She pulled some up from her own yard and is experimenting with the best way to care for them and also monitoring their size so we can finalize the container decisions.
Janine even came up with cute wording for the tag. I'm not a huge fan of the clay pot because you wouldn't find one in the woods. I think we're gonna do burlap sacks instead. The moss will be different too. I'm getting excited though. I hope these trees take root in friend's yards and someday I'll say "whatcha doin'?" and someone will reply "reading under the wedding tree." Sorry chocoholics, but I wanted something a little more lasting (I hope) for favors.
In general, I feel well taken care of. I have a list of questions for the venue and we'll being popping by soon with pencils and measuring tapes shortly. They'll be a lot of brow furrowing and uh-huh-ing I'm sure. That makes me giggle. Hopefully the prettiness I've agreed to so far will be entirely possible.