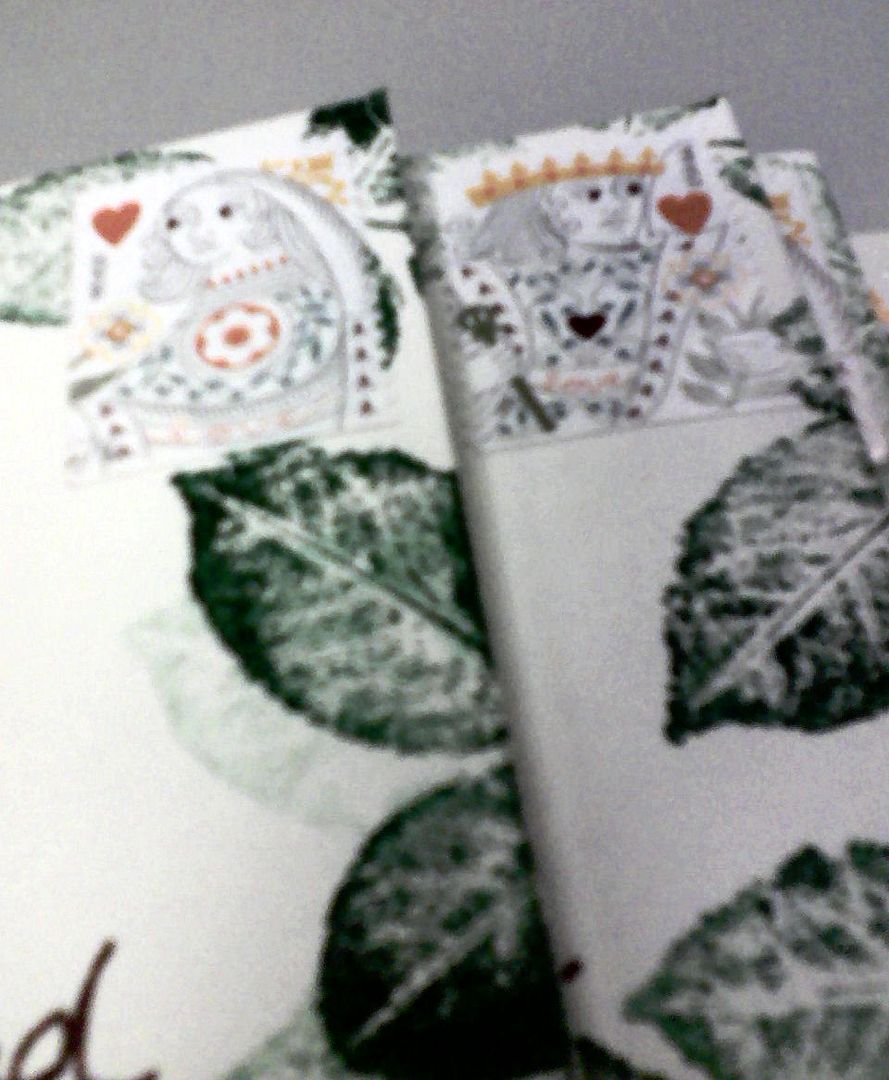 I did it I dragged my sick butt to the post office with the 25 remaining save the dates and mailed them. It was pouring cats and dogs so I waited for it to let up and rushed over. It was surreal because there was no line. Not one soul standing there, at the post office.
I had that moment where I considered skipping the little maze the line forms in and walking straight to the counter, but found I couldn't do it. I trotted through the maze and waited at the appropriate spot to be called. Visions of Shrek bull dozing through the empty velvet robe maze were playing in my head the whole time.
I asked for pretty stamps. The very nice postman asked what the event was to make stamp suggestions. When I said wedding he threw out three options. It felt like choosing desert at a fancy restaurant. There was the standard two gold wedding bands, pass. There were some cool viney flowers, warmer. In the end I liked the king and queen of hearts.
They have kind of a vintage feel with muted colors. Their clothes have vines on them and the word love is written in a pretty script near the edge. Appropriate for our wedding which we joke is hosted by the king and queen of the fairies.
A little different, but still in the wedding vein. Perfect! I can't wait for people to start getting them. Woohoo, first big DIY project finished.