Lara kindly offered to take some recent photos of Mike and I since we don't have any. Anyone, who has browsed my tabs and scrolled through the US section knows the most recent picture of us together was late 2009. Sad, especially since Mike lost a lot of weight and I have enough time for hair and make-up again!
Here's some of the inspiration shots I sent her:
Natur-y, pretty lighting, and not taking itself to seriously was my goal. So, we shot a bunch of pictures tonight and an hour ago the teaser pictures arrived in my email! Hurray for instant gratification through technology!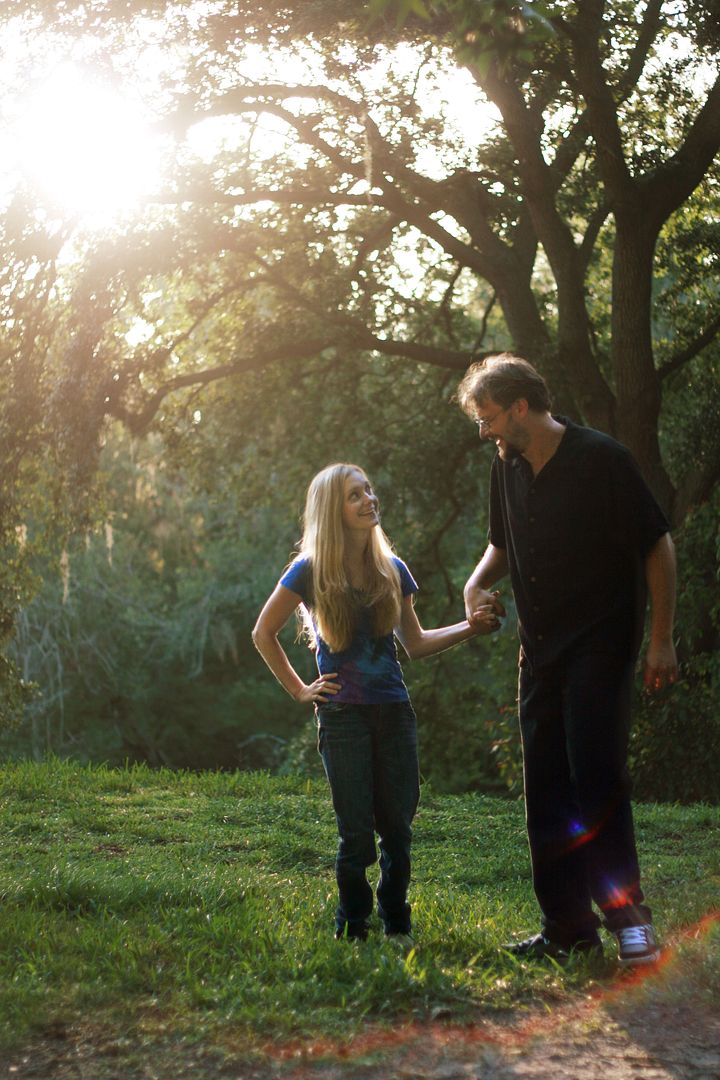 Lara Coughlin Photography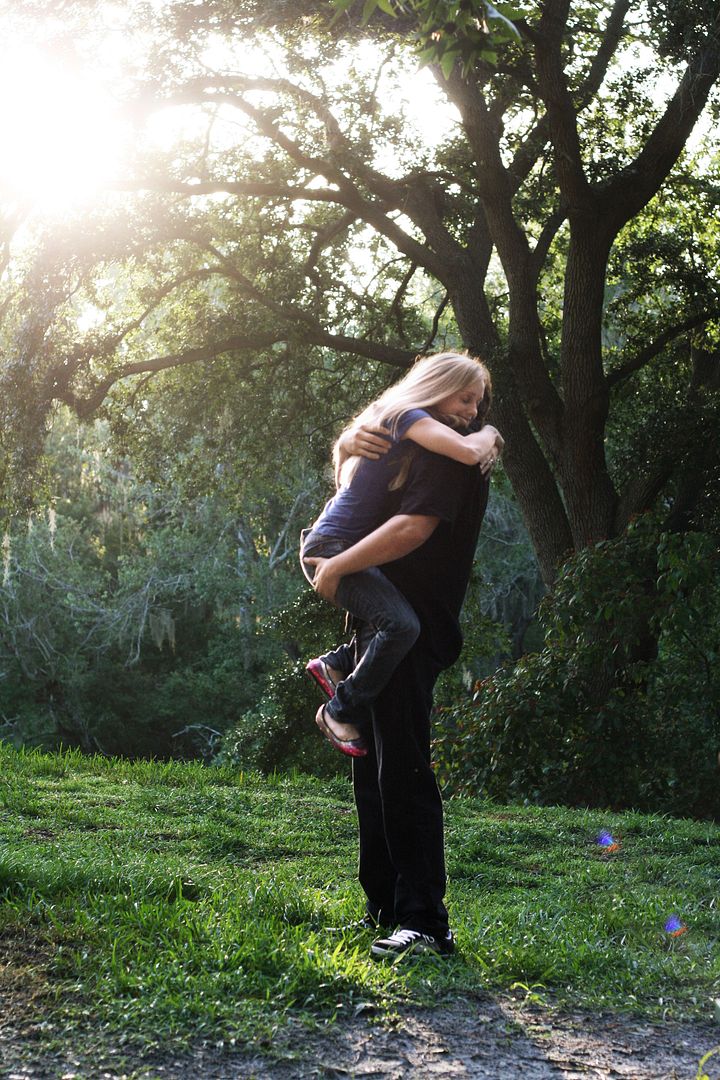 Lara Coughlin Photography
Well worth the heat and obscene amount of mosquito bites. Florida brides doing outdoor sessions in summer after alot of rain, bring Off! I feel bad for all the sweat stains she'll be editing out tonight. It was fun though and went by very quickly.
We were going to do it in the late afternoon, but pushed it back due to the weather. So, by the time we got there I felt like Trixie madly chasing the sunbeam. It did mean witnessing and snapping a few shots of sunset, which is always a plus. It was a nice way to end a Saturday.
The Rest Of Our Pictures