Yesterday had been a LOOOOONG kid heavy day and I was exhausted. I fully admit to calling one of my lovely bridesmaids crying because I was stressed out. I complained about how busy ALL of my bridesmaids are. I didn't fault them at all. In fact, I felt guilty placing demands on them at all, but I was dying to see my darn dresses. In what I thought was a completely unrelated move that bridesmaid invited me to dinner. She invited my family or so I thought.
That night she let it slip that she had her dress already. I waited on the couch for her to model it for me. I was excited and completely oblivious. Then she said "I like it, but I just don't feel like myself". I was panicking when a different bridesmaid stepped into the living room in her dress. Relief and shock flooded over me. They really got me. I thought no one had their dress or time for me. Here they were in their dresses.
Mike took my kids home and us girls prepared for a lovely meal. There was some bad news though. First of all, my third local bridesmaid had her car breakdown just blocks away and wasn't able to make it, poor thing. Second, everyone's dresses were a size too big. It was pretty funny actually. At least we have three months for alterations.
Before I show you pictures the dress color doesn't look right in pictures it's too bright and shiny with a flash and too gray without one. This is only an approximation of the color.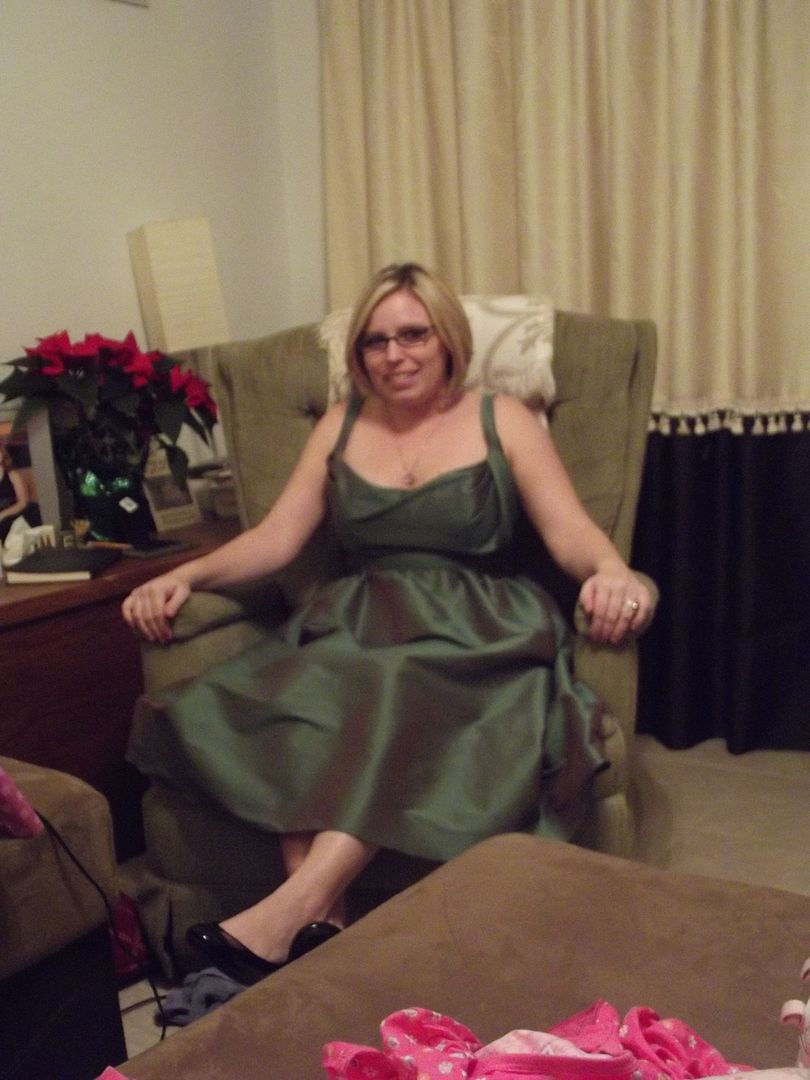 I even had Mike bring my dress over so they could see me in it. They loved it. In fact, despite the largeness of their dresses they seemed pleased. When pressed to give criticism the only remark made was "it would look better with heels" for obvious reasons that's a no go. They really are great sports, I'm so lucky. It was nice to see their dress next to mine. It felt so surreal.
It was a great night! Sometimes it's just good to check in with your friends.