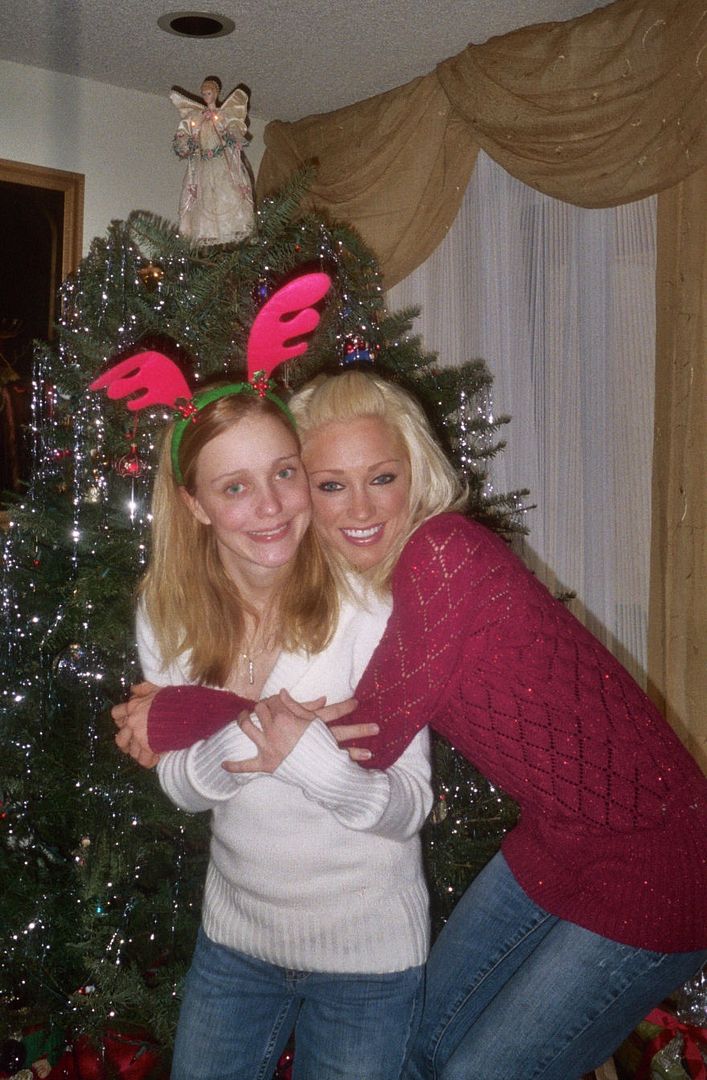 I got the best news today! My sister is coming in the week before the wedding. She booked her ticket! It's so exciting. If nothing else all my bridesmaids with be in attendence and have their dresses.
This picture was taken almose five year ago now when we both lived in California. More specifically one exit apart in The Valley. It was a great thing, but we've never lived that close to each other before or since in our adult lives. I miss her alot and she misses seeing the kids grow up. I'm thrilled that she's really coming. I didn't doubt that'd she'd show up it just feels so offical now.
I'd been toying with the idea of doing extended wedding party bios in March, but this seems like a good time to tell you about Miss Jess. She's my only sibling. We're three years apart. I alway knew she'd be a bridesmaid if I ever got married. She is my go to person for hair and make-up help because I'm terrible at that stuff. I miss her more everytime I get dressed up for something and don't have her feedback. I'm super excited for getting dolled up together on the wedding day.
She's one of my biggest fans and she'll be indespensable on my big day. She's very sweet and has a fantastic sense of humor. My first memories of her are funny ones. Sometimes Riley reminds of her so much. We're very different in a lot of ways, but we're very close. I can't wait to see her in just over 100 days for a whole week!