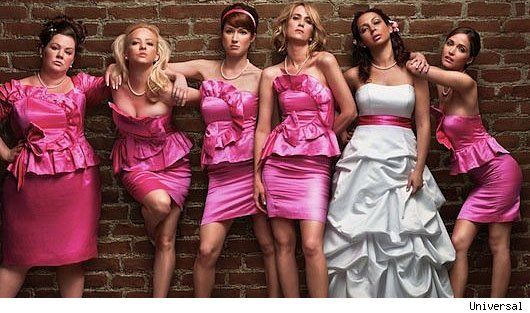 Through all kinds of injuries, family drama, major life changes and so much more they have been there in planning and my life in general. Thank you, ladies. For being there from the beginning. I'm so glad you all signed on for my offbeat weekday wedding.
Thank you for showing up to my pre-wedding events and surprising me with one! Thanks so, so much for liking my dress choice. Also, for responding to multiple emails about jewelry and shoes with feedback. I appreciate it. Thank you for letting me know when you were chopping your hair off or signing on as bridesmaid in two other weddings. Love the communication and support, go team.
Thank you for bearing with me through all the dresses being too big and shoes selling out. You are all rock stars for always going the extra mile.
When people rant and rave on message boards that to expect anything other than purchasing a dress and standing with you on your wedding day is unreasonable, I can see the roots of their point. I'd never want to stress anyone out or make selfish demands, but mostly it just makes me sad for all the brides that don't have the support I do. I love you girls!