It arrived yesterday nestled in this pretty box. With a sticker on the back and a hand written number indicating I have the 2,971st ever made. Nested inside between two pieces of thick styrofoam. Sealed in a plastic bag. Was the cake topper I waited five months for (it was out of stock).
Free from it's packing. So beautiful. Worth the wait.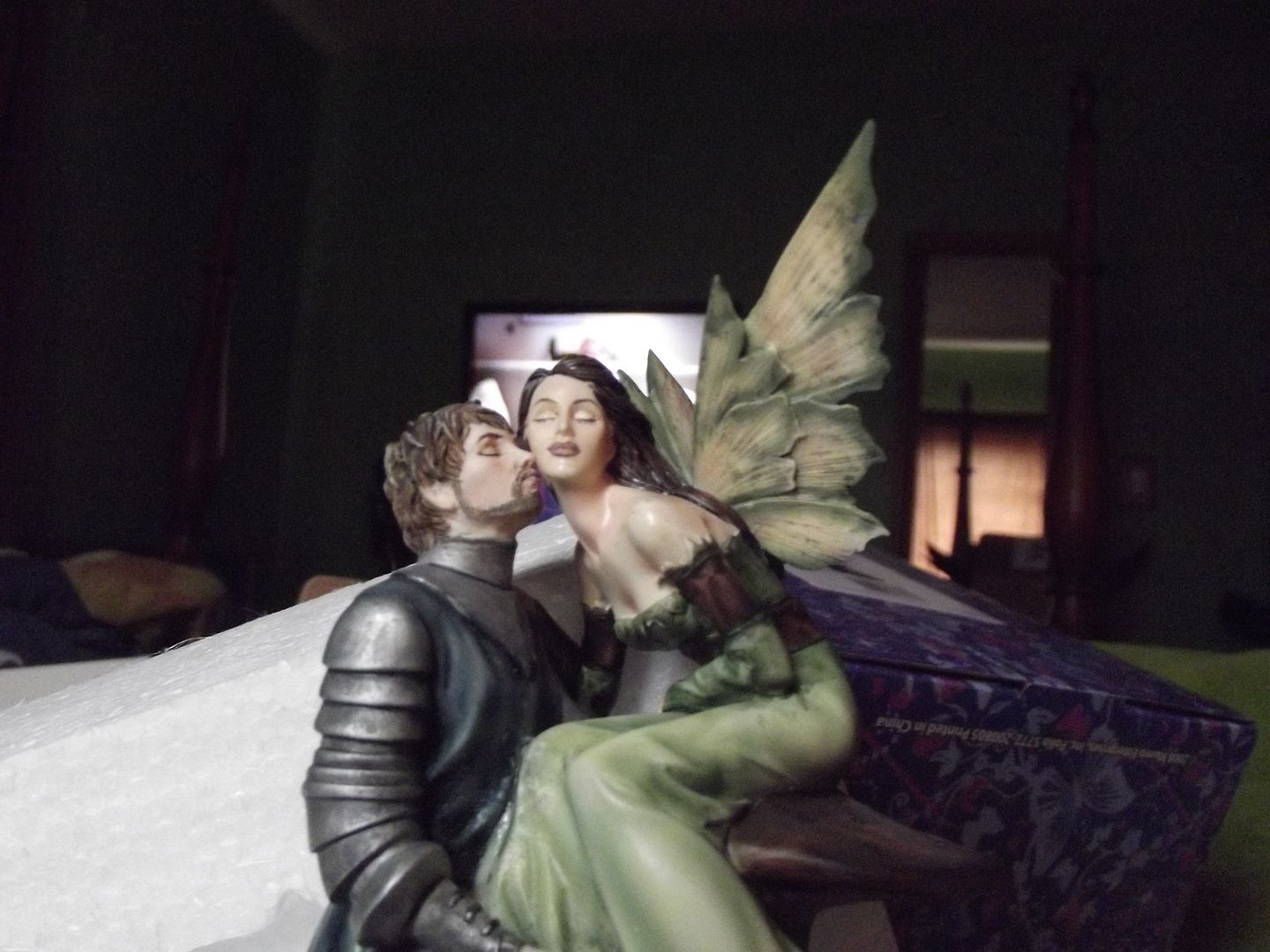 Close up of the faces.
Photoshoped approximation of how it will look after we paint her hair blonde.