A friend of mine who has been following the blog offered me a wonderful gift yesterday. She sent me a link to a website and told me to pick out my flower girls dress. I was so excited. I searched the site for about 15min before I had it narrowed down to my top two.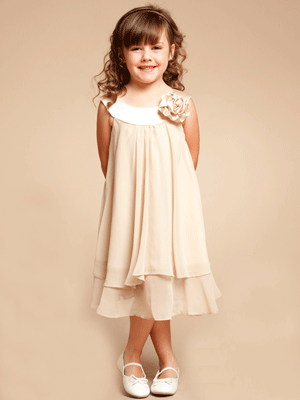 This one was my first choice. I'm not head over heals about the flower, but it's detachable if I wanted to lose it. I like the fabric and the cut of it. It's simple so they'd be comfy and it's flowy like a fairy.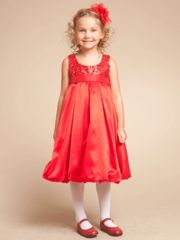 I know this one went a whole other direction, but I really like it. It only comes in pink, red or silver. Not really my colors, but not awful.
After consulting the other flower girl mommy we were sold on my first choice we just needed to work out color. It came in champagne, ivory, sage and lilac. All valid options. My little guy will be wearing an adorable black suit with a lavender paisley bow tie. So, I was leaning toward the sage dress with the lilac rose. Maybe one girl in the reverse?
In the end we decided they should match so they'll be in sage with lilac roses.
Dress
Flower
So, now all my beauties need are shoes and fairy wings. I was sure I'd find wings at Halloween and I didn't. Maybe I'm being overly picky. I think it'll be easier now that we have the dress. I told my ring bearer he had his choice of shoe. I think sneakers would be cute. It's only fair when you ask a 2yr old to wear a suit. I think I'll find some cute slip-ons for the girls or raid their closets post Christmas and find some cute shoes. I'm not worried (any more). Thank you again, Jean.