I'm also looking for flower girl shoes. It's harder than I thought. I found these they're $12 and in the same style as the ones the bridesmaids are wearing. I'm just not sure if silver goes with sage. I want them to be able to wear the shoes again and be comfortable.
They only have that one in silver and gold. Ideally, I thought a lavender ballet slipper would be sweet, but I'm a sucker for sparkly. Silver seems like a color they'd wear again. Hmmm...
So, here's a lavendar ballet slipper covered in lace. I think a flower on the dress and the shoe might be too much. These are handmade so they're a lot more ($30).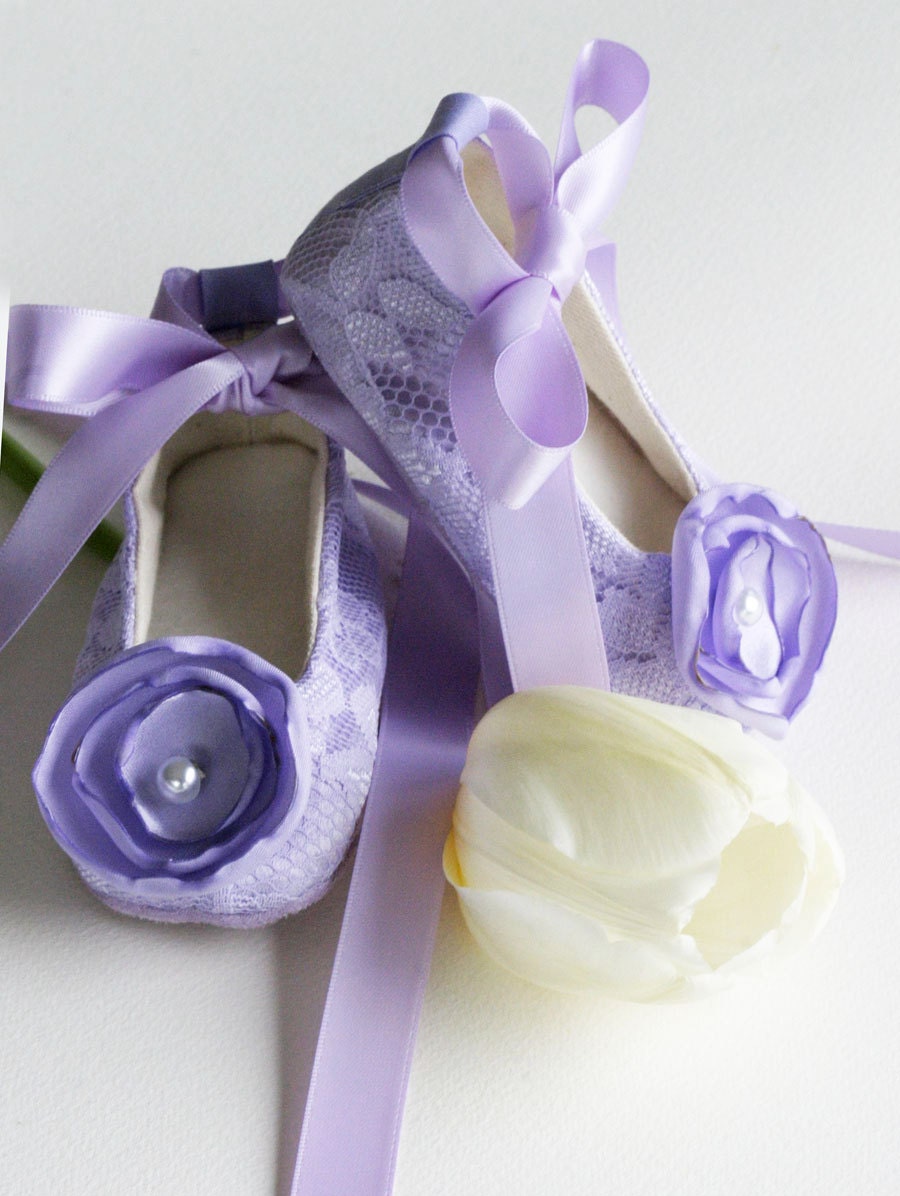 Upon further reading they too have cloth soles and won't stand must wear and tear.
This one is a lavender ballet flat/mary jane and the rose on the toe has tulle in it for $14. It'd be a lot sturdier than the other purple shoe with the cloth sole
Basic black plus sparkle? When I look at the shoes all lined up I'm less in love light purple.
Opinions?