I want an outdoor evening wedding. In a botanical garden so that it can be decorated like an enchanted forest. Not like cheesy kiddy cartoon magic forest, but like Midsummer Night's Dream enchanted. Even if it were an indoor wedding I would want lots of greenery. When I started planning all those years ago I choose emerald and ivory as my colors. I'm not sure what will change from my original plan, but I'd still like it to hold true to the central idea.
Here's the "inspiration board" I made in paint shop in summer 2008: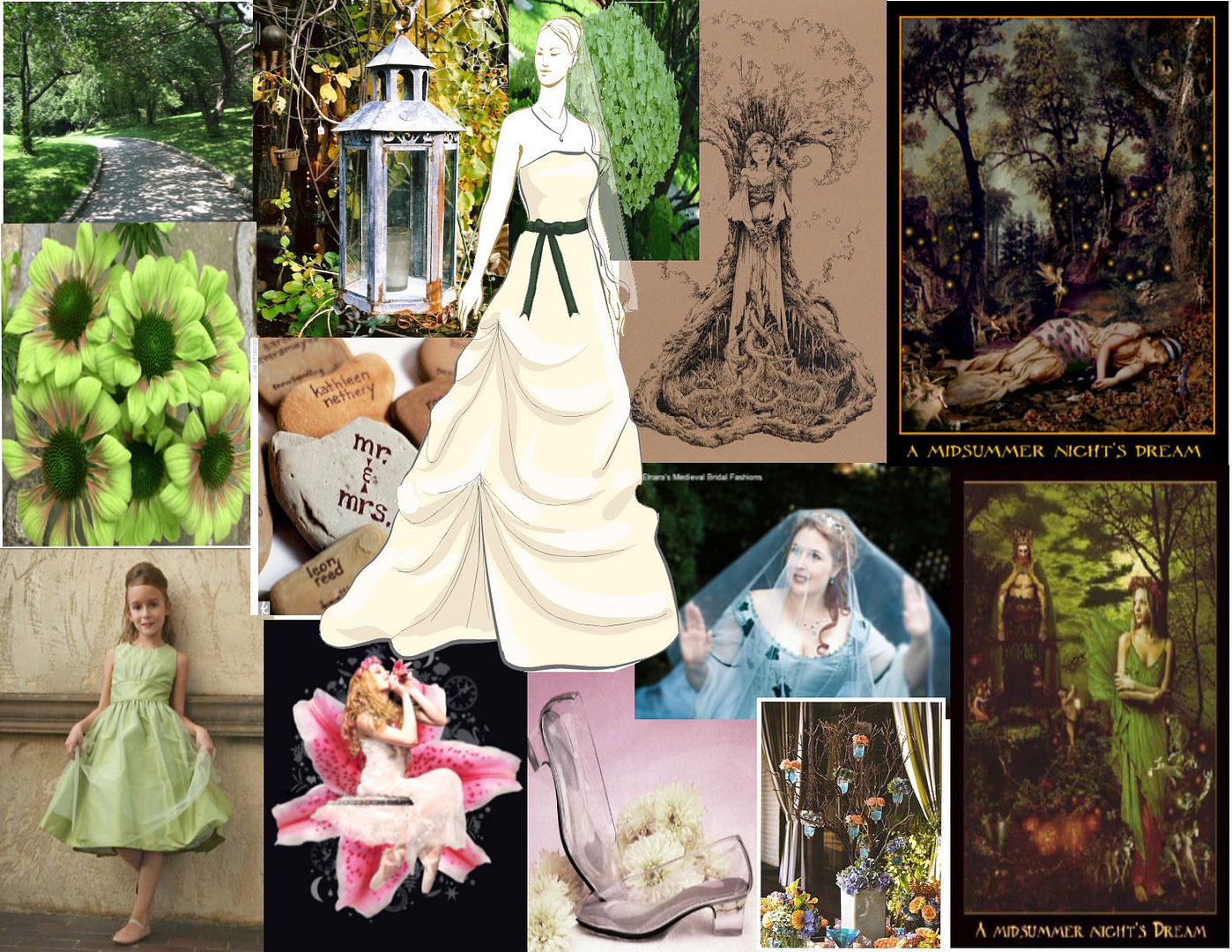 You'll recognize the dress I designed online in the center and the image of the tree bride from my blog background. The little girl in the bottom corner is wearing the flower girl dress I want. I have the standard beautiful nature and rustic lanterns every bride adds to the mix in the early stages. Also note the glass slippers, not sure if those are practical. This a bride in a soft green gown with vine embellishment who looks trapped in her veil, in a playful way. Midsummer Nights Dream posters with sleeping lovers surrounded by fairies. I love the idea of painted rocks for place cards, but I think I'm over the "wish tree" idea. It got super popular for a while and I don't have anything new to add so I'll skip it.
So there to have the aesthetic in a nutshell. Feel free to leave your thoughts and offer ideas I'm starting from scratch again.