We've come to the end of our newly wed status (not that we ever really were). One year married. We made all kinds of plans for what we would do on our first anniversary, but life happened. We were going to eat at the lovely restaurant where we had our rehearsal dinner, but with Leeloo only one day post-op and all the stress lately I just wanted a low key dinner near by and a couple of drinks.
It took three tries to find a restaurant close to home without a ridiculousness wait. Forty-five minutes to an hour, really? On a THURSDAY? I know not all of those people were married on Wednesday a year ago. Third time was the charm and we waltzed in and were seated immediately. It was even happy hour. We had a lovely dinner. We toasted...um...something...I think maybe we just said Sláinte!
It means "to your health" in Irish. We were just so relieved to take a moment for ourselves. Once we'd had our fill we decided to take a walk.
After our walk we were both ready to get home. I'd given Mike his present as soon as it came in. I ordered him an LED shower head. We've nicknamed it the "rainbow shower." It's a big hit with Mike and the kids. My gift was an upgrade to my engagement ring setting, but my current side stones didn't fit so that's on the back burner for now. When we got home the kids were still awake watching Wreck it Ralph 3D in their jammies. So, I told Mike to cut everyone a piece of of cake from our top tier.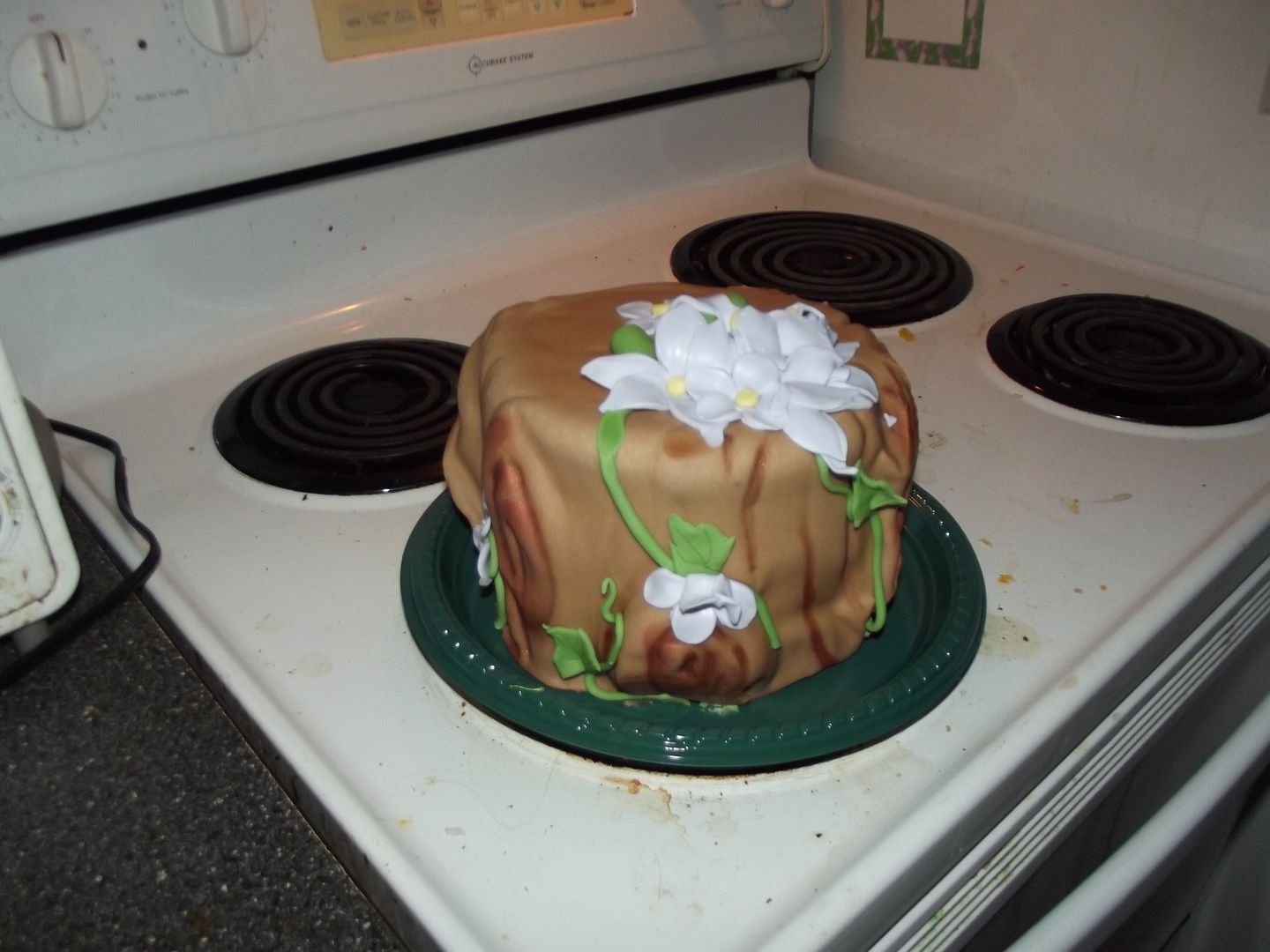 I was very nervous. Year old cake...um...yum? I had even threatened to throw it out once or twice because it took up valuable freezer space. I was completely reassured by how beautiful it still looked. Can you believe that was in the freezer for a year? I mean look at it! It tasted as good as I remembered. Mint chocolate cake with chocolate ganache. Everyone was pleased. I fully intend to contact our baker and tell her so. Once the kids had their cake and brushed their teeth it was off to bed. Mike and I had a quiet evening of old Sci-fi TV. It was lovely. Bring on year two!